Welcome to Huifeng Umbrellas
Guangzhou Huifeng Umbrella Co., Ltd is one of professional umbrellas supplier's, umbrella exporters and umbrellas manufacturers in Guangzhou, China with thousands of customers worldwide, offering high quality umbrellas to help you maximize profit for your business.
We specialize in manufacturing all kinds of rain umbrellas, parasols umbrellas, golf umbrellas, beach umbrellas, folding umbrellas, promotional umbrellas, mini umbrellas, kids umbrellas, patio umbrellas, fashion umbrellas, transparent umbrellas, wedding umbrellas, patio umbrellas etc. Most of our products are exported to Korea, Japan, Europe, UK, USA, Canada, Australia. As a professional umbrella supplier, "High quality and good service" is always our obligation, please email us about your need here. You can find much competitive prices of high quality umbrella products.
Personalised Umbrellas Custom Made To Your Specifications

Guangzhou Huifeng Umbrella Co.,Ltd.
Guangzhou huifeng umbrella co.,ltd.
Manager:Justin Zhang Welcome to Huifeng Umbrellas. Guangzhou Huifeng Umbrella Co., Ltd is one of professional umbrellas suppliers, umbrella exporters and umbrellas manufacturers in Guangzhou … Read More
Contact Us Today
Company News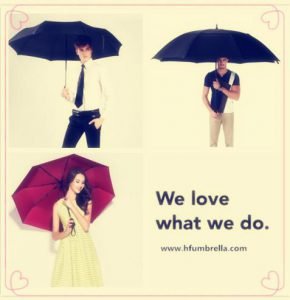 Save
Save
Save
Save
Save
Save
Save