ELLY NEI
CHIEF CREATIVE OFFICER
Master of Art
Chief Creative Officer of ELLYNEI, leads the Company's award-winning Creative team, whose work encapsulates all brand creative, brand design, and product design efforts.
JUSTIN ZHANG
Manager
B.B.A
Justin is based in the Guangzhou office and leads the Huifeng office operation.
Email: justinzhang@hfumbrella.com
Sanlen Tsui
CHIEF FINANCIAL OFFICER
CPA
Sanlen brings to Huifeng 20 years of experience building new businesses and transforming legacy business models.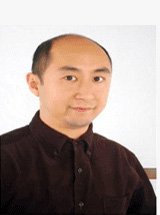 Leon Chow
CUSTOMER OPERATIONS MANAGER
Bachelor of Literature
Leon leads Huifeng Factory and oversees the company's global customer operations team that supports millions of brand users.
Excellent is where we begin
We take pride in our company and our work. Whether we're solving a problem we've mastered or one that forces us to learn and evolve, we're reliable, resourceful, and committed to doing the job right. Excellence gets us in the game; outstanding wins it every time.
We are a strong team that creates ideas and we have fun all the time.
The best ideas are created as a team. Whether we're in the office, on the job site, we work collaboratively with our team and clients to produce economical solutions in any situation.
Be agile, reliable, and resourceful.
We solve problems. Providing dynamic, cost-effective solutions for our clients is what creates our long-lasting relationships. We remain open to new ideas and ways to solve problems.
We don't always have the lowest price, but we always do the best work.
With competitive pricing, our success has been built on quality rather than price. We continually provide value engineering you can trust. Our commitment to quality is reflected in everything we do.