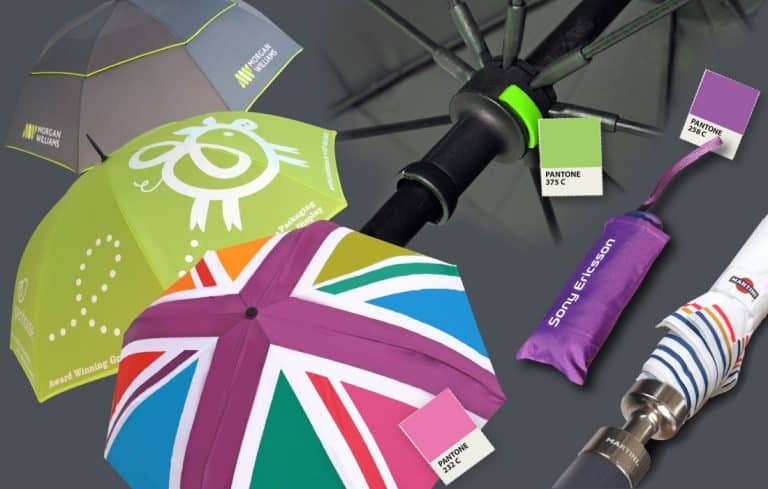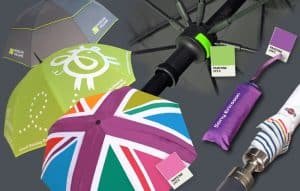 Looking for high-quality custom umbrellas that perfectly represent your brand?
Look no further than Hfumbrella! We specialize in creating branded umbrellas made to order, and we offer FREE delivery on all orders.
Our umbrella experts will work closely with you to create a custom umbrella that meets your exact specifications. We'll even provide a free design mock-up so you can see your umbrella in all its glory before placing an order.
With our custom umbrella service, you have complete control over every aspect of your umbrella, including handle types, all-over canopy printing, printed sleeves, and various shaft types. Simply fill out our form or give us a call to get started on your personalised umbrella quote.
Chat with Umbrella Expert!
How Can You Use Custom Umbrellas?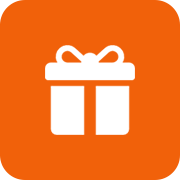 As A Gift
Custom Umbrellas make an excellent gift for any occasion. From celebrating birthdays to marking a memorable occasion. You can print your favorite pictures onto the canvas to preserve them for the future in a creative way. They also make a great gift for loyal customers, and you can put your logo and brand on the canvas to get your business noticed quickly, and you get a free promotional tool at the same time!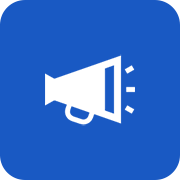 As A Promotional Tool
You can use custom umbrellas as the perfect promotional tool for your business. You can have your company logo adorn the canvas and be carried everywhere the umbrella is taken. You can give them as a gift to loyal customers, and your brand and logo will get a creative and convenient canvas that attracts attention everywhere your customers go. Plus, you can use large outdoor umbrellas with customized designs for your business to attract customers' attention with catchy taglines.
As the Perfect Branding Strategy
Custom umbrellas come in all shapes and sizes. From small foldable umbrellas that can be carried in a bag or purse to the larger golf, sun, or walking umbrellas and the full-sized beach and outdoor umbrellas. Custom umbrellas can be designed with your branding and company logo to bring your business attention in a creative and fun manner. No matter the size, custom umbrellas offer a unique canvas for your business promotion that can easily capture the attention of a vast audience everywhere the umbrella goes!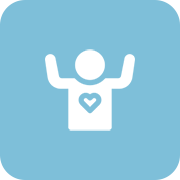 As A Means of Self-Expression
You can design your very own custom umbrella with colorful and distinctive designs to show off and celebrate your individuality. The canvas of a custom umbrella is the perfect place to unleash your creativity and create a style statement that defines who you are and all your interests. You can carry them around everywhere you go and display your excellent and individual characteristics with this great means of self-expression and artistic design to go with any occasion and any style.

Golf and Sports Umbrellas:
Perfect for a day out on the golf field or a friendly match at the stadium. These custom umbrellas make an excellent tool for showing off your team logo and colors to create a winning statement on and off the field.

Walking/Sun Umbrellas:
Your handy companion for long morning walks and hot days out in the sun. These custom umbrellas can be personalized with your creative designs and bright colors to add a creative streak to your daily requirement.

Folding and Portable Umbrellas:
Convenient and easy-to-carry small-sized folding umbrellas that you can carry anywhere. Make them personal and unique with custom designs or your business logo and branding to make a great gift to clients and customers.

Vented Storm Umbrellas:
Highly durable, sturdy umbrellas with a unique design that allows for wind to flow out easily without overturning the umbrella. Great for places that experience a lot of storms and high winds. Combined with custom designs and branding, they make an excellent tool for rainy days.

Parasols and Beach Umbrellas:
Large-sized umbrellas that can be designed with your business logo for outdoor occasions and beach-side restaurants, hotels, and other establishments.

Outdoor and Patio Umbrellas:
Line your outdoor space with creative, eye-catching customized umbrellas for the perfect display of branding and innovative design that catches the audience's attention while being ideal for outdoor setups or events.

Kids Umbrellas:
Fun-sized umbrellas that can easily be carried by children. Design them with customized colors and patterns to add a unique and exciting touch that children will love and appreciate.
How to Design Custom Umbrellas?
Here are a few tips on how you can design the perfect custom umbrella.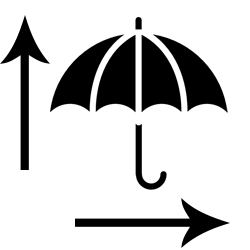 Choose a Size
With such a large variety of sizes to choose from, you must select the size best suited to your requirements. Will you be using the custom umbrellas in an outdoor setting? Then you need the full-sized outdoor umbrellas. Do you want to design small umbrellas that you can carry easily? Have a look at the smaller foldable or regular-sized options. Choosing the right size is the first step towards creating an excellent custom umbrella.
Choose the Type
Consult the list of available options and choose the type of umbrella that you need. You can choose from a wide variety of possible designs depending on your specific requirements. You can use custom-designed walking or sun umbrellas or artistic outdoor umbrellas depending on your business's use and specific needs.

Custom Umbrellas can be made with a range of fantastic materials. Each part of the umbrella can be entirely designed to your specification. From the handles, the bar, and the canopy, each component is crafted with the highest quality materials and precision engineering that makes our custom umbrellas durable, long-lasting, and reliable. We use the best materials that ensure that the color never fades, and the parts are tested multiple times to ensure their working and quality performance.
Choose the Design
Now that you have selected the size and type of umbrella, you can move on to the creative part of creating a custom umbrella. You can choose any design of your liking, from simple colors and patterns to wonderfully bold pictures such as your company logo or unique brand. Paired with a catchy tagline or your business logo, your custom-designed umbrella can serve as a tremendous promotional tool no matter what type or size you choose.
How to Create Custom Umbrella Design?
Offering a great selection of personalized umbrellas designed to fit any promotion, style, and budget
We have been crafting beautiful custom umbrellas for over a decade. We are experts at designing everything from compact mini umbrella sizes to oversize golf umbrellas. Though they are a part of our everyday life, it may not be obvious how they are made.
Before you determine your custom umbrella needs, it is important to understand what sort of umbrella you need and what are your requirements? Call our professionals and discuss your particular requirements.
Instructions for Better Design
1. For best printing quality, the photo size needed to be at least 200DPI with 100 x 100 cm, larger is better.
2. File Format: AI or CDR is better. Otherwise, pls use PDF or other design types.
3. You can upload the files from your computer's hard drive, smartphone, digital camera, or any removable storage device.
Personalized Umbrellas Design Template: https://shorturl.at/jHI69
Process & Production schedule of Custom Umbrellas
1. Pls advise the umbrella type you like. We will then create an umbrella visual for you to ensure we have interpreted your design correctly.
2. A sample will be made within 5 days.
3. On approval of the sample umbrella, we will make your umbrellas.
4. On completion of the umbrellas, we will organize all the shipping of your order according to your requirements.
Why Choose Us?
At HUIFENG UMBRELLA CO., LTD., we take pride in the quality and standards of our products. Each product is designed, tested, and manufactured under the highest quality control standards with precision engineering. Each component, from the handle to the canvas, is made with durable, premium-quality, and long-lasting materials that can withstand years of use and exposure to the sun, rain, and other elements. We make sure that the materials we use can provide long-lasting protection for everyday use and that colors and patterns remain vibrant for long periods without fading. Each of our products is damage-resistant and complies with international standards of manufacturing and delivery!
What Makes Us Special!

No Minimum Order Quantity!


Delivered Straight From the Factory Floor to Your Door!


Extensive Variety of Sizes and Designs


Premium, High-Quality Materials


Precision Engineering and Craftsmanship


International Quality Standards and Compliance


Long-Lasting, Durable Products


Choose Any Custom Design!


Fast Printing and Delivery Services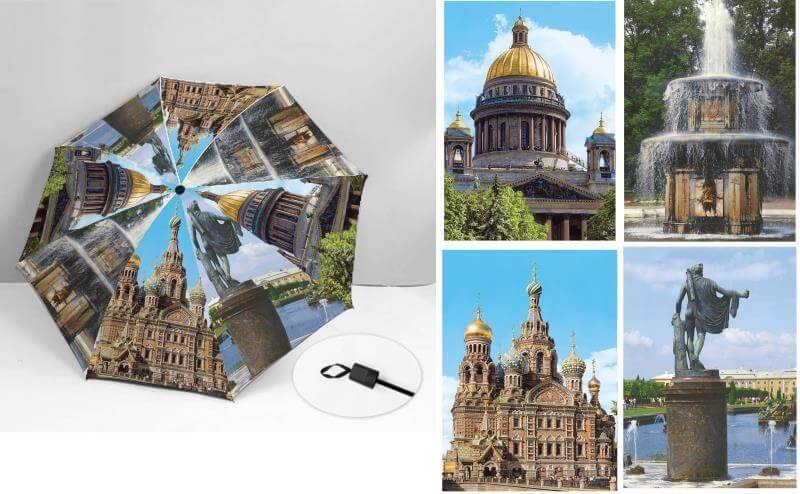 What are you waiting for? Order a Custom Umbrella today for your business or company. With incredibly fast on-demand printing and delivery straight from the factory floor to your door, our products offer a unique option for a higher premium, durable, and creative custom-designed umbrellas that are perfect for any occasion, event, or personal use.
Craft your design today with our DIY Umbrella Design Studio and have your custom Umbrella delivered straight to your door in no time at all!
Contact us today for a personalized quote.