Companies and brands have a number of objectives to achieve. Among these objectives, being at the top of every competitor often tops the list of their yearly goals. To earn that number one spot in the market, irrespective of the competition, companies usually come up with marketing strategies. Meanwhile, not most marketing strategies provide the result the company desires.
There is no specific marketing strategy that can be termed the "most effective." So, companies can use different marketing strategies to achieve their goal of beating their competitors. Among the various marketing strategies, advertisement is arguably one of the most efficient. Theoretically, you can reach your target audience by advertising your products. However, it is not easy to make the theoretical effect of advertisement and a marketing strategy practical. Meanwhile, this does not mean it is impossible.
The positive impact advertisements have on a company's position in the market depends on the company's promotional or advertising tool. Although there are various advertising tools, an umbrella is one of the best marketing tools, but it is often overlooked. You are about to find out the reason you should choose an umbrella as your advertisement tool and the factors to consider before choosing an advertising umbrella.
Why Should I Choose An Umbrella For Advertising?
Advertising umbrellas are arguably one of the most efficient, effective, and powerful marketing tools. Advertising umbrellas are often used by a variety of brands, companies, and marketers because they are versatile. The versatility of advertising umbrellas makes them the ideal solution for companies whose primary purpose of advertisement is to have repeated brand exposure at an affordable price.
Many people wonder how the use of advertising beach umbrellas is effective as a marketing strategy. The reasons you should choose a beach umbrella for advertising the services your company or brand offers include the following:
Umbrella is ideal for brand exposure
Umbrella is ideal for brand consistency
Umbrella carries a brand's values
Maximization of marketing budget
Umbrella Is Ideal For Brand Exposure
The best advertising or marketing tools are those that can be used every day to solve a common problem. Although your advertising tool must solve a common problem, it must also be durable enough to last for a long period. Of the many advertising tools, umbrellas will be ideal because it meets these requirements. It solves a common problem. It provides shade during rainfall and on sunny days.
Generally, there is a rainy season and a sunny season, commonly called winter and summer, respectively. Whenever it rains, no one leaves their house, and people outside run in search of shades to protect their outfits from getting drenched. Similarly, on sunny days we often experience discomfort, especially when we are outside. To avoid the discomfort of scorching ultraviolet sun rays, you will need a shade-providing tool over your head. You can protect your outfits on rainy days and protect your skin from direct sunlight by using an umbrella.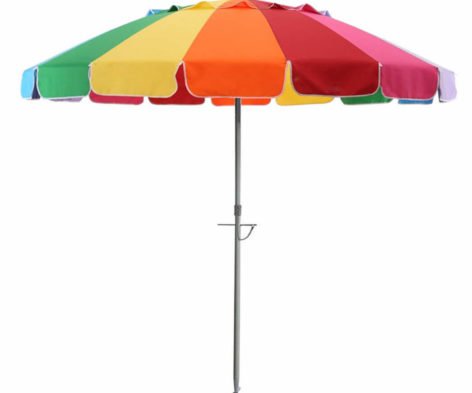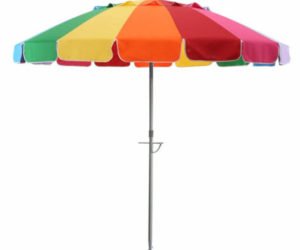 What does this mean? An umbrella can be used to solve a common problem affordably, hence, making it a suitable advertising tool. It will also be in use whenever it rains, or the sunlight is scorching. If you, however, give your umbrellas out as give, especially during events, your brand will be exposed to a number of potential clients.
You can use an advertising umbrella as a property developer to promote your business. You can do this by giving any purchaser of your building an advertising umbrella as a gift. This way, your brand will receive the exposure it needs whenever it is used in public. You can also use advertising umbrellas if you own a hotel. Hotel guests often use hotel umbrellas repeatedly and sometimes take them home. The repeated use of advertising umbrellas will give your brand the maximum exposure it needs, hence, making umbrellas an excellent option for marketing.
Umbrella Is Ideal For Brand Consistency
The advertising tool you use for your business is an extension of your business and brand. So, you have to make it consistent. What does this mean? It means significant elements, such as the color, motto, and logo of your brand, must match your advertising umbrellas. This way, your advertising umbrella will be an exact representation of your brand.
It is advisable to use Pantone matching systems to effectively make your advertising umbrella a perfect extension of your company. This includes everything in your company, such as your toolbox, stationary, employees' uniforms, and your company's website. This way, a consistent brand message will be passed, which is essential for marketing.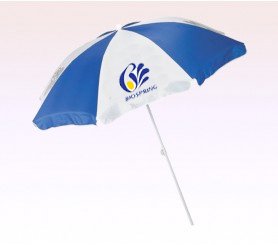 Umbrella Carries A Brand's Values
Advertising beach umbrellas, as said earlier, are a representation of your company and brand. Hence, the exact integrity and trust qualities of your company must be portrayed by your advertising umbrellas. This factor will determine the kind of review or remarks you get from your target audience about your company. Your target audience will use the quality and reliability of your advertising beach umbrellas to define the quality and reliability of your brand. Hence, it is essential to focus on the quality of beach umbrellas you give your clients and gifts for working with you.
Pay attention to the materials used for manufacturing your advertising beach umbrellas before using them as gifts and giveaways. Achieving the best marketing results depends on the reviews your clients and target audience give. So, ensure your advertising beach umbrellas are strong, durable, constructed with high-quality materials, waterproof, UV-blocking, and resistant to wind. Your brand will get positive reviews from clients and place it above competitors.
We make use of durable materials to construct our beach umbrellas to be attractive without compromising on their quality. We will also offer customization options to help your brand build an advertising beach umbrella from scratch to meet the design you seek.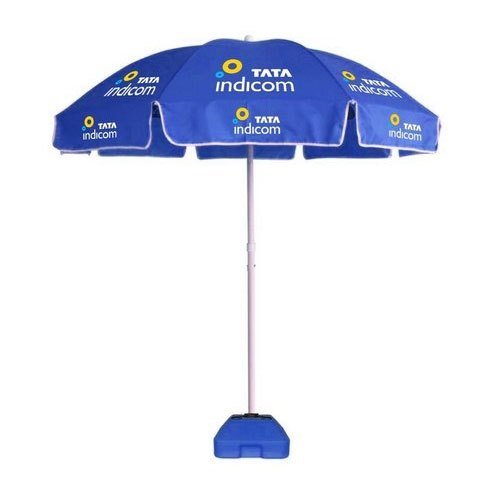 Maximization Of Marketing Budget
Generally, your financial stability plays a significant role in the marketing of your brand. Many people think the advertisement of a brand is an expensive route. However, it is expensive if you take the expensive route of advertisement, such as the use of TV channels and radio for advertising your brand. Although the expensive medium of advertising is effective, achieving your marketing goal is not guaranteed.
You can, however, take the most affordable and powerful marketing strategy—the use of an advertising tool líke an umbrella. One of the most significant benefits of using an umbrella as an advertising tool is that it can maximize your marketing budget. This way, you will not be forced to settle for less to avoid spending more on your marketing strategy to do well in the highly competitive market.
Generally, you can use an advertising beach umbrella to reach your target audiences because it is a powerful marketing tool. However, it depends on the choice you make when choosing an advertising beach umbrella. In order to make the right decision, we will provide you with a few essential factors to consider before purchasing any model of advertising umbrella. These factors include the following:
Umbrella material
Umbrella size
Aesthetic property of the umbrella
Use of printing space
Usability
Costs
Umbrella Material
When choosing the best umbrella for advertising, the material is one of the most significant factors you need to consider. There are many advertising umbrellas in the market that are rich in aesthetics but lack good quality. These umbrellas are not suitable for advertising because they will bring nothing but bad reviews to your brand. The best way to create an impression that will make your target audience give you good reviews is to go for umbrellas with high-quality materials.
We construct high-quality umbrellas with durable materials to enhance the longevity of the advertising umbrella to make it serve its purpose for a long period. By working with us, you will get high-quality advertising umbrellas to give your brand a good image and a lasting impression.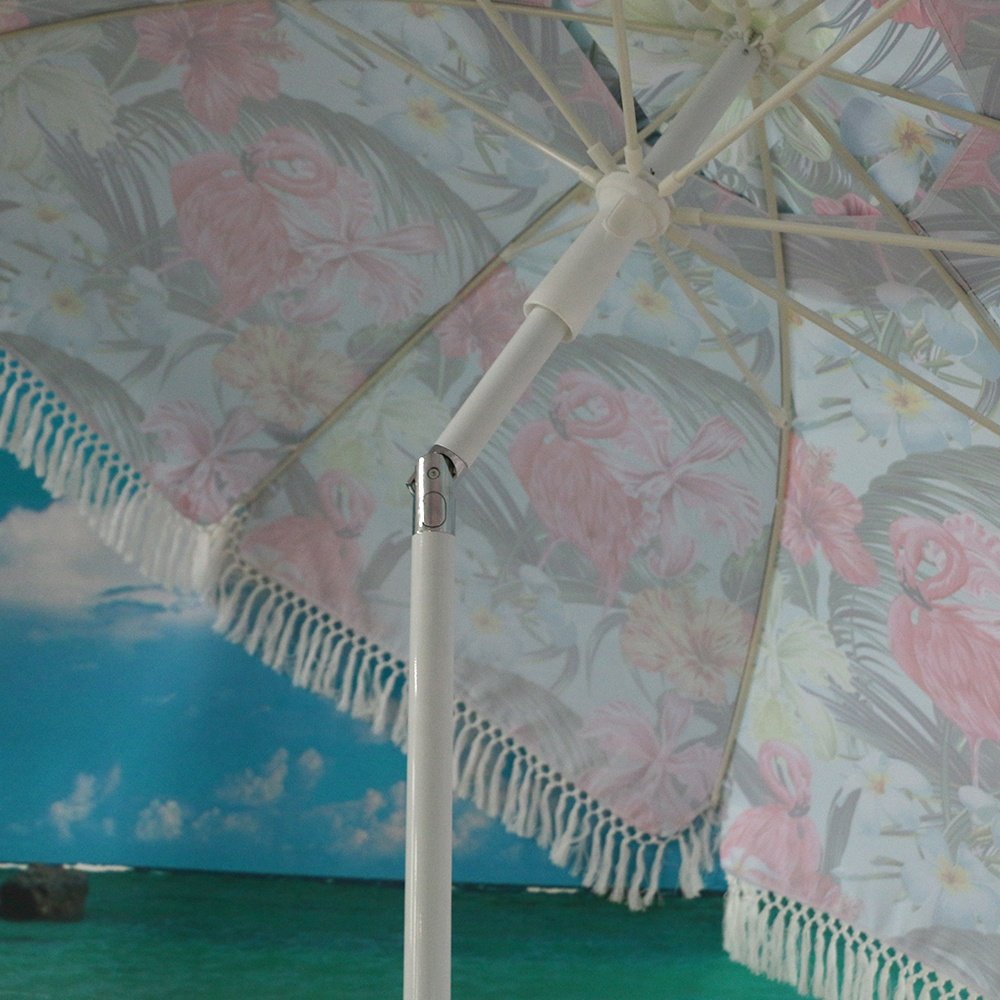 Umbrella Size
We offer various models of umbrellas, such as kids' umbrellas, golf umbrellas, beach umbrellas, and many more. The size of umbrella you choose for advertising is an important factor you should consider. You can not pick any size because your brand is aiming at a particular target audience. choosing a size of umbrella which is contrary to the desire or need of your target audience will result in negative impressions.
When it comes to choosing a suitable advertising beach umbrella, you should always go for the larger sizes. The larger the size, the more brand exposure it will offer. Although the design plays a significant role in the visibility of your brand message and logo, it can not be achieved with a smaller beach umbrella. Therefore, the large size and design of your beach umbrella contribute to your brand's visibility.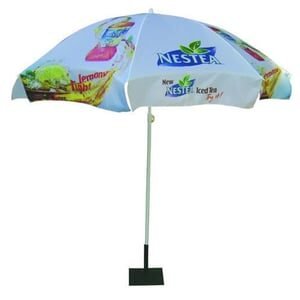 Aesthetic Property Of The Umbrella
One of the most significant properties of an excellent advertising tool is aesthetics. If the advertising tool lacks attractiveness, it will not do well as a marketing tool. We will build your advertising beach umbrellas with eye-catching aesthetic features to attract the attention of your target audience and potential clients.
We will make sure the designs and printings on these umbrellas are visually appealing. We will also use our expertise to assist you in choosing the best combination of colors to captivate the attention of your target audience. This way, the advertising beach umbrellas we will provide will do well as a powerful marketing tool for your brand.
Use Of Printing Space
In order to use any item as a marketing tool, it must contain essential information about your brand, like a motto, logo, and brand message. This information must, however, be placed in the right way for everyone to see to make the advertisement of your brand a success.
We will utilize the large space of your advertising beach umbrellas to promote your brand message in an attractive fashion. This way, your target audience, and potential clients will see not only the brand message but also the name and logo of your company.
We are well-experienced in utilizing the entire space on your advertising umbrella to carry essential information about your brand. We do this by starting from the simplest and requisite elements like the logo to the tagline and brand message. This information about your brand will be printed to be resistant to fading and visible for anyone to see from a distance.
Usability
Another important factor that determines the marketing result of an advertising umbrella is its usability. The promotional effort of your advertising umbrella will be ineffective if the umbrella lacks good usability. The reviews your brand gets depend on the experience of your target audience with your umbrella. If they experience difficulties in using your umbrella, or if your umbrella snaps on windy days, the quality and reliability of your brand will be stained. Once this happens, no one will trust the services your company offers.
You should, however, pay attention to the structure of the advertising beach umbrellas before using them as a marketing tool. We build our beach umbrellas to have a lightweight structure, so they will be easy to carry about. We also offer telescopes and adjustable beach umbrellas to provide maximum protection from the scorching sun rays at any angle.
The base or anchor we offer is of different kinds, depending on what you need. The anchor we offer will keep your beach umbrella stable even in gusty winds. The high-quality beach umbrellas we offer will prompt people to use them anytime they are at the beach. This way, a better brand promotion will be achieved with an advertising beach umbrella serving the purpose of a marketing tool.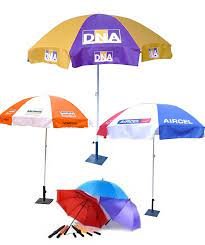 Budget
It is essential to consider your budget before choosing any model of advertising umbrella. However, you should not settle for less or compromise on the quality of the umbrella you purchase because of the price. We offer the most affordable advertising beach umbrellas for a premium quality product in the market.
Conclusion
Advertising beach umbrellas are a powerful marketing tool to set your brand above its competitors. We will help you construct a high-quality advertising beach umbrella for your brand. These umbrellas will not only be attractive but also durable to serve as a powerful marketing tool for a long period.