There are various marketing strategies companies use to stay above their competitors. Among the many marketing strategies, the "use of promotional items" is the most overlooked method. Don't get us wrong, there are undoubtedly multiple marketing strategies, and they are quite effective. However, solving people's problems with your brand is still the most effective strategy to reach a new audience.
If you want people's eyes to be on your brand, you will have to be in front of their eyelids. How do you do that? You need to provide a solution to a general problem. This way, people with the problem you solve will flood to you for solutions. The solution we are talking about is called a "promotional item." One of the best promotional items is an umbrella, and in this article, we will explain how effective umbrellas are as a promotional item or tool.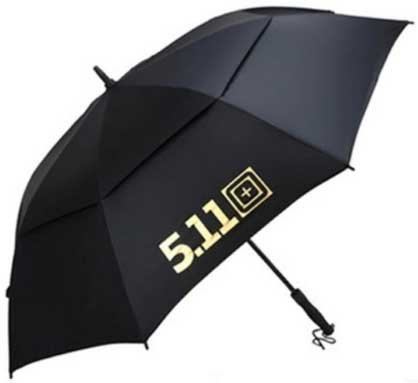 What Is A Promotional Item?
Promotional items are products given out for the promotion of your business or brand. A promotional item usually carries essential information that leads to a company or corporation. The information a promotional item, also called promotional merchandise, carries includes the company's tagline, name, motto, cell number and website address.
All kinds of companies, corporations, organizations, and firms make use of promotional items for the marketing, advertising, and sale of their services. Companies usually distribute promotional items on sales calls, giveaways and bonus items for orders, and handouts at trade shows. This way, the company will reach a new audience and make more people aware of the services they offer, hence, boosting their reach.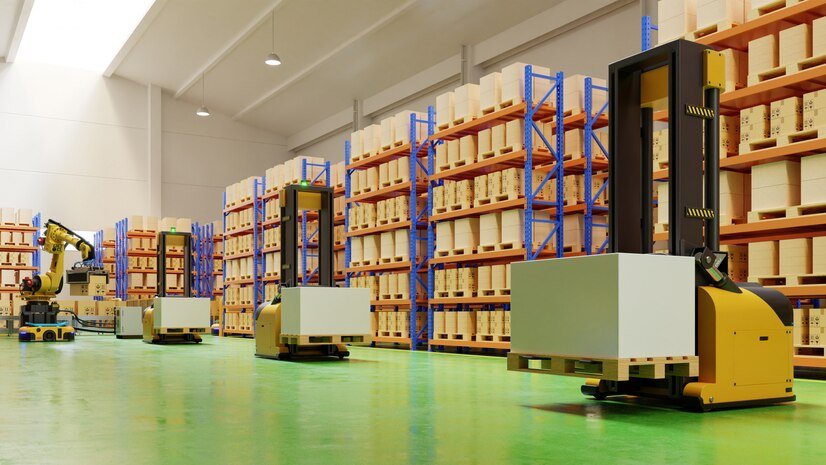 Key Factors To Consider Before Choosing A Promotional Item
There is not a specific promotional item for the marketing of your business. Promotional items can be as small as pens and as big as umbrellas. Meanwhile, before you choose a promotional item, you will need to consider a few essential factors. Using the wrong promotional item will not give you the result you desire — it will be a waste of money and time.
Various factors determine the successful result of your promotional item. These factors, however, stem from five main factors. The five key factors to consider before choosing any promotional item for your business include the following:
The usefulness of the item to your target audience
Alignment of the item with the values, niche, and personality of the business
Value of the promotional item
Cost-effectiveness of the promotional item
The endorsement of your brand message, motto, and logo by the item
The Usefulness Of The Item To Your Target Audience
This is the number one factor that plays a significant role in the result you get from using a particular promotional item. If you do not understand the target market and demographic, you will not choose the right promotional item. Hence, this factor is a critical factor every popular business considers before marketing their services to promote products.
Let us use an instance to explain the importance of this factor. If a company launches its marketing campaign at a school, it will have two target groups: teachers and students. Generally, teachers often desire items that suit their age, like customized umbrellas, branded eyeglasses, or coffee mugs. On the contrary, the second target, students, will prefer fashionable things like caps, tote bags, t-shirts, or artwork printed umbrellas.
You need to put yourself in the shoes of your target audience to understand what they desire, want, and need. You can achieve this by creating customer personas and groups. This way, you will be able to create a good marketing campaign suitable for your target market. Once you are aware of the desires, wants and needs of your target audience, choosing the right promotional product is imminent.
Alignment Of The Item With The Values, Niche, And Personality Of The Business
Promotional items often carry the company's logo, motto, brand message, and other essential information. What does this mean? It means a promotion item serves as a representative of a brand, business, or corporation. Hence, the item you decide to use must align with your business. Since a promotional item portrays the quality of your business, it is imperative to choose the product that will compliment the value, niche, and personality of your business.
You may think this factor is insignificant but more than significant. Let us look at the promotional strategy of popular brands like Louis Vuitton and Porsche. These brands often give their staff gift items, like promotional timepieces and keyrings and banded traveling bags. These branded items are made from expensive and premium materials; hence, customers can easily tell these brands are home to class and luxury.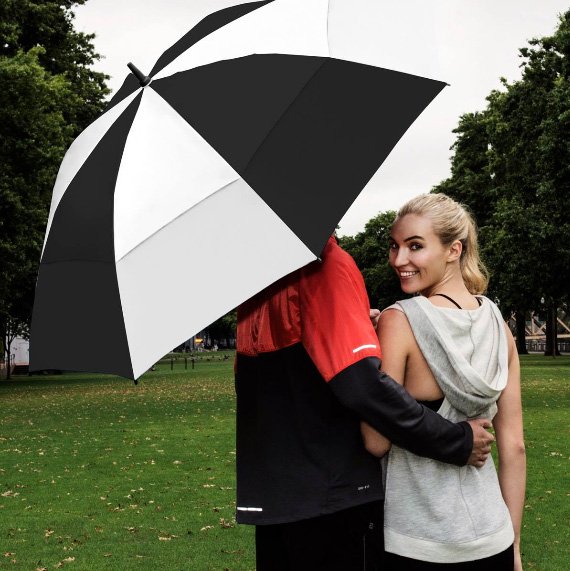 Value Of The Promotional Item
This is the question businesses focus on before following their choice of promotional item. Is the promotional item worth the investment? You can answer this question by calculating the return on investment (ROI). The return on investment will give you a clear understanding of your choice and let you know if the marketing idea is worth it.
It is, however, not advisable to go for cheap promotional items to increase your return on investment. Hence, preserving your company's marketing budget by getting cheap products will do you no good but impede the returns your company will get from its marketing drive. It is advisable and imperative to go for branded promotional items that your target audience perceives as useful and valuable.
The value of money you get from the promotional item comes in various forms, such as customer loyalty, increased brand awareness, and revenue. You can get this only by using branded products rather than cheap products that won't last.
Cost-effectiveness Of The Promotional Item
The primary reason companies use promotional items for marketing and advertising their services is to increase brand awareness. Although boosting brand awareness is an essential imperative of using promotional items, the main reason behind marketing is to make money. This is the reason you must consider the value of the promotional item before purchasing it in bulk.
It is advisable always to take the cost-effective option when choosing a promotional product. Instead of spending more on these items, gain more by spending less. There are many affordable items that can offer the same marketing impact as seen in many expensive products and even more effectively.
Furthermore, the cost-effective option is good, but do not mistake it for compromising the quality of the products. Remember that the promotional item you choose will portray the quality of the services you offer, and low-quality products will cause your brand more harm than good.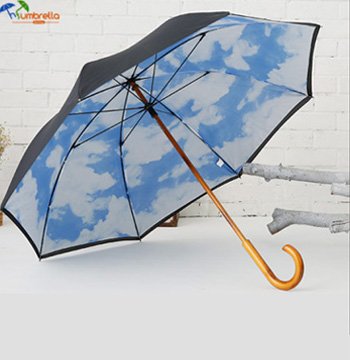 The Endorsement Of Your Brand Message, Motto, And Logo By The Item
For a promotional item to serve its purpose, it must carry the company's logo, motto, and brand message. Meanwhile, there are many cases where the brand message and logo are printed in a way that is not easy to see. If you decide to use an umbrella as your company's or brand's promotional item, you will need to find a reliable umbrella manufacturer.
We construct premium promotional umbrellas with durable materials. We will also ensure the information you need on your products, such as your brand's message, name, logo, and motto, are visible to not only the users but also passers-by. The promotional umbrellas we manufacture will carry your brand's information graciously.
Umbrella As A Promotional Item?
Promotional items can elevate the position of a company but finding the item to pull this off is not as easy as you think. Meanwhile, the number one rule is to choose the promotional item that solves people's everyday problems. If you finally decide to use promotional items for marketing your business, ensure the purpose they offer can be used in people's daily lives.
One of the most suitable promotional items is an umbrella. Although there are other useful promotional items, like printed mugs, pens, and branded clothing, they do not come close to umbrellas. The reason is that they have a short lifespan and can be discarded before the week runs out. On the contrary, promotional items like an umbrella have a long life, and it is a gift that can not be discarded but passed on to another person.
Why Should I Use An Umbrella As A Promotional Item For Marketing?
The number factor, as discussed earlier, in choosing a suitable promotional item is the "usefulness of the item to your target audience." The promotional item must be able to solve a general problem of the masses, and the item must be long-lasting. This way, everyone will have this item in their possession for a long period. One of the products that can serve the purposes just highlighted is an umbrella.
It rains for more than 154 days per year in different countries. When it rains, people will need something to protect their dresses from getting drenched. When we think about such a situation, the first thing that comes to our mind, like every other person's mind, is an "umbrella." Hence, your promotional umbrellas will be frequently used anytime it rains. When your promotional umbrella is being used, your brand will be given the exposure it needs to reach a new audience. In simple terms, your promotional umbrella will serve as a moving billboard for your business on rainy days.
Promotional umbrellas are different from the "regular black" umbrellas you see every day. They come in different styles; hence, we offer you a variety of options to choose from when shopping for promotional umbrellas in bulk. We will also use our years of experience in creating promotional umbrellas to help you arrive at a suitable decision depending on the services you render. So, even if you are finding it hard to decide on the best promotional umbrella for your marketing campaign, we will make it easy for you.
What Should I Consider When Designing My Umbrellas?
The best promotional umbrellas are constructed to be rich in aesthetics without compromising on their quality. The reason is that a fashionable umbrella does not often last because many are built with low-quality materials. Since aesthetics is an essential factor of promotional items, a high-quality umbrella will not do well in marketing and advertisements. We can help you construct a promotional umbrella with aesthetics and high-quality features. We will do this without exceeding your budget.
The questions you should consider when designing your promotional umbrella include the following:
Colors do more than just beautify things. This is the reason the colors suitable for sporting sectors are not used for health sectors. We know the importance of colors to different industries and use them accordingly. Subtle colors are preferable for corporate sectors, and bright colors are suitable for relaxed industries and sporting sectors.
What type of umbrella should I choose?
We offer various types of umbrellas that range from kid's umbrellas to beach umbrellas. However, the perfect type of umbrella for your business depends on your client or target audience. If your target audience is kids, then you should choose kids' umbrellas, and you should choose a golf umbrella if the services you offer are aimed at golfers. We have all the types of umbrellas suitable for your business, irrespective of who your client is or its aim.
What information will the umbrella carry?
Promotional umbrellas, as said earlier, usually carry the information about your company. This includes a motto, logo, tagline, brand message, and web address. Meanwhile, the information you want your umbrella to carry depends on what you want. We will, however, offer you a variety of options to choose from.
How will I distribute the promotional item?
Time is important when it comes to delivering your promotional umbrellas. Distributing them during the rainy season is perfect because it will solve the masses' problem, and your brand will be on the lips of everyone. You can also distribute your promotional umbrellas as handouts at trade shows, sales calls, and a bonus item for orders.
How do I create a huge impact?
You can create a great marketing impact with your promotion umbrella by giving them out on rainy days. It will, however, be great if you give away your umbrellas at a televised event, especially when it is raining. It will give your brand television coverage that would cost you hundreds of thousands of dollars. This way, your brand will reach hundreds of thousands of new audiences and potential clients.
Conclusion
Working with a reliable umbrella manufacturer like us will save you from the stress, waste of time, and money. We will work with you to construct a distinct promotional umbrella rich in aesthetics without compromising quality. We also offer different types of umbrellas, so we will be able to construct your promotional umbrella, irrespective of the clients your products are aimed at. Lastly, we offer high-quality and high-performance promotional umbrellas at an affordable price.