Umbrella Buying Guide
You can't wait to buy an umbrella when the rain comes!
Buying an umbrella is a tasking activity given that very little, reliable buying information is available on the market. Most people often wait until it starts raining for them to snap off the shelf the first umbrella they can find.
Many times, it will serve them a few days only to end up turning upside down, twisting, and looking like a broken elbow the first time they encounter a heavy downpour. It doesn't have to be like that.
It's convenient to use the internet to buy umbrellas from factories directly!
The most common way of buying an umbrella is through retailers either at the local supermarket or from online stores. However, many of the retail umbrella sellers tend to be quite expensive, way higher than the factory price. If you're looking for several pieces of a certain umbrella brand, it makes more sense to order the umbrella directly from the factory. Why? You will be able to get your orders at a much cheaper price and you can be guaranteed the quality top notch.
Unbelievable, You can design your own umbrellas with n

o

minimum.
Ordering your umbrellas directly from the umbrella factory also allows you to have to custom-made to your desired specifications. If you're buying them for promotion or branding, you can have your company logo printed on them as well as your tagline. If you're a retailer, you don't have to go through a third party. Placing a direct order to the factory also allows you to have your umbrella customized according to your customers' needs, which translates to happier customers and more money in your pocket.
China umbrella manufacturers are the best choice to save your cost!
Having said that, one of the biggest challenges for most people when it comes to buying umbrellas is the process of choosing the best manufacturer. There are a lot of umbrella manufacturers around the world, but if you want to get affordable, unique, and quality umbrellas, there is no place better than China. China has some of the best umbrella manufacturers, but not all of them can be relied upon. So it's important to choose a manufacturer that has the relevant licenses and certifications.
Step by step when you communicate with manufacturers.
1: Find out if the factory has a China seal of approval and is also approved to ship internationally.
Contact the company, share your requirements and ask them if they are able to do the job. This is also when you talk about numbers and prices. Be detailed about the specifications that you want, how many pieces you need, and when you want them delivered.
2: Remember that there're many different types of umbrellas today (more about that below), so you have to be specific about the type you want.
Things like the canopy material, color, frame, handle, size, type of latch, designs also need to be discussed. If you're looking for a completely custom-made and branded design, then you will have to provide the logo and any other customized designs you need put on your umbrellas.
3: Talk about all the above-mentioned things with a number of manufacturers. Limit your list to about 5 companies that fall within your budget.
If the company has existing products already on the market, try ordering a sample from your nearest retailer, or simply walk into a supermarket and grab one of their units to see how it feels.
4: Alternatively, you can request a sample directly from the factory. And many manufacturers will be more than happy to send you one.
If you're looking for a completely custom-made piece, request a prototype from the company with your specific design requirements in mind. If you don't have a design in place, companies like Huifeng Umbrella Co. Ltd will be more than happy to work with you in putting your design ideas into a practical, final prototype.
5: After sampling through a couple of prototypes, you should be able to get a good idea of which manufacturer offers the best quality umbrellas at the best prices.
As a general rule, don't automatically go for the lowest prices in the market. Most low-end umbrellas don't last, and your umbrella turning inside out on your client in the middle of a rainstorm can be more costly to your reputation than what you might have saved when sourcing for cheap, low-end pieces.
If you're not sure of what to look for or specs to request when ordering an umbrella, or even the types of umbrellas available, the following section will be very helpful.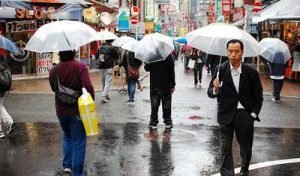 What to look for when buying an umbrella direct from the factory?
Umbrellas come in different designs, sizes, and styles. Your order will depend on your target user and their intended use. Here are the most popular.
ii. The Frame: Frames can be made from steel, aluminum, or fiberglass. Aluminum frames tend to be lightweight than steel and fiberglass. But they are also more fragile compared to the former two. Oh, and there is also the wooden frame if you want to keep things classical.
iii. Design and Color. If you're ordering promotional custom umbrellas for your company or brand, chances are you already have a predetermined theme color and logo to go with. Otherwise, you can never go wrong with the classic style and neutral colors.
iv. The Canopy. Nylon is one of the most common umbrella canopy materials. But polyester pongee fabric tends to be stronger and more water-resistant. If your clients are concerned about wind flipping over their umbrellas, go for the vented, double canopy design.
v. Umbrella Sizes: the size of the umbrella will largely depend on its application. Sizes range from small mini umbrellas for personal use to expansive patio umbrellas that span from 5 ft. to 11 ft. Generally, the larger the umbrella the more coverage it provides.
vi. Umbrella Opening Systems. the most popular opening system is the Pop-Up system that comes with a spring-latch button and locking mechanism that holds the umbrella open once it pops up. Other systems include pulley and crank systems.
Need custom umbrellas?
Huifeng Umbrella Co. Ltd is one of the highly professional umbrella manufacturers, suppliers, and exporters located in Guangzhou, China. The company serves thousands of customers around the globe offering high-quality and unique umbrellas. That will keep your clients happy and your business profitable.
Simply send your inquiry to [email protected] The company will be happy to transform your dreams into a practical, beautiful, and durable line of umbrellas.