An umbrella is an essential household item as it can protect you from exposure to sunlight and heat in hot weather as well as rain.
A perfectly chosen umbrella can go a long way in keeping you safe and healthy. But did you know that there are numerous umbrella types to choose from?
Therefore, before settling on any brand, it is prudent to have an outline of what you expect to gain from an umbrella. For instance, is your main need is to keep off the rain, or are you looking for an umbrella that can fit into your handbag neatly?
In a nutshell, different types of umbrellas come in varying designs, materials and serve different needs. You need therefore to understand what each design has to offer.
There are two main categories: Straight umbrellas and Folding Umbrellas.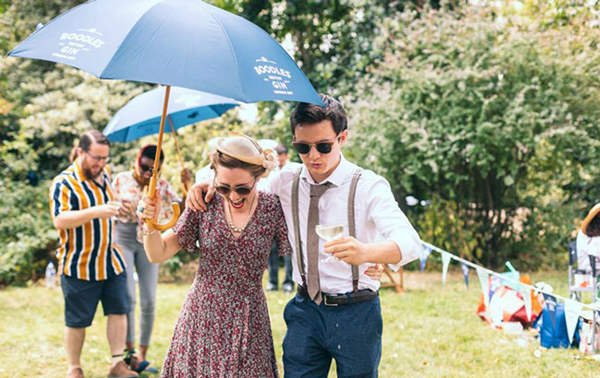 Straight umbrellas are a type of non-collapsible parasol, which is similar to the traditional style of umbrellas that you can find in classic films. There are various prints to choose from as you search for the perfect walking stick or doorman umbrella that matches your standards. A straight umbrella includes four basic parts as the canopy, handle, runner and tube. Each part serves its own functions and gives the umbrella a distinct appeal that sets it apart from other popular types available in the market.
In a folding umbrella, there is 2-fold,3-fold, 4-fold, 5-fold style, 3 folded umbrella is the most common, and 5 folded is the shortest. They are easily foldable and can fit into a handbag or glove compartment. Their small size and foldable nature also allow you to easily carry them in
---
---
There are many types of umbrellas on the market today depending on your needs and climate. Here is a list of common types of umbrellas so you can hopefully find the best umbrella for your climate and rain gear needs:
Classic umbrellas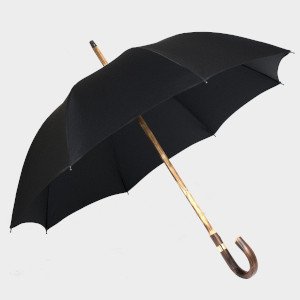 Classic umbrellas are the most common type of umbrellas. Most materials are metallic, wooden, or polyester shafts and microfiber canopies. The classic umbrella is usually made in two versions, manual and automatic which allow the user to open and close it using one hand. In most cases, the classic umbrella will feature a long shaft with a curved handle. They are often affordable and easy to find on the streets.
Bubble umbrellas
They are easily recognizable through their spherical-shaped canopies, which tend to cover the entire face of the user. Bubble umbrellas are indeed tasteful, with the clear canopies enhancing the user's sight on the path. That is despite the weather situation. Moreover, the creative canopy arch outline provides greater protection to your body, especially when it's raining. The purpose is to keep your path visible
 Wind Resistant umbrellas
The storm umbrellas are always reinforced using extra-strong materials, and they are often given a double layer of cover. The reinforcement and double layer covering keep these types of umbrellas from getting blown upwards as they can withstand strong winds. They are also huge enough to cover a large number of people, hence it is ideal for a big family.
Automatic umbrellas
Automatic umbrellas have a system that allows you to open them through a simple push of a button, located on the shaft. Their efficiency enhances multi-tasking, as you can easily open/close your umbrella while handling other items. For instance, you can easily adjust your umbrella while carrying your handbag, effortlessly. Sounds great, right?
Golf Umbrellas
Commonly known with a diameter up to 30 " above-called golf umbrella, golf umbrella handle is usually a straight body shape rather than curved shape, because of the convenience of golf player inserted in the golf bag. They offer a perfect shelter for outdoor activities e.g. golfing.
Artistic umbrellas
Modern-day fashion demands call for umbrella designers to create unique umbrella models. In essence, these are umbrellas that are both functional and fashionable. Fashion designers often tackle this problem by creating high-value pieces through the addition of intricate features and rare materials in order to build high-end umbrellas.
Artistic umbrellas are often found in high-end fashion stores and streets. Do you need something distinct that can help you make a fashion statement? Then there are the types of umbrellas to go for.
Paper Umbrellas
Chinese-made ancient umbrellas were first developed approximately 2000 years ago. They were initially used in the Asian nations before being adapted to other parts world. They are mainly used to offer protection against sunshine and strong winds. In addition, they have religious significance in some Asian nations and are used as religious symbols.
These are heavy and large types of umbrellas whose sole purpose is to offer protection against the sun, especially in open areas such as beaches. Parasols are often large and stationary umbrella types, but they can also come in smaller foldable versions of up to 9 feet.
Child umbrellas
Child umbrellas come in a variety of designs and colors. Their canopies may bear interesting designs featuring fairies, dragons, sports, and animal fictional characters. These umbrellas often have small arc size canopies. They are also designed to be light in nature, as they have a shorter shaft than most umbrellas. If you are planning to get your child a gift for an occasion such as a birthday party, then this is the most ideal gift.
Conclusion
Regardless of the weather, an umbrella can always become a handy tool. It enables you to plan and handle your activities confidently without worrying about any changes in your environment. So what are you waiting for?  Contact info@hfumbrella.com to custom your favorite umbrellas now.
Buy cheap umbrellas from a professional umbrella factory now!
Save your 30%-50% cost!
Email: info@hfumbrella.com  What's app:86 13527750521