As summer approaches, the thought of basking in the sun on a beautiful beach can be exciting.
However, without proper shade to protect you from harsh UV rays, your day at the beach could turn into a nightmare. Fortunately, custom beach umbrellas from China provide an affordable and stylish solution to this problem.
Custom beach umbrellas are also a great tool to advertise your brand. Also, you can use them as a corporate gift which will also help you to promote your brand on the sunny beach.
In this guide, we will explore everything you need to know about ordering custom beach umbrellas from China, including design specifications, materials used, printing options, and much more! So sit back and relax as we take you through this ultimate guide!
What are the design specifications for the Custom Beach Umbrellas
Making a one-of-a-kind beach umbrella involves several decisions. You can customize many aspects to fit your marketing needs better. Here is few expert advice:
Size
The standard size of a beach umbrella ranges from 6 to 7 feet. But that doesn't mean you have to choose one of these. It entirely depends on your marketing policy. What size you want to offer will determine the size of a beach umbrella. You can order a larger size. But keep in mind, a larger size is tough to manage, and people can find it irritating while using.
Material
The umbrella's longevity and weather resistance will depend on the material it's made from. You should look out for fabrics that are watertight, UV-proof, and windproof. Materials including polyester, nylon, and acrylic are frequently better suited for beach umbrellas.
Color
You can choose the color to match your brand or personal preferences. Don't forget the science also. Beach umbrellas are used to protect people from the sun. Therefore, a lighter color is always a better option as these colors don't absorb heat like darker ones.
Consider the color of the umbrella frame as well, which can be made of materials such as aluminum or wood.
Additional Features for Branding
You can further customize with additional features such as logos or branding. You can have your logo printed on the umbrella canopy, or even have a custom design created just for you.
Other features to consider include built-in anchors or sand pockets for stability, as well as tilt or height adjustment options.
Understanding these design specifications is key when ordering a custom beach umbrella that meets all of your specific needs and requirements!
How large should the umbrella be to provide sufficient shade for your needs?
The size of the umbrella is a major consideration when importing customized beach umbrellas from China. If you require a certain amount of shade, a different size may not be as useful as one that is just right.
The number of individuals that will be sheltering under the umbrella should be your primary concern while making this decision.
A canopy length of 6-7 feet is about right for protecting two persons from the rain. To cover four or more people comfortably, though, you'll want a canopy that's 8-9 feet in height.
In addition, the height of your umbrella affects how much shade it can provide. A greater shadow formed by a taller umbrella will be more effective at blocking the sun's rays.
Where you intend to set up your beach umbrella is another consideration. Larger sizes and stronger frames will ensure the product's stability and durability, especially if it will be used frequently in windy circumstances or in other exposed regions.
Whether you want maximum coverage or something small enough to carry in your pocket, the optimal size is always going to be subjective.
What is the weight of the umbrella, and how will it affect portability and ease of use?
When getting personalized beach umbrellas from China, it's crucial to take the umbrella's weight into account. A big umbrella will be difficult to transport and set up, so keep that in mind.
Depending on their size and construction, beach umbrellas can weigh anything from 3 to 10 pounds (1.36 to 4.54 kg). 
Those who anticipate doing a lot of walking or who have a limited amount of storage space may prefer a lighter umbrella, while those who frequently encounter gusty weather may benefit more from a heavier one.
Umbrellas vary in how simple they are to erect and dismantle based on their weight. It may take more time and energy, especially if you're on your own, to open a larger umbrella. However, a heavier umbrella may be less likely to topple over in the wind because of its greater stability.
It's crucial to plan how you'll carry your personalized beach umbrella once you know how heavy it is. How far will you have to walk with it? How do you plan on getting it set up?
These factors should all be taken into account when selecting the right weight for your needs.
The most umbrella comes with a carry bag to make transportation easy.
Finding a balance between portability and stability is key when choosing the right custom beach umbrella for your needs.
With careful consideration of its weight alongside other design specifications like size and material selection, you can ensure that your order meets all your requirements for functionality and convenience.
What materials are used to make the umbrella?
Materials used in production are a major factor to consider when obtaining customized beach umbrellas from China. How long an umbrella lasts is heavily dependent on the materials it's made from.
Fabrics like polyester or nylon, which are resistant to the effects of UV rays, wind, and sand, are ideal for the canopy.
These fabrics are also water-resistant which makes them perfect for rainy days at the beach.
The frame should ideally be made out of lightweight but robust materials like aluminum or fiberglass. This ensures that your umbrella can withstand strong winds without breaking or bending easily.
To further reinforce stability against wind gusts, some umbrellas have vented canopies that allow air to pass through instead of getting trapped underneath and causing damage.
Moreover, some manufacturers offer UV-resistant coatings on their umbrellas to protect users from harmful rays from the sun while they enjoy themselves at the beach.
Choosing an umbrella made with these durable materials plays a crucial role in ensuring its long-lasting use. It's essential to select an umbrella whose design specifications meet your needs while holding up against tough weather conditions over time.
Does the umbrella have any windproof or sunproof features, such as vented canopies or UV-resistant coatings?
Before ordering custom beach umbrellas from China, you should ensure that they are both aesthetically pleasing and functional. Whether or not the umbrella blocks the sun and the wind is an important factor.
Many beach umbrellas include vents in their canopies so air can flow through them and keep them from being blown away by the wind. Small openings in the canopies allow air to circulate and prevent pressure from building up inside.
Another important factor when considering sun protection is UV-resistant coatings. These coatings help protect against harmful UV rays, preventing skin damage and reducing fading or discoloration of fabrics over time.
They're particularly useful for those who plan on spending extended periods of time outdoors or live in areas with intense sunlight.
It's worth noting that while these features enhance the functionality of your beach umbrella, they may increase the overall cost slightly.
However, investing in a high-quality windproof and sunproof umbrella will be worth it in the long run as it will last longer and provide better protection for you and your loved ones.
Can you include custom printing or branding on the umbrella canopy, and how is this done?
Having your logo or brand printed on an umbrella canopy is a terrific way to advertise your company. There are three types of printing methods that most manufacturers use: screen printing, digital printing, and embroidery.
Screen printing involves using stencils to transfer ink onto the fabric. This is a time-consuming process.
More complex designs with gradients or numerous colors are possible with digital printing. In this method, the fabric is printed on by special printers. In other words, digital printing speeds up production.
We have 10 digital printing machines and are the first company in China to do so.
Embroidery is a third alternative that can give your umbrella a more refined look. Embroidering is the process of employing colored threads to sew your logo or design into the fabric.
First, you'll need to send us your logo or artwork in a high-resolution file so that we can begin the customization process. Before beginning production, our team will work directly with you to make sure all of your needs are addressed.
Your personalized design can be printed on a single panel or the full canopy, and we provide both of these possibilities.
With our extensive customization options, you can create unique beach umbrellas tailored specifically to meet your needs while promoting your brand at the same time!
What are the minimum order quantities required by Hfumbrella, and how do they vary based on design specifications?
When it comes to ordering custom beach umbrellas from China, one crucial factor to consider is the minimum order quantity required by the manufacturer.
For instance, if you want a simple plain-colored umbrella without any branding or printing, the MOQ may be lower than if you want a customized umbrella with your company logo or image printed on every panel of the canopy.
MOQs also vary based on the size and material of the umbrella as well as any additional features such as windproof canopies or UV-resistant coatings. Generally speaking, larger and more complex umbrellas require higher MOQs compared to smaller and simpler ones.
But at Hfumbrella, we understand you don't want to make a huge purchase at the beginning. Therefore, here we don't have any MOQs. You can order any amount you wish!
What lead time is required for production, shipping, and delivery, and how does it vary based on Hfumbrella and the selected shipping method?
The lead time required for production, shipping, and delivery of custom beach umbrellas from China can vary depending on several factors. You must take it seriously to avoid any conflict with the manufacturer at the beginning.
Hfumbrella offers different lead times based on the customer's design specifications, order quantity, and selected shipping method.
We can deliver you a sample in 3 to 5 days.
Production time for custom beach umbrellas typically ranges from 15 to 30 days. This is the time it takes for Hfumbrella to manufacture the product according to your specific requirements.
Once the production phase is complete, shipping options are available through sea or air freight. Shipping by sea may take longer but is more cost-effective than air freight.
Air freight will take under 10 days to deliver your product, but with sea freight, you have to wait longer according to your location.
Delivery time via sea freight usually takes between 10-30 days, while air freight delivers products within a week. We also offer door-to-door delivery service.
It's important to note that customs clearance procedures in your destination country can also affect delivery times. Therefore, it's important to consider these potential delays when placing an order with Hfumbrella.
Understanding the lead time required for the production and shipment of custom beach umbrellas allows you to plan ahead and ensure the timely delivery of your products.
What are the payment terms, and are they acceptable to you?
Please consider the payment terms before you import custom beach umbrellas from China.
Common Methods of Payment
Payment can be made via wire transfer, credit card, or PayPal with most Chinese manufacturers of personalized beach umbrellas. Western Union and Alibaba Trade Assurance are two other payment options that some vendors may accept. Before placing an order, confirm the payment terms with the supplier to verify you'll be able to make payments in a manner that's convenient for you.
Payment Schedule
The payment schedule is equally as crucial as the chosen form of payment. The amount and timing of payments are referred to here. Payment in full is expected once an order is complete, however, some vendors demand deposits first. Some businesses may demand complete payment before they'll even start making your order. Verify that you have read the payment plan and will not miss any payments.
Acceptable payment terms
You should think about whether or not the payment conditions a supplier is offering are reasonable. Find vendors who are prepared to work with you to establish a payment plan that fits comfortably within your means and timeline.
Secure your Investment
Finally, while getting custom beach umbrellas from China, it's crucial to take precautions to safeguard your investment. You should think about teaming up with a reliable vendor who has a history of satisfying customers with both their products and their service. Using a credit card or a service like PayPal that protects the buyer in the event of a dispute is another option to consider.
At Hfumbrella, we accept a variety of payment methods, including wire transfer and PayPal.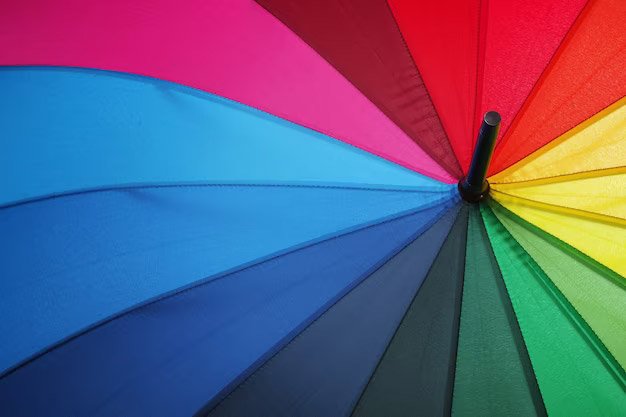 What quality control process do Hfumbrella umbrellas follow?
To begin with, Hfumbrella umbrellas are put through rigorous quality control procedures. The UV test, the water resistance test, and the durability test are all part of this battery of examinations.
Hfumbrella Umbrella Passed UV801 Test to ensure high-end product quality.
The purpose of the UV protection test is to verify that the tested umbrellas effectively block out UVA and UVB radiation.
Sun damage and skin cancer can be prevented by taking precautions, making this especially important for people who live in sunny climates. Therefore, you can have faith because Hfumbrella umbrellas have been proven to block 100% of the sun's UV radiation.
Umbrellas' ability to withstand rain and keep you dry is evaluated by means of a water resistance test. Getting trapped in a storm without an umbrella that works is one of life's most frustrating experiences. We test each umbrella tested to keep you dry and safe, even in the heaviest downpours.
Finally, the umbrellas are put through a durability test to see how well they hold up to repeated uses. Hfumbrella knows that purchasing one of our umbrellas is a long-term commitment. Therefore, we don't lack any quality tests to make sure that every product is up to the mark.
Hfumbrella not only puts its umbrellas through these tests but also has a team of expert professionals examine each one by hand before we send them for shipping. This meticulousness guarantees that each umbrella is of the highest quality.
How will communication be maintained throughout the process to ensure any issues are addressed promptly and the order is completed to the required specifications?
Clear and effective communication is essential when it comes to ordering custom beach umbrellas from China. The manufacturer must have a dedicated team who knows the English language and answer your concerns promptly.
The company must have a dedicated customer support team who can work even on the holidays.
At Hfumbrella, we understand the importance of keeping our clients informed throughout the entire process.
From the initial design specifications to production and shipping, our team will maintain regular communication with you to ensure that any issues are addressed promptly.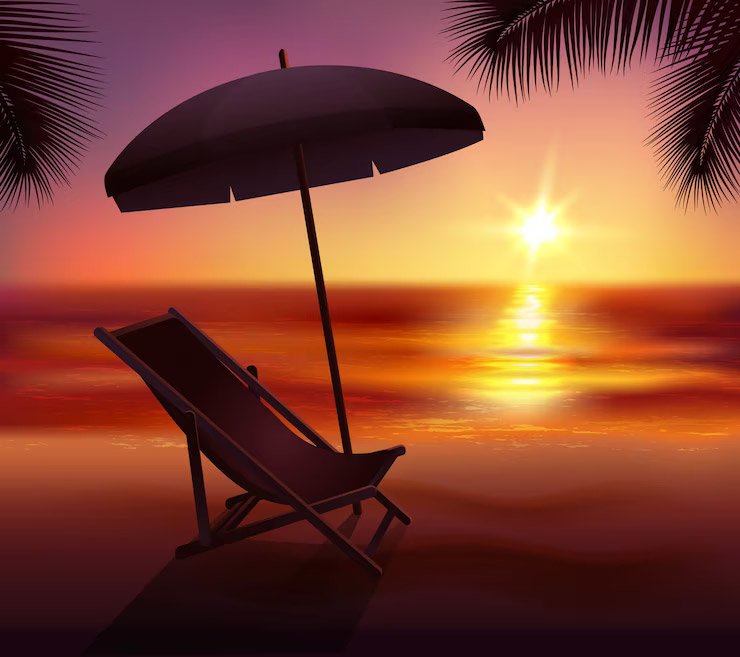 How can the umbrella be made both functional and visually appealing, meeting your specific needs and requirements?
By keeping these design specifications and considerations in mind, you can confidently order custom beach umbrellas from China that meet your specific needs and requirements.
With the right size, materials, windproof and sunproof features, printing or branding options, minimum order quantities, lead times, payment terms, and communication channels in place – you'll have a final product that is both functional and visually appealing.
At Hfumbrella, we offer a wide variety of custom beach umbrella designs to choose from.
Our expert team can help guide you through the entire ordering process to ensure your satisfaction with the final product. Contact us today to explore your options for high-quality custom beach umbrellas!
Why should you choose Hfumbrella over other suppliers?
First and foremost, Hfumbrella has the capacity to produce 200,000 umbrellas per month.
This means that we can handle large orders without sacrificing quality or efficiency. We have three factories, including one dedicated to digital printing and two sewing factories, all located in or near Guangzhou City.
Plus, we are the only umbrella manufacturer with 10 sets of printing machines, which allows us to offer a wide range of customization options to our customers.
Speaking of customization, Hfumbrella specializes in custom printing umbrellas using both digital printing and screen printing technology. This means that you can create a truly unique product that represents your brand or business.
Our items are of the highest quality, and we give you plenty of room to make them your own.
Do your own research; don't rely on what we say. Our history of success guarantees our success.
Our quality and affordable prices have made us a favorite in the European Union (EU), United Kingdom (UK), United States (USA), and South American markets. Our lack of a minimum order size is of particular benefit to startups and other small enterprises.
Last but not least, Hfumbrella provides a convenient door-to-door service that can help customers save both time and money. Since time is money in the business world, we work hard to ensure a streamlined ordering and shipping experience.
Hfumbrella should be your first choice when shopping for an excellent umbrella vendor. We're the best in the business because of our innovative production methods, wide range of customization choices, affordable prices, and dedicated support staff.
Contact us for more details.