Rainy days are annoying, going out to work and school is not so convenient, wet umbrellas are not comfortable to hold. In response to this, a reverse umbrella was invented that subverts our notion of umbrellas, do you know what a reverse umbrella is? What are the pros and cons?
The "Reverse Umbrella"
If you have been caught in the rain before or have ever walked in the rain, then you know the importance of having a quality umbrella. Umbrellas, like any other product, have not been left behind in the innovation craze going around in the world. A good example of such a classy innovation is the inverted umbrellas, also known as reverse umbrellas.
Definition And Invention of The "Reverse Umbrella"
Just like its name suggests, although the Inverted umbrellas function like the standard umbrellas, the difference lies in the fact that they open in the opposite direction. For instance, instead of pulling it upwards/downwards when closing or opening like the traditional umbrella, this one embraces the use of an upward-opening mechanism from inside out—hence causing a subversion of the conventional umbrella.
The idea of inventing the inverted umbrella came into the picture a long time ago through Sakamoto, the Japanese designer with his umbrella product, which was launched into the market in early 2013. However, it wasn't until 2015 that the second reverse umbrella; the KAZbrella was introduced in the form of crowdfunding.
The concept was to create a subverting habit of human umbrellas for 3,500, a move that has so far received overwhelming customer support.
Currently, the market is filled with various types of reverse umbrellas for your selection.
One of such inverted umbrellas is the famous KAZbrella. After being crowdfunded in 2015, this reverse umbrella joined the market shelves in 2016.
Many individuals with a keen eye will admit that there isn't much difference between the umbrella and the KAZbrella. If anything, they function pretty the same with the only difference lies in the extra layer of clothing seen on the KAZbrella product, which makes it more appealing.
Typically, the present-day reverse umbrellas have taken after the KAZbrella with a few modifications here and there, like the presence of tiny wind-guiding holes for a beautiful, classy outcome.
Operating A Reverse Umbrella
Like mentioned earlier, inverted umbrellas take the form of a flower when opening up. They're the complete opposite of traditional umbrellas. The reverse umbrella is designed to be opened easily and will ensure you get to a covered area without being exposed to the rain. Operating a reverse umbrella is very easy because there is usually a switch to open it, and the same button closes it. Closing the reverse umbrella will make the umbrella face upwards, making sure you are not drenched in water.
What Are Some Of The Advantages Of The Reverse Umbrella?
They take less space; the inverted umbrellas' opening and the closing process don't take up much space. Therefore, this has made them an ideal choice for most motorists.
They Store Rain Water; the waterproof fabric of the inverted umbrellas combined with the petal-like opening and closing ensures all the rainwater remains within the umbrella.
No Unnecessary Wetness Madness; so long you properly tie the head of the reverse umbrella, you can be sure to keep the surface of your car or surroundings dry. Also, you won't have to worry about the drips of water falling on your documents.
It provides convenience; since the inverted umbrellas take little space, you can comfortably open and close them even in a crowded area without disturbing other people. It blends in well with the hectic present-day lifestyle, giving you ample time to deal with other important matters. It's the true definition of "subversion."
What Are Some Of The Types Of  "Inverted Umbrella"?
There are several types of inverted Umbrellas;
The Manual Reverse Umbrella; the operations of this umbrella is similar to that of the traditional umbrella. It entirely depends on your hands to open and close.
The Self-Opening or Automatic Umbrella; these types of inverted umbrellas are straightforward to operate. You simply have to press the button on the handle for it to automatically fully open and close.
The Led Reverse Umbrella; this umbrella comes with energy-efficient LED lights that come in handy at night or low-light places. The reflective sides of the inverted umbrellas with LED lights guarantee high visibility even through the storm. They make a perfect present choice for family and friends.
The Transparent Reverse Umbrella; they are transparent both inside and outside but with high-quality waterproof fabric. The transparent inverted umbrellas also protect UV lights, and to top it all, they have a beautiful design.

The Reflective inverted Umbrella; like the LED reverse umbrellas, the reflective edge of these inverted umbrellas provide its users with the much-needed visibility during the night and low light rainy seasons. Most of them also offer protection from UV lights.
What Are Some Of The Shortcomings Of The Reverse Umbrella?
Just like every product comes with its range of benefits, there are also shortcomings attached to it. The same case applies to the famously inverted umbrella.
Portability Issues
Although the reverse umbrella might be good with rainwater storage, among other merits, it mimics the traditional umbrella when it comes to storage. For instance, after closing it up, there is no way you can fold the umbrella pole to fit into an imported pocket or purse. This can be quite inconvenient for individuals who have to carry it with them every day. And although there are smaller umbrella options, their size is only that of a palm, which means the problem is yet to find any solid solution.
Additionally, although the concept of adding an extra layer on the inverted umbrellas comes as a handy solution for wind issues, it adds another problem; the weight. For instance, the standard weight of a double-layered reverse umbrella is 567g, while that of a single-layered umbrella is 340g. Who would want to carry such a burden all day long? Girls or women, for instance,  love carrying umbrellas all day long. Be it on a sunny or rainy day. At this time, the reverse umbrella will bring a lot of burdens, and the advantage of the five-fold umbrella becomes obvious.
High cost
Due to the added features and a much different style, the reverse umbrella is more expensive than the traditional umbrella. KAZbrella's official website price is 45 pounds, and the prices of other companies also fall around this price range. The standard umbrella is cheaper, and most people would rather spend a few dollars on it than the pricey reverse umbrellas.
More focus on style than quality
The inverted umbrella usually has a very stylish and fashionable outer cover. However, it has been pointed out by many users, that the manufacturing companies pay more attention to design rather than the longevity of the umbrella. There have been complaints about the fabric ripping or the ribs breaking. For a somewhat expensive product, people expect it to be more durable.
8 Best Reverse Umbrellas on the Market
KAZbrella Reverse umbrella: This is the first brand to launch the reverse umbrella officially. Their products are Waterproof, Anti-UV, Durable, Wind Proof (Double Layer Fabric), Minimal dripping after closure, allowing the remaining rainwater to fold inside, and you can flip it over instead of letting it drip. Easy to open and close in confined spaces, unlike traditional umbrellas. The best way to open the KAZbrella is by holding it up vertically, and so you avoid the danger of poking anyone in the eye, especially in crowded places.

Sharply Reverse Umbrella: The Sharpty inverted umbrella allows you to stay dry and look impeccable, even after being caught in the rain. Sharply umbrella is constructed with premium carbon fiber material, which is sturdy, corrosion-resistant, and features a double-layer canopy design to protect against rain and wind. This umbrella is windproof, lightweight, compact, portable, and dries quickly. To top it off, it's a very fashionable and stylish brand and we recommend them.
Siepasa Inverted Umbrella: We like this brand for its durable material, which is made of pongee cloth, durable black electric ribs, and double-layer ribs. The large size of the umbrella is designed to cover more than just one person from the rain. It is a non-automatic/manual with a simple click of the embedded button; you can open and close the umbrella in a confined space when entering or exiting a building or car. It is less awkward and safer to open and close when stuck in a crowded area.
MRTLLOA inverted umbrella: This umbrella brand is appropriate for all ages because it's very colorful and has different patterns you can choose from, regardless of your age. This Inverted umbrella is designed with durability, versatility, and comfort in mind. They constructed this umbrella with premium carbon fiber material, which is sturdy, corrosion-resistant, and features a double-layer canopy design to protect against UV rays and other harmful sun lights. It is also one of the most affordable brands of reverse umbrellas.
Get A Free Sample Now!
BETTERBRELLA reverse umbrella: This brand makes use of style and comfort when designing their reverse umbrellas. The patterns are classy and chosen according to your taste, and the handle is soft to the touch, making it easy to handle. BetterBrella closes on the reverse side, and this unique closing mechanism comes in handy when entering cars or moving indoors, as it prevents all the droplets from spilling all over your floor.
Get A Free Sample Now!
ZOMAKE Inverted Umbrella: This is the best windproof reverse umbrella on the market. The umbrella's frame and stand are designed to keep you from rain and ensure the cover stays put. It is designed with water repellent pongee fabric and keeps dry even after being in the rain. With the Aluminum alloy umbrella stand, their inverted umbrella is much more reliable and durable, and not easy to break.
Amano Reverse umbrella: This is one of the most affordable reverse umbrellas in the market. The frame of this umbrella is designed with a high-quality fiberglass frame, which is extremely strong and flexible so that it would not easily fold back in the wind and is easy to clasp down. All of AmaGo Umbrellas are made from extra-durable 210T Pongee fabric, meaning rain will not drip on your head through the material in moderate to heavier rain, ensuring excellent protection and dryness.
Get A Free Sample Now!

Strombergbrand Inverted Umbrella: This reverse umbrella brand opens and closes quickly, making getting out of the car or quick response to stormy weather much easier than other umbrellas on the market. Its handle is so much better than competitor umbrellas because you can easily slide your hand & wrist through the handle for easier multi-tasking.
Get A Free Sample Now!
How to Care for Reverse Umbrellas
Like every other property, the inverted umbrella needs proper care for it to last long. Here are some tips on how to keep the reverse umbrella in mint condition.
Avoid leaning on the reverse umbrella or using it as a walking stick. The reverse umbrella structure makes it easy to stand on its own, but that doesn't mean you should use it as support. Not only do you run the risk of snapping the shaft in half, but repeatedly hitting the umbrella on the ground can eventually collapse and dismantle the frame.
Always keep your umbrella in a cool and dry place. Avoid leaving your umbrella wet as this can damage the fabric and metal rods. To make your reverse umbrella last longer, keep it in a dry and clutter-free space to ensure it is kept in its proper shape.
Keep your inverted umbrella away from radiators and hot places to prevent deformation. Prolonged exposure to heat can cause the umbrella's shaft to lose shape and can also cause discoloration of the fabric used to make the umbrella.

Clean your reverse umbrella using tap water only. Using any other form of cleansing agent could damage the protective waterproof covering used in making your reverse umbrella. You can always use a clean cloth dipped in water to clean your umbrella and that's enough. No rough-handling.
Get A Free Sample Now!
Simple Steps to Creating Your Custom-made Reverse Umbrella
Choose your preferred reverse umbrella style
There are four different ways of opening and closing your inverted umbrella: auto open and manual close, manual open and auto close, manual open and manual close, auto open and auto close. For your reverse umbrella shape, choose any of the style(s) you prefer based on the need the umbrella is meeting.
Select the canopy patterns
The next step is choosing the patterns and design you want for your umbrella cover. There are no restrictions on the type of designs you can print on your umbrella. If you are promoting your brand with the umbrella, it will make sense to make a design with your logo on it. You may also want to place a catchy phrase associated with your business. For personal use, you may choose a pattern that suits your personality and is appealing to you. The aim will be to make your umbrella desirable and draw attention to it. If you are uncertain about the design to pick, you may speak with our expert for guidance.
Design your reverse umbrella
Now that you have noted the pattern you want, it's time to design your umbrella. You can choose to make use of artwork design platforms like Adobe Photoshop or Corel draw. If you would rather have your design done professionally, you can always send them to us. We assure you of excellent work. We advise that you send your umbrella design to us as a vector PDF or EPS file. Thus, it is important to point out the difference between vector and non-vector files. Vector files come in different forms, such as EPS, AI, and PDF, while Non-vector files include JPEGs, GIFs, and PNGs.
Reverse Umbrella is ready for manufacturing
Now, you have picked out your pattern and inverted umbrella design, turn your selected styles into a high-quality umbrella by sending them to us. Before we proceed with the bulk manufacturing, we send visual samples to you, in case there are modifications to be made. We also include a complimentary FREE printed pre-production custom umbrella model to show you how professional and dedicated we are to giving you the very best service.
We have a series of different printing methods, such as silkscreen, digital printing, dye sublimation, multiple colors process print, embroidery, and a few others for you to choose from. To get your own high-quality reverse umbrella design, send your patterns or inquiries to us at info@hfumbrella.com
Wrap up
The effort exerted into the innovation of the inverted umbrella is undeniably impressive. It sets to bring much convenience in our daily lives. Besides, its design is not only unique but also decorated with a beautiful novel style. It solves the inconveniences caused by rainy umbrellas in our lives.
Based on quality assurance, the company has significantly reduced the reverse umbrella costs by upgrading the machine. It is currently the cheapest and best quality inverted umbrella manufacturer in China. Huifeng Umbrella, as the professional umbrella manufacturer in China, has exported the reverse umbrella product to Russia, Europe, Asia, and many other countries and regions.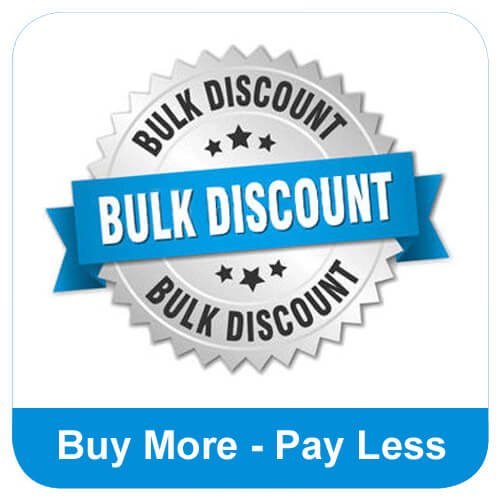 50+Patterns for your choice. 
Pls send mail to info@hfumbrella.com or call 86 13527750521 (Wechat /what's app)
Model: HF21082613

Details / Buy