Rain or shine, a golfer never stops swinging. However, what precautions should be taken when bad weather strikes? A personalized golf umbrella serves as both a functional aid and a platform for advertising your company's name.
To satisfy all golfers, the golf umbrella industry is always evolving. Lightweight and durable to stylish and colorful, there are many options.
The best news is that many manufacturers now offer low or no minimum order numbers, making these stylish umbrellas easy to get.
Successful golf companies in a congested marketplace increasingly use personalized golf umbrellas in their marketing.
If you are looking to import golf umbrellas from China, you will find all of your answers here.
How to Find the Best Quality Golf Umbrella
When looking for a golf umbrella manufacturer in China, you should prioritize quality over price.
To begin, golf umbrellas must be sturdy enough to hold up in the wind. Poor-quality umbrellas are more prone to break or blow apart in gusty weather. Moreover, golf umbrellas should block the sun's rays.
Umbrellas constructed from low-quality materials won't block enough UV rays, leaving players vulnerable to sunburn and skin cancer. You should look for the following characteristics before choosing a golf umbrella:
The first requirement for a golf umbrella is that it lasts long. They must be resilient against blustery weather and downpours. A poorly manufactured umbrella will break easily and won't last very long.
Golf umbrellas should shield their users well. Poor construction means your cheap umbrella won't protect golfers from the elements. Golfers who are just trying to relax may find this quite annoying.
Convenience in usage is a must for golf umbrellas.
The price of a golf umbrella shouldn't break the bank.  When looking for a golf umbrella manufacturer in China, striking a good price-to-quality ratio is crucial.
Golf umbrellas should be backed by excellent customer service. It will be very tough to seek assistance if you have any issues with the product from an umbrella company that does not have good customer care.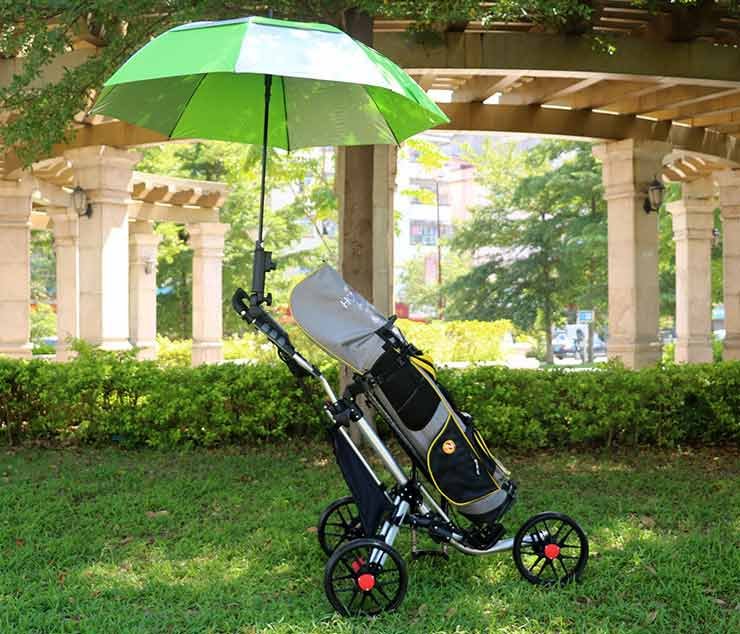 Choose a Golf Umbrella Manufacturer that Maintains top Quality Standards.
Finding a company that maintains excellent quality measures is not easy.
You will not get the desired quality if the company lacks factories and skilled workers.
Additionally, it is important to select a manufacturer offering a product warranty. So, how will you find a reputable golf umbrella manufacturer? Here are some tips:
Do your research: visit manufacturers' websites and learn about them.
Make sure they are certified by relevant bodies.
Ask about their factories.
Ask about their materials and processes.
Ask about the quality assurance process.
Ask for samples.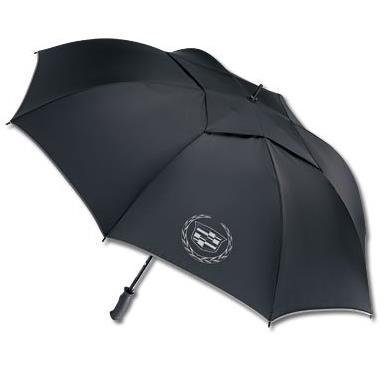 How Hfumbrella Maintains the Quality Control in the Manufacturing Process
Hfumbrella's golf umbrellas are made with strict attention to detail and high-quality standards in mind. We only employ the latest technology and the highest quality raw materials.
Hfumbrella has a set of quality control methods in place at each and every stage of production to ensure a constant high standard of excellence. Cutting, sewing, printing, and finishing is just as important as the initial selection of raw materials.
Here are some methods we follow to ensure the best quality umbrella:
Pre-production inspections of all raw materials
Using high-tech equipment to make exact pieces
Implementing a strong quality control system, including production-stage inspections
Strength, durability, and functionality testing of all completed goods
Hiring quality control-trained technicians.
Golf umbrellas are rigorously inspected at every stage of production by a team of quality assurance experts. Thus we guarantee they are up to par regarding build quality, longevity, and visual appeal.
Hfumbrella also routinely inspects and audits its operations to spot and fix any quality problems.
Hfumbrella's corporate clients may be assured that their orders will always be met because of the company's quality control techniques.
Price Factors
Finding a balance between price and quality for a niche product like a golf umbrella is never easy.
Golf umbrellas are considered rare items and high-priced end products. But that is not the case in China. A good company with factories and modern facilities can offer less price.
You need to Balance the Cost and Quality of a Custom Golf Umbrella.
Every business has to find its own sweet spot between cost and quality. This is a crucial consideration when settling on a manufacturer.
Superior quality should always come first. If you're looking for the lowest price, you might have to settle for a lower-quality product if you go with the cheapest manufacturer. Down the road, this can cause issues like consumer dissatisfaction and returns.
You may have to sacrifice quality service and support from the manufacturer if you choose to go with the lowest offer on price.
Hfumbrella Offers Competitive Pricing without Sacrificing the Quality
Hfumbrella's prices are competitive without sacrificing quality. We achieve this by implementing efficient supply chain management and utilizing modern digital printing technology.
Hfumbrella also benefits from having its own factories. As we produce products in-house, we can reduce the price. We use modern production processes to guarantee our products' quality and longevity.
Furthermore, Hfumbrella is dedicated to delivering honest pricing to its clients with no hidden fees. To better serve their customers, we provide a range of prices and payment plans to choose from.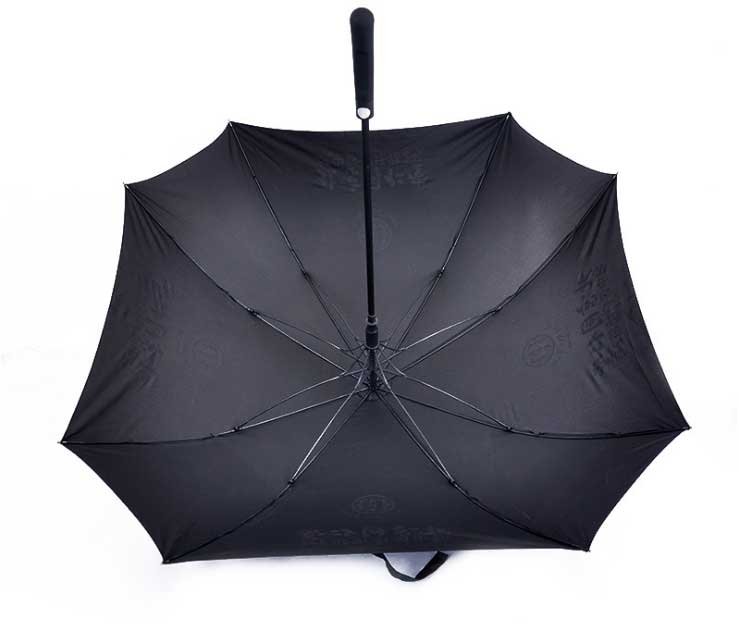 Lead Time and Minimum Order Quantity
You must be familiar with the term "Lead Time" and "MOQ or Minimum Order Quantity." These are the two factors that represent the strength of a custom golf umbrella manufacturer.
Several factors can impact the lead time, such as the complexity, required materials, etc.
But a good company with enough resources can overcome these limitations and complete the order on time.
MOQs are another issue, especially if you are not a wholesaler or don't need many golf umbrellas. Many companies (especially those that don't have their own factories) won't be able to give you small MOQ quantities.
But a company with its own factories doesn't have that issue and can manufacture any number of products.
Minimum order quantities and lead times can majorly impact your company's bottom line. As a result, locating a manufacturer to meet your expectations regarding lead time and order quantity is essential.
If you don't, you can have difficulties like delays or missed deadlines, or even financial losses. Therefore, it is crucial to consider these factors and work with a manufacturer that can meet your expectations.
Lead Time and MOQ in Hfumbrella
Hfumbrella is aware of the significance of lead time and minimum order quantity. Customers want their orders to be processed quickly, but they also may prefer not to buy a lot of an item all at once.
This is why we provide digital printing services to manufacture golf umbrellas.
To guarantee on-time delivery of your orders, we've measures to manage our supply chain better.
This allows us to swiftly and effectively fulfill smaller orders without sacrificing quality.
We are aware that not every client has a need large number of golf umbrellas. Therefore, we have zero minimum order requirements.
Here is our general lead time:
Sample lead time: 3-5days
Bulk lead time:15-30days
Transfer days:10-30days
Customization Options for Golf Umbrellas
When shopping for a golf umbrella, you'll find a wide variety of customization possibilities to pick from. This includes aesthetic decisions like the color scheme and logo positioning.
There are several alternatives for where to put the company logo. Instead of having your logo printed on the umbrella's canopy like everyone else's, you can have it embroidered on the shaft.
Not too many companies offer full customization for golf umbrellas as we do.
So, before settling on a manufacturer, you MUST know the customization options available from the company.
At Hfumbrella we only offer custom golf umbrellas for golf brands. Here are some of our customization offers:
The canopy, handle, and other umbrella components can all be customized in several different colors.
Customers can have their brand placed on a single panel or spread throughout the entire umbrella.
Customers can also select from various design options, including stripes, check patterns, and bespoke patterns.
The canopies of Hfumbrellas can be made from many different fabrics, including polyester, nylon, and pongee.
Reputation and Customer Service
Products and services of a reputable manufacturer will be of high quality. Before committing to a manufacturer, you should run thorough research.
There are a lot of golf umbrella companies in China, so make sure you choose one with a solid reputation and excellent service to its clients.
You can find a good manufacturer in several ways. Research the company online – visit websites and read their production process and strength. Also, find out if the company has proper documentation and certifications.
After a shortlist of potential manufacturers has been compiled, it is necessary to compare prices and specs. Find out how much it costs and how long it takes to ship.
Be specific in your instructions to the Chinese company you've chosen to make golf umbrellas.
If you want to see the quality of the manufacturer's umbrellas, you should ask to see the samples.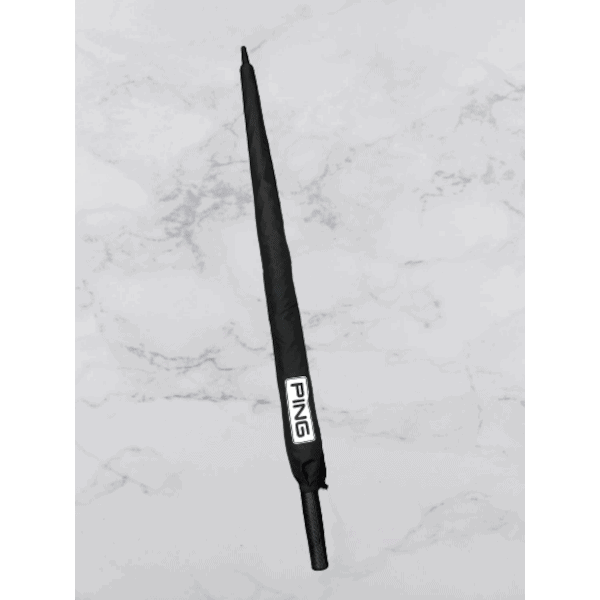 How Does Hfumbrella Satisfy Clients
Hfumbrella is proud of its history of happy clients and its dedication to providing excellent service.
To us, quality is more than just producing high-quality goods. The entire experience should be simple and satisfying, from the first time a consumer contacts us to the moment they receive their item.
You can contact us for any concerns. We work hard to keep lines of communication open and provide prompt responses. We stand behind our goods and services with a lengthy guarantee.
We passed the UV Standard 801, which demonstrates the quality of our product.
Among the many methods we guarantee happy clients are:
We specialize in tailoring our design and production services to the specific needs of our customers.
We will first create a sample for your approval. Next comes mass production, quality assurance, and finally, shipment.
We provide door-to-door service, making the entire procedure easy and stress-free for our customers.
We are the only Chinese umbrella manufacturer with ten digital printing machines.
To ensure our customer's satisfaction, we back all of our goods with a warranty.
We respect our customer's privacy and never disclose information to other clients.
Wrapping Up
We hope this article has been informative in outlining the many factors to consider when deciding on a golf umbrella manufacturer in China. Quality control, lead times, MOQ, available customization options, and warranty are some of the crucial points you should look after.
Our digital printing and top-quality supply chain management allow us to provide no MOQs and short lead times without sacrificing quality.
Please feel free to get in touch with us if you are finding a trustworthy and dependable golf umbrella manufacturer.