Corporate umbrellas
Regardless of the kind of organization you're in,  corporate umbrellas imprinted with your corporate logo will keep your company and services ringing in your clients'minds. Having a branded umbrella serves as a win-win situation. You get to keep your clients dry in the soggy weather as they remember who you are.
Additionally, it reinforces your brand awareness and message in a highly impactful manner. Keep the raindrops and run away with our branded corporate umbrellas.
Here are the 10 best corporate umbrellas with your logo
1.AUTO OPEN CLOSE DOUBLE CANOPY GOLF UMBRELLA
The auto open close double canopy umbrella serves as the perfect accessory that protects you from the different weather elements. Whether the rain sun or wind, this umbrella will keep you sheltered.
This umbrella is adequately equipped with the auto-open function that opens it quickly by just a touch of a button. It features a double canopy structure that ensures venting of strong gusts of wind. This design prevents the umbrella from turning inside out.
Its sturdy construction offers a windproof effect that enables it to have extra flexibility and strength during any blustering days. The PGA umbrella is ideal for corporate promotions owing to its professional design.
2. Super large 68 Inch promotional umbrella
Large umbrellas are the perfect choice to keep you the driest. Owing to its classic British gentleman design, our68-inch large umbrella offers elegance and class during the extreme rainy days.
It is designed an aluminum frame making it lightweight and windproof. Owing to its auto open function, this umbrella launches easily by the touch of a button.
As an organization, you can transform this piece of art and excellence into a moving advertisement. It serves as a perfect way to promote your business and services
3.Wooden stick  Hotel Umbrella For Promotional Gifts
Our custom hotel umbrella comes in a tradition executive design that features a 46" canopy. Additionally, it comes with an automatic push button, real wooden tips, traditional curved wooden handle and a genuine wooden shaft.
Its frame system is sturdy to offer an extended product life and added durability. Besides, its high-density canopy is highly repellent to any water absorption. Owing to its high-quality design and stitching, the custom hotel umbrella can be utilized as a corporate advertisement
4.Ultra Light Mini Creative Gift Capsule Umbrella

Get A Quote Now!
Are you looking for a portable, durable, lightweight and stylish umbrella all the time?
The pocket umbrella is just the latest masterpiece you have been looking for. It's specially designed for women. The ultralight weight and extremely compact size make your purse fall in love with it. The high-tech coating prevents 95% of UV, which makes your sexy and healthy skin fall in love with it, too.
The fashionable design with colorized edge fits your sexy clothes well. The durable aluminum alloy and flexible fiberglass ribs help you get rid of the fear of strong wind.
5.Latest Invention Double Layer Auto Open Inverted Umbrella
Get A Quote Now!
Have you ever encountered such a problem in rainy days?
When you jump on a crowded train after escaping a downpour your dripping wet umbrella usually brushes up against your bag, your clothes or -even worse- a stranger. But by inverting the design, the wet side of the umbrella faces inward when closed, exposing
only the dry side. And that's not all: the creative design makes it easier to open when coming out of a car or other covered area, and when not in use the umbrella can stand up on its own!
Double layer Inverted umbrella
Unique design double layer inside out an umbrella, make it easy for you on raining day, won't wet your car, documents or others. Advanced double layer ribs made the inverted umbrella more sturdy.
6. CUSTOM UMBRELLAS FULL CANOPY PRINTED AUTOMATIC FOLDING UMBRELLA

Get A Quote Now!
The full print umbrella is the perfect high-end gift for creating brand awareness. This, in turn, offers a significant long-term promotional gift. Clients can efficiently utilize it for major sporting events, social occasions or product launches that build on your corporate image and identity.
Get A Quote Now!


WALKING IN STYLE: Be an eye-catcher with this elegant transparent bubble umbrella to enjoy your raining days. Keeping you nicely shielded from the rain.

TRANSPARENT: Made of transparent water-proof EVA plastic, it allows you to see in all directions around you and matches any of your outfits. Matching with the colored polyester edge better reveals your nobility. Put on your favorite clothes and enjoy the beautiful scenery along the way when traveling.
8.Wooden Handle Automatic Umbrella

Get A Quote Now!
This 54in large wooden handle umbrella with its vented Double Canopy construction. Allows the wind to pass through the vents preventing it from flipping over or turning inside out. Moreover, our premium Fiberglass and stainless steel frame system cries out NO rust, NO breaking.
Despite being able to protect at least 2 people (54in), this extra large umbrella doesn't sacrifice portability. It folds to only 15.25in and it's much lighter (only 1.3lb) than other golf umbrellas with a similarly sized canopy. Take it while walking the dog, watching your favorite sports, or pick up your school children.
9: Classic Promotional Aluminium Umbrella

Get A Quote Now!
first,  It is a  classic,  British Gentleman Style large umbrella. You will be more elegant when standing in the rainy days. The frame material is aluminum, it is windproof and light weight.
Second, with its auto open function, you only need to press the button and wait the umbrella opens in less than a second, which helps that there will be no delay to your comfort.
Third, Solid shaft and 8 durable ribs make the umbrella stand firm in a heavy rain and strong wind.  27 Inch-sized umbrella canopy is large enough to provide full protection for two people from any weather condition.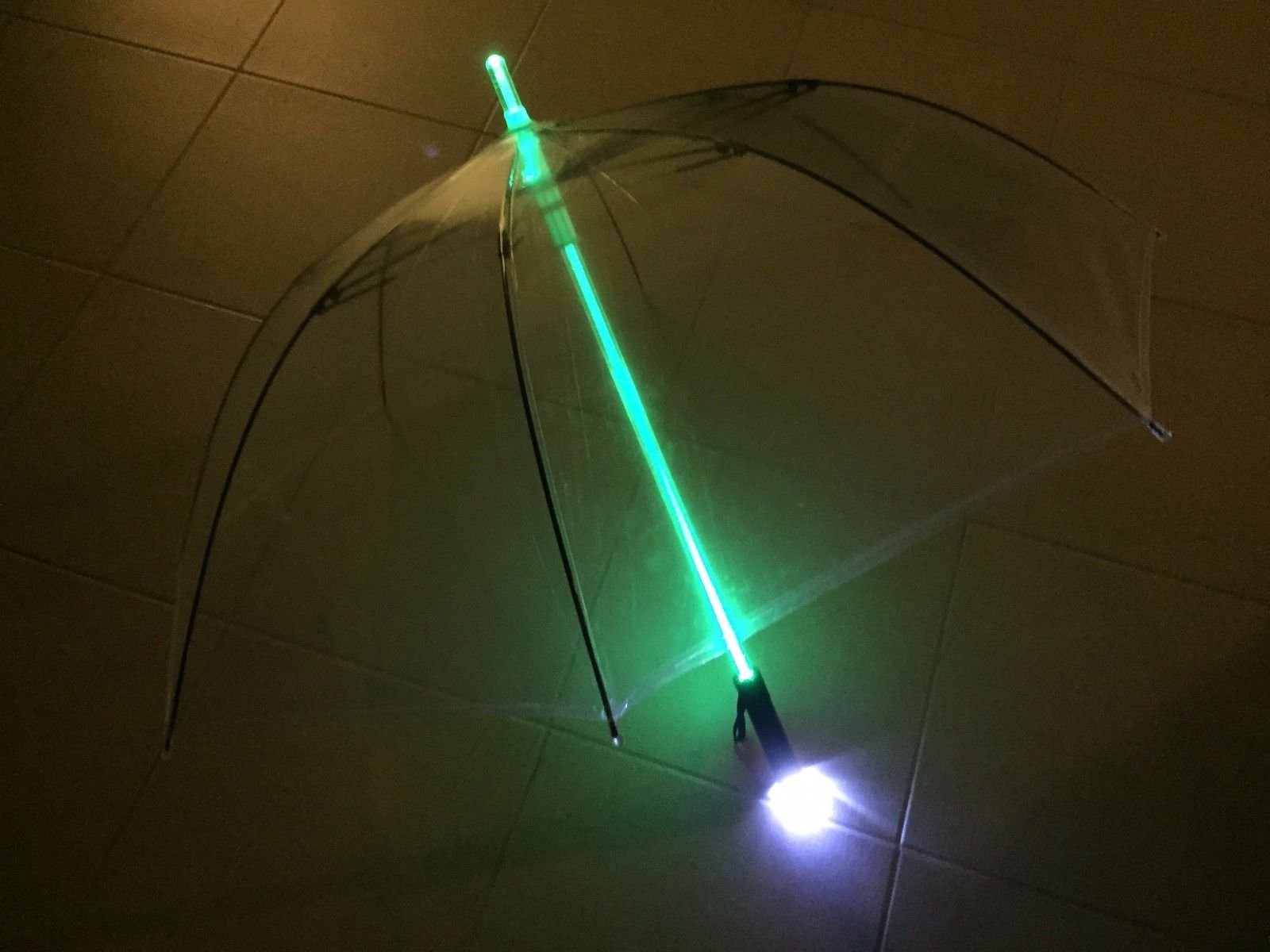 Get A Quote Now!
In the pre-apocalyptic future, the air will be so thick, it will be dark in the middle of the day. Coupled with the almost constant rain, you'll need to find a way to stay dry and light your way to the noodle shop down the street.
Even if you don't live in a quasi-futuristic Los Angeles and you aren't a Blade Runner, you can still have the coolest umbrella on the street. With a push of a button, the shaft lights up, illuminating you and your path. Now, even in the darkest of nights, you're a lot more visible to the cars on the street, making your long walk home through the rain a lot safer.
Corporate umbrellas, printed with your branding & corporate logo. Golf, walking & telescopic branded umbrellas at great low prices.
Shop corporate umbrellas here at Hfumbrella to get your logo and contact information seen every time it rains. Get in touch & request a quote.
E-mail: [email protected]