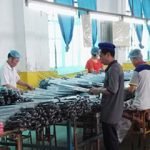 Whether you are buying an umbrella in the department store or ordering a customized umbrella from a manufacturer, you should know how to determine the umbrella measurement. Here are the two important factors in determining the umbrella measurement:
Canopy Size – The size of the canopy determines the area that an umbrella can cover. It can be measured by referring to the arc width or diameter. To get the arc size, open the umbrella then measure from one tip of one side then over the top to the tip of the other side. On the other hand, to get the diameter, open the umbrella then measure from one tip then move to the tip on the other side under the umbrella. Before buying or ordering umbrellas, research whether the brand that you will buy uses arc or diameter for umbrella measurement.
Frame Size – The frame is composed of the shaft and the handle. To get the frame size, close the umbrella then measure from the top until the handle. The frame size determines the length of the overall umbrella measurement. If you have a foldable umbrella, you will have two sizes: first when it is folded and second when it is stretched out.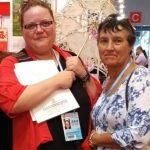 If you are buying customized umbrellas, you have the prerogative to determine the umbrella measurement. The measurement would most likely be determined by the type of umbrella. Here is the common umbrella measurement for each type:
Patio Umbrellas – The right size for patio umbrellas is determined by the size of your table. Generally, there should be at least two feet extra shade on each side of your table. Usually, a patio umbrella can have a diameter of 6 feet and above.
Golf Umbrellas – The diameter of golf umbrellas usually range from 50 to 60 inches. These umbrellas are big because they need to cover big areas for gold players. They can also be used picnic, theme parks, and other sporting activities.
Fashion Umbrellas – Colorful and chic fashion umbrellas usually have 20 to 35 inches diameter. These umbrellas are often used by women so they should be small enough to be placed inside a handbag for foldable ones. In the case of stick fashion umbrellas, they should be light enough to be carried around as part of fashion statement.
Kids Umbrellas – Umbrellas for kids usually have around 16 to 20 inches diameter. These umbrellas are specially made small so kids can easily carry them at school. Big umbrellas might be too heavy for kids to carry.
Rain Umbrellas – This is the most common type and the one that we carry every day. Rain umbrellas can have a diameter ranging from 20 to 40 inches depending on the umbrella type. Common ones are usually below 30 inches.
Knowing the umbrella measurement helps you know if the umbrella will fit your bag or if it will be easy for you to bring it. You will also know based on the measurement if an umbrella would fit your needs and style.