Description
Colour changing umbrella
A philosopher once said: "Children are scientists." Children are born with an intense curiosity about the world.  They are eager to explore and understand the world.
Young children gain an understanding of the world through their exploration activities.
Let the children get closer to science, love science, experience the scientific phenomenon, and discover the joy of
scientific exploration.
Huifeng umbrella industry has designed a magic color changing umbrella which children can't put it down, let me have a look!
When I was young, I was curious about the chameleon! Chameleons are good at changing the color of their bodies at any time with the changes in the environment.
The color-changing umbrella is as magical as a chameleon, and it can continuously change its color as the environment changes.
The pattern of the color changing umbrella on the umbrella surface is white when it is dry.
But if it rains, it will start to change color, so it will be called the chameleon in the umbrella family – Color changing umbrella when wet!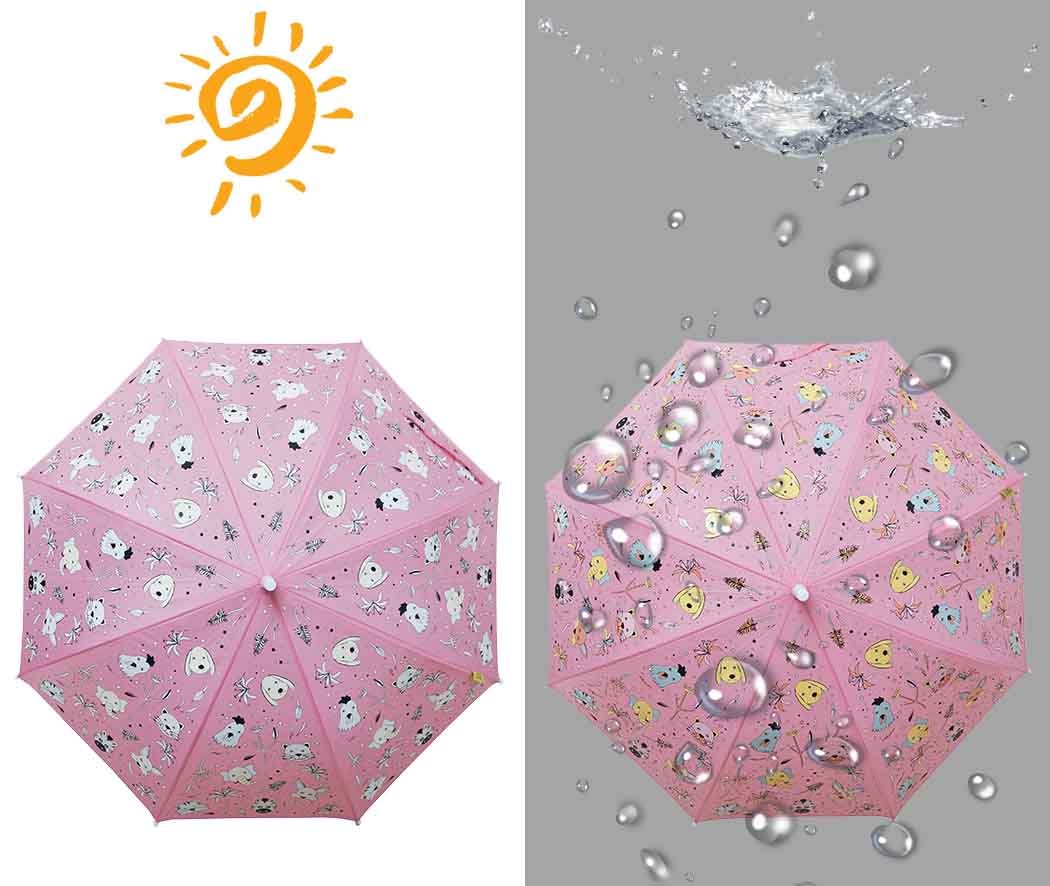 What is the secret of the colour changing umbrella? Let us reveal it together.
First, the colorful pattern should be print on the canopy, then use a special ink to cover the pattern. The color will be white when dry and invisible when meeting water. So the background pattern will appear.
On a rainy day, you can't just enjoy watching the magical chemical changes on your umbrella, and you can be the focus of your group.
The world of children is no longer gray on rainy days. With this colorful water-changing umbrella, your child will love rain!
More and more children's brands are beginning to customize colour changing umbrellas.
In many educational institutions and playgrounds, you will find that they are already using this umbrella to promote their business.