Dye Sublimation on Umbrellas
Promotional umbrellas alike are one of the most common types of promotional products, because these are practical for daily life and can be suited for any weather,  also will always be used for whenever we go outside.
Branded umbrellas are one of the most effective forms of outdoor advertising, particularly in hospitality environments such as cafes, restaurants, pubs, resorts, wineries, etc.
They are a great way of getting your logo out there, while at the same time providing patrons with something they genuinely need when sitting outside – protection from the sun and rain.
Available in many different designs and shapes to suit preferences, today Huifeng Umbrella is going to bring you through the process of designing promotional umbrellas using the dye sublimation technique.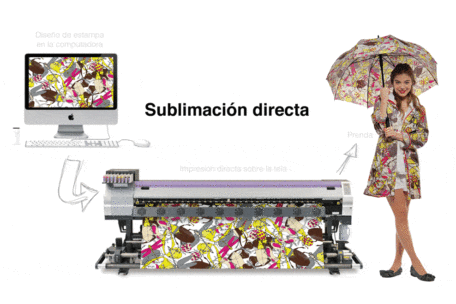 What is Dye-Sublimation?
Dye sublimation is highly specialized and the results are simply incredible.
Sublimation or heat transfer printing is the application of sublimation inks onto a surface using a heat press to provide the required combination of heat, time and pressure.
This combination causes the inks to be converted from a solid to a gaseous state enabling them to penetrate the material so that a permanent, full-color image is formed.
The color penetrates the surface of the item so that the result is colorful, long lasting and resistant to scratching unlike some other printing methods that merely print onto the surface of the item.
What are the advantages of using dye-sublimation?
This is a method of printing umbrellas Digitally and allows for panel printing using vibrant colors and patterns.
As technology has moved on this method of printing has been made more accessible and is available on shorter production runs that previously we would not have been able to manufacture.
The new digital print technology allows us to create some very breathtaking promotional umbrellas that were just not possible a few years ago.
We are still learning new visual effects and ways to combine old and new technologies to create ever more visually stunning umbrellas for our clients.
*Pantone matched fabric and logo colors from production runs of just 1 umbrella
*Dramatic full panel designs can be achieved, using shading and graduation.
*No limits to the number of colors that can be printed
*No deterioration of printing after prolonged use, colors stay vibrant.
*Digital process for photographic and tonal images. Full photographic prints can be achieved. Both in color and black and white.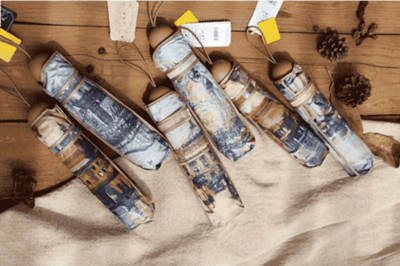 Why offer dye sublimation umbrellas as promotional items?
These specific umbrellas can be designed to match, perfect for giving as a matching set to your customers.
With any design and Pantone color of your choice available to print these items have huge branding surface areas and potential.
Make your umbrella and bag that favorite item people like to re-use.
Brand exposure & awareness. Umbrellas, in general, are eye-catching, but make your umbrella and bag vibrant and unmissable, your brand will always always be in the know by others. Matched with a great design, people will always recall your brand and be aware of what amazing gifts it offers.
Video of Dye sublimation Umbrella process
For more information about how dye sublimation works and how to go about designing your own, then feel free to contact us at Huifeng today.
If you really like the products from the blog, then please contact us(info@hfumbrella.com), and we will be happy to assist.