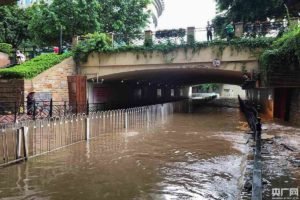 Guangzhou, heavy rainstorms occurred for 21 hours in a row. Locally heavy rains caused flooding and guilt in many places, which seriously affected traffic travel. The Guangzhou City Department of Transportation rolled out flooding information. As of 17:00 on the 8th, there were already 34 flooding and some traffic was cut off.
Pupils could not return home because they did not bring rain gear. After receiving a school emergency request, Huifeng umbrella decided to donated umbrellas to students.
The warehousing department quickly organized the goods after receiving orders from the company's leaders and took the umbrellas to the hands of the children in the community.
We are so happy when seeing the smile on the kid's face.