Custom Umbrellas for All Weather: Create Your Perfect Look
Do you want to market your business in a novel way while avoiding the rain? Custom umbrellas are your best option! An innovative, entertaining approach to promote your business or personal flair is by creating your own unique umbrella.
How do you begin, though? We'll walk you through every step of creating your own unique umbrellas in this post, from picking the ideal materials and sizes to including specialized features that make them truly one-of-a-kind. Grab a coffee, and prepare to stand out in any weather with your very own customized umbrella!
Stand Out with Personalized Umbrellas: The Ideal Choice for Your Brand Promotion
When it comes to promoting your brand, you want to stand out from the crowd. Personalized umbrellas are a great way to do just that! Not only do they provide practical value, but they also allow you to showcase your logo or design in a unique and eye-catching way.
Think about it – how often have you seen someone walking down the street with a personalized umbrella? Probably not very often. This means that by designing your own custom umbrella, you're automatically setting yourself apart from other brands and making an impression on potential customers.
Custom umbrellas are also versatile promotional items. They can be given away as gifts at trade shows or events, used as employee incentives or even sold as merchandise for your brand. The possibilities are endless!
Plus, when people use your personalized umbrella in public spaces like parks or sidewalks, they become walking billboards for your brand – all while staying dry during rainy weather. So why settle for boring plain umbrellas when you can create something truly unique that represents your brand?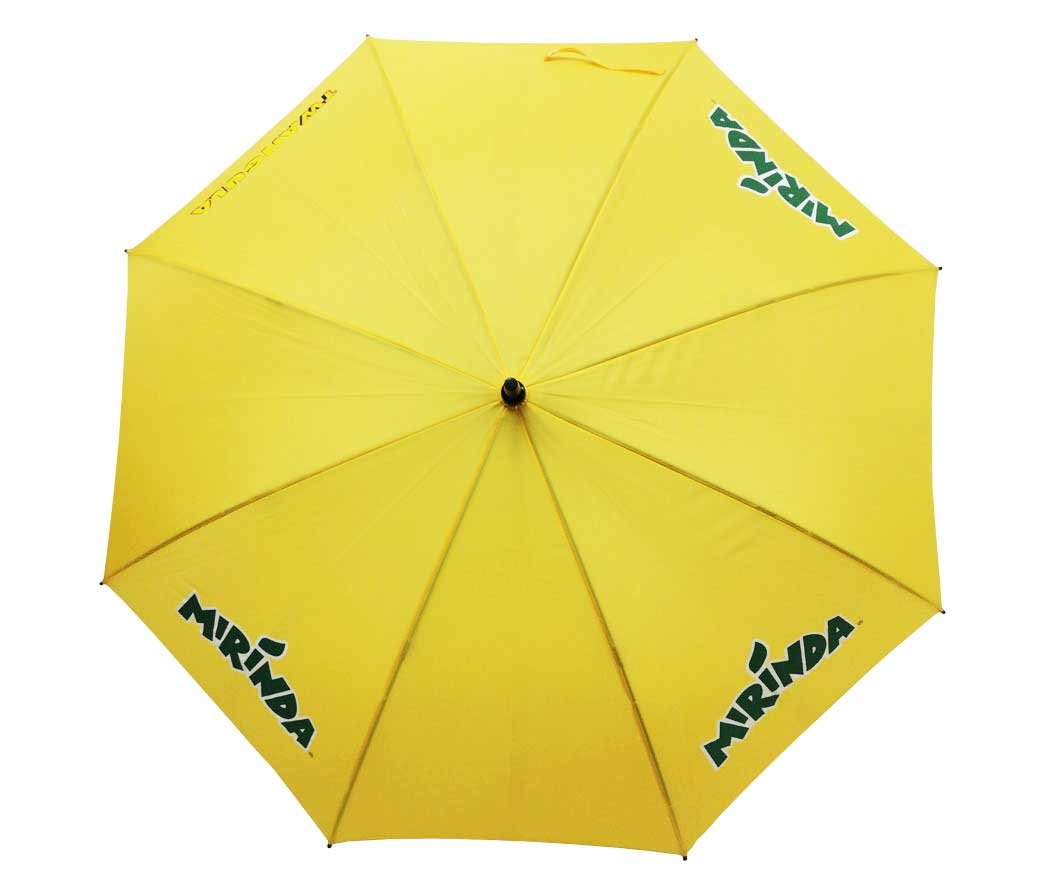 Choosing the Perfect Custom Umbrellas for Your Marketing Strategy
The strategic selection of customized umbrellas is of paramount importance in the formulation and execution of a successful marketing strategy. Whether you are seeking to enhance your brand's presence at an outdoor event or captivate your target audience at a trade exhibition, these versatile and practical objects offer a multitude of applications that can yield substantial benefits.
Thus, it is imperative that when determining which custom umbrellas to employ, one carefully contemplates the dimensions, hues, and patterns that will best align with their desired promotional objectives.
You want your branded umbrella to be noticeable while still being useful and appealing to potential clients or customers. Additionally, you might want to consider including your logo or other branding components in the design for maximum impact.
There are many possibilities available when it comes to selecting the ideal custom umbrellas for your marketing requirements, whether you're searching for something discreet or bright and eye-catching. So why not get this potent advertising instrument right now? Your company (and your clients) will be grateful to you!
Design is key when it comes to custom umbrellas.
When making customized umbrellas, it's important to pay close attention to the design. It's their unique selling point over generic umbrellas. Your umbrella's aesthetic choice should attract notice and serve as a marketing tool.
Color choice should be taken into account when creating a custom umbrella design. People are naturally drawn to vibrant colors, but it's important not to overwhelm them with too many alternatives. Remember that sometimes the simplest solutions are the best ones.
Custom umbrella designs also need to think about where to put any text or trademarks on the canopy. Make sure your logo or message is shown in a clear and noticeable location without being too dominant.
Incorporate one-of-a-kind elements into your design, such as LED lights for usage in the dark or reflective strips for added safety. You can make your bespoke umbrella stand out and offer more value to customers by using the following characteristics.
Any marketing effort can benefit from a custom-made umbrella, as they are both stylish and functional in wet weather. Spend some time coming up with original concepts that fit your business, and then get them printed by experts.
Consider the Material of Your Umbrella
One of the most important aspects of creating a one-of-a-kind umbrella is the fabric used. The quality and appearance of your umbrella will be affected by the material used to make it.
Polyester is often used in umbrellas. This material lasts, doesn't get wet, and is simple to print on. It's easy to personalize because of its many color and texture options.
Nylon is another possibility because it is not only water-resistant but also lightweight and flexible. Nylon is typically more affordable as well.
Sustainable textiles like bamboo and organic cotton are used to create umbrellas that are a better choice for the environment.
In the end, it's up to you and your needs to decide what kind of material is best for your company. An umbrella that looks fantastic and holds up over time can be made by carefully considering all possibilities before making a decision.
Decide on a Shape and Size
When making a unique umbrella, size and shape are two crucial factors to think about. Your umbrella's size must take into account your intended use, target demographic, and available funds.
For example, a tiny umbrella would be the best option if you need something that can be stashed away in a bag. However, a larger size may be preferable if you desire complete protection from the elements, whether it be rain or sunlight.
The look of your personalized umbrellas is still another consideration. Do you prefer rounded or straight corners? Which is a square or a rectangle?
Custom umbrellas that truly reflect your unique style can be made with some forward planning and the help of a talented designer who gets your idea.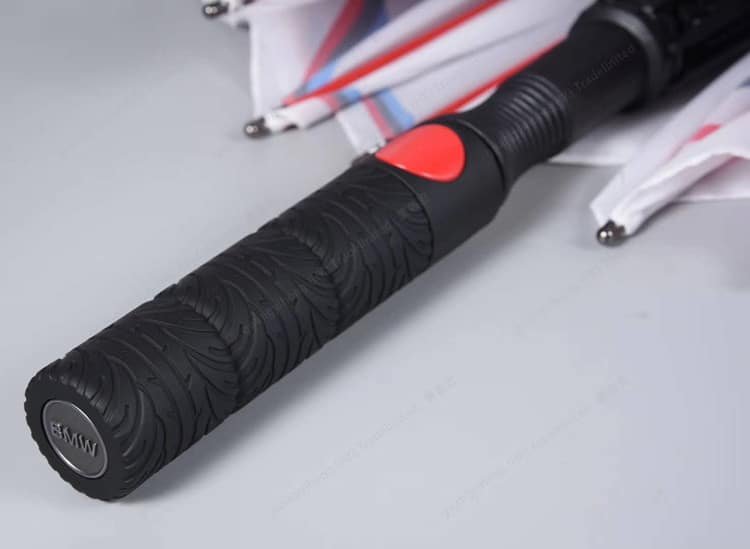 Think About the Handle
You should give some thought to the handle that will go with your bespoke umbrella. The right handle may enhance the aesthetics of your design while also improving its usability and the user's experience.
When customizing an umbrella, you can pick from several different handle options. The conventional J-shaped handle is a favorite because it has a timeless appeal and is easy to hold. The hook handle is an alternative that stands out due to its distinctive style and convenient hanging capabilities when not in use.
There are ergonomically optimized handles available for individuals who prefer them. Rubberized grips or padded foam in the handle can assist keep your hands from getting tired after prolonged use.
You should also think about the handle material while creating your personalized umbrella. While the natural feel of wood or bamboo may appeal to some, the resilience and lifespan of plastic or metal may appeal to others.
The best handle for your project is the one you enjoy using and that you feel completes the design. Don't rush into anything; instead, think carefully about your choices.
Look into Custom Printing Services
Custom printing services are a crucial component in the design process for personalized umbrellas. The fabric of the umbrella can be customized to feature your logo or design.
Numerous options exist for printing on customized umbrellas. Screen printing is another possibility; this technique entails applying ink to fabric by forcing it through a stencil. Digital printing, which makes use of a specialized printer to apply graphics directly to the material, is another alternative.
Finding a reliable and skilled custom printing business that can deliver on your expectations is crucial. Before hiring someone, make sure you read evaluations and inspect examples of their prior work.
Some printing methods may not be able to accurately reproduce specific colors, therefore it's crucial to think about the color options accessible with each printing process.
When it comes to creating an umbrella design that stands out from the crowd, having it professionally printed by a reputable company can make all the difference.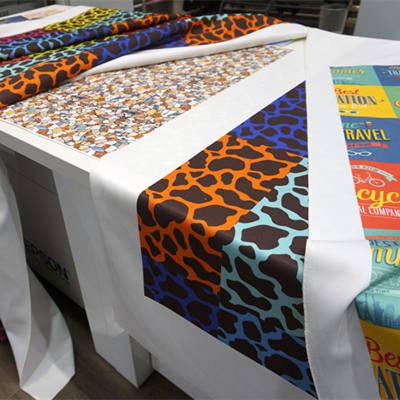 Choose the Right Fabrics for Your Design
The efficacy and efficacy of one's bespoke canopy weapon are intricately linked to the tactful selection of an appropriate textile. A diverse range of features, such as ruggedness, resistance to aqueous elements, and safeguarding against UV rays, may all be leveraged through judicious selection among available materials.
Polyester, a versatile fabric with a high degree of malleability and low cost, is commonly employed in the production of customized umbrellas. Its inherent colorfastness renders it ideal for detailed or strikingly hued designs, which have the potential to make an indelible impact on prospective clients.
Alternatively, nylon can serve as a dependable and robust choice, particularly given its propensity for waterproofing and ability to provide ample shelter from even the most torrential of rainfalls. Lightweight yet sturdy, this material is a great option for those seeking frequent use and long-lasting performance.
Fabrics like silk and satin can give an item an upscale appearance and feel. While polyester and nylon are more weather-resistant, these materials can offer your umbrella a more refined appearance.
Recycled PET materials derived from plastic bottles are one such eco-friendly alternative if you value environmental preservation. You can market your company in an eco-friendly way by opting for some of these sustainable options.
Your needs and preferences will determine the type of fabric that best suits you. You may have confidence in the quality and effectiveness of your custom umbrella in any climate by giving careful consideration to elements like longevity and design.
Consider Adding Features
You can make your customized umbrella stand out and serve a variety of purposes by including unique details. Vents are often included on umbrellas so that wind can pass through them instead of flipping them inside out. This function may prove especially helpful in windy environments or during severe weather.
Collapsibility is another design element that can serve to improve both form and function. As they take up very little room when collapsed, collapsible umbrellas are ideal for use while traveling.
Sunglasses with a UV coating are a great choice for individuals who want an extra layer of defense from the sun. It prevents the sun's ultraviolet (UV) rays from permeating the fabric, offering an extra layer of defense against sunburn and premature skin aging.
If you need to be seen at night or in poor light, reflecting materials are a good idea to have. This can give your bespoke umbrella a stylish flair while also helping to keep you safe.
If you build your own bespoke umbrella with these details in mind, you'll have something that's not just attractive but also practical.
Conclusion:
Everything you needed to know about making your own unique umbrellas is right here. Using these guidelines, you can design a one-of-a-kind promotional product that will help your company stand out from the crowd. When conceptualizing your product, don't forget to include in its construction, dimensions, grip, printing options, fabric, and other aspects. If you put in the time and effort, you may make an umbrella that is both functional and aesthetically pleasing as a means of advertising your company. Now is the time to begin creating your own umbrella!
If you are looking for a custom umbrella manufacturer for your upcoming project you are welcome to contact us anytime. We have worked with over 10 thousand global brands and have clients all over the world. Send us a message and one of our custom umbrella manufacturers will contact you shortly.