As rain is a common incident in Ireland, you don't want to miss umbrellas when you go outside. Corporate businesses can offer umbrellas as a gift to protect people from the rain. Moreover, umbrellas are a great marketing tool to promote brand existence.
Therefore, there are many umbrella companies in Ireland. But it is never easy to find a company if you don't know how to buy a bulk umbrella. There are several factors to consider before choosing an umbrella manufacturer in Ireland.
That's why we made this buying guide for the Ireland Umbrella Market. We hope this guide will help to find a good umbrella manufacturer in China, and you will be able to learn everything that you need to consider before buying umbrellas.
Market Overview of the Irelan Umbrella Market
The Climate and Weather Patterns in Ireland
The weather and environment of Ireland are major factors in the growth of the umbrella industry. Rainfall is common throughout the year, especially in the western parts of the country. Due to the pleasant and wet climate, umbrellas are a must-have item for many. Therefore, Ireland is an important market for umbrella producers and sellers due to the country's significant demand for the product.
The Market Size and Potential Growth Prospects
The market size of Ireland's umbrella market is approximately over 25 million Euros. The environment in Ireland is very unpredictable. In addition, people are more fashion concern nowadays. As a result, more people are using stylish umbrellas these days. And the market is growing day by day.
The Seasonal Demand for Umbrellas
Rain is an extremely common phenomenon in Ireland. People see a heavy downfall in December and January. On the other hand, April is the driest month. As rain is very common in the winter and spring, umbrellas are daily accessories.
Local Preferences and Consumer Behavior
Irish consumers choose umbrellas that are both fashionable and sturdy enough to survive the local climate.
Sustainable and environmentally friendly umbrellas are also becoming increasingly popular. Umbrellas that use sustainable materials and have a small ecological footprint command a higher price from consumers. Umbrellas are often purchased in-store, but sales made online are rather uncommon.
Competitive Landscape
Key Players in the Umbrella Market in Ireland
Many big umbrella companies are operating in Ireland. Here are some of the top players in the umbrella industry in Ireland:
Hfumbrella: Hfumbrella is China's leading umbrella manufacturer and distributor. They have several different kinds of umbrellas available, such as golf umbrellas, folding umbrellas, and more. Hfumbrella has a strong presence in the Ireland umbrella market with many clients nationwide.
Fulton Umbrella Company: The Fulton Umbrella Company was founded in 1956 and is headquartered in the United Kingdom. They have a variety of high-quality umbrellas available, from golf umbrellas to transparent models and beyond.
Senz°: Senz° is a Dutch company that makes high-quality raincoats and umbrellas.  You can buy Umbrellas from Senz°  online or through any of a number of Irish merchants.
Totes: Tote is an American brand that began in 1924 as an umbrella manufacturer. You can buy their umbrellas from the online market.
Options for Products and Personalization.
Market Share Analysis
Imports of umbrellas into Ireland rose by 38% in 2021 compared to 2020. From 2012 to 2021, the total amount of umbrellas imported increased by an average of 5.5% per year. Imports are expected to rise in the near future despite obvious shifts in the trend pattern.  There was a 140% rise in imports in 2018 compared to the previous year, reaching a peak of $22 million. Umbrella imports, on the other hand, slowed to a crawl between 2019 and 2021. (Source: Indexbox)
In terms of the company, there are many key players and most of them are foreign companies.
Product Offerings and Customization Options
Ireland is home to numerous well-known umbrella manufacturers who have a wide selection of styles to meet consumer demand. Umbrellas come in various styles and materials, but some of the most popular are conventional, fashion, golf, and transparent types. For example, some manufacturers even let you put your company's name or sign on your umbrella.
Pricing Strategies and Trends
The cost of an umbrella in Ireland varies based on its brand, model, and quality. However, in order to attract clients, several brands offer low prices. Sustainable and eco-friendly umbrellas are becoming increasingly popular, and their increased demand may lead to higher prices.
Distribution Channels
Irish umbrella brands sell their products online, offline, and in specialty stores. Many companies now sell their products online using e-commerce platforms like Amazon and their own company websites. Umbrellas are still primarily offered offline through a wide variety of storefronts and niche sellers.
Marketing and Branding Strategies
Ireland's umbrella brands distinguish themselves from the competition through a variety of advertising and branding initiatives.
Content marketing, social media marketing, alliances with influential people, and partnerships with other companies are popular methods these days. There's also branding, which involves making your product stand out from the crowd with a unique logo, colors, and overall design.
Consumer Analysis
Consumer Demographics
Everyone from young adults to elders can find something they like in Ireland's umbrella market. However, the majority of users are adults (18-65) who are active travelers, commuters, or outdoor enthusiasts. Umbrellas are more of a luxury than a necessity for many people. Thus, their affordability is a factor.
Consumer Preferences and Purchasing Behavior
Lightweight, compact, and convenient umbrellas are most popular with Irish consumers. Umbrellas that open automatically and can withstand high winds are also becoming increasingly popular.
People usually buy umbrellas when it's raining or when they move to places where the weather is unpredictable.
The vast majority of consumers prefer to buy umbrellas at brick-and-mortar stores, while online purchase is popular among bulk umbrella consumers like corporate clients.
Factors Influencing Purchase Decisions
Quality, durability, functionality, and pricing are all important to consumers when purchasing. Umbrellas that can survive severe weather and are of great quality are popular among consumers. Customers will pay more for high-quality umbrellas that serve their specific needs.
Emerging Consumer Trends and Demands
Sustainable and environmentally friendly products are becoming increasingly popular in Ireland's umbrella market. These days, buyers want to minimize their impact on the planet. Thus eco-friendly goods are in high demand.
Therefore, there has been a growth in interest in eco-friendly umbrellas produced. Sustainable umbrellas that can be used again are in high demand, as consumers aim to minimize their environmental impact.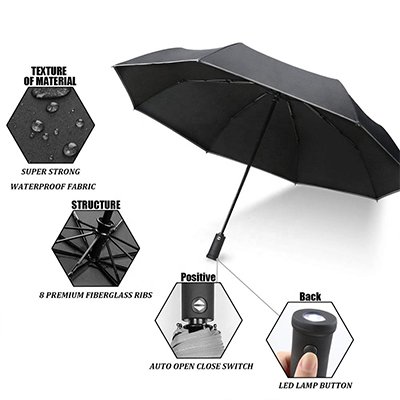 Manufacturing and Supply Chain
Overview of Umbrella Manufacturing and Supply Chain in Ireland
The umbrella manufacturing industry in Ireland is relatively small and is dominated by international companies. But a few local companies use modern technology and machinery to make high-quality umbrellas. The majority of the components used to make umbrellas come from outside, specifically in China.
Identification of Umbrella Manufacturers and Suppliers in Ireland
HF Umbrella is a leading umbrella manufacturer in Ireland. They make all kinds of umbrellas, from golf umbrellas to folding umbrellas to straight umbrellas. A few additional smaller-scale local manufacturers besides HF Umbrella also produce umbrellas. Several international umbrella brands are also present in the Irish market, including Fulton, Totes, and Senz.
Production Capacity, Capabilities, and Product Offerings
Umbrella factories in Ireland range in size and specialization, each with unique production capacities and skills. For example, HF Umbrella has a huge production capacity and worked with over 10 thousand brands all over the world. Umbrella factories in Ireland produce golf, beach, and promotional umbrellas, among other varieties.
Quality Control and Compliance with Regulations
Top umbrella companies employ rigorous quality checks in the production process. They manufacture high-quality umbrellas that can survive severe weather using cutting-edge technologies. For example, Hfumbrella has a dedicated team that checks the umbrella in various steps including before making the final shipment. Top manufacturers meet the industry standard certifications. For example, Hfumbrella has passed the UV801 Test.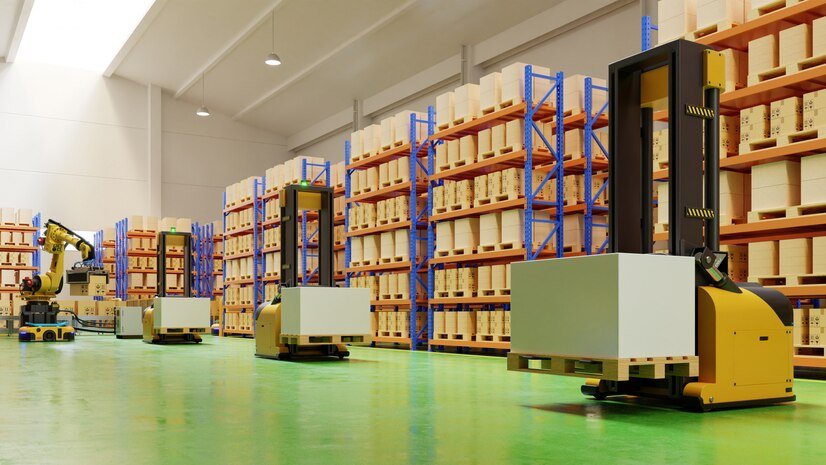 Market Opportunities and Challenges
Growth Prospects and potential opportunities in the Irish umbrella market
There is a lot of room for development and expansion in the Irish umbrella market. The growing market for sustainable and environmentally friendly products is one such opening. There is a rising demand for eco-friendly goods because people are becoming more aware of the environmental impact of their choices. Producing and supplying companies that offer environmentally friendly alternatives may gain a competitive edge.
Expanding customization options is another area of growth for the Irish umbrella industry. Manufacturers who can separate themselves from the competition by providing customization options may be able to increase their share of the market as consumers seek unique and individualized items.
Market Challenges and Barriers to Entry
There are possibilities in the Irish umbrella market but also obstacles. Domestic and foreign competitor is a significant obstacle. This level of rivalry might make it tough for new competitors to break into an established market.
Another difficulty is the influence of external factors, such as weather patterns, on the need for umbrellas. Irish weather is notoriously difficult to predict, making it difficult for businesses to plan output.
SWOT analysis
Umbrella production and distribution in Ireland offers prospects and dangers to businesses involved in the sector. One of the market's strengths is that it has long-standing players with well-known brands and loyal customer groups.
The umbrella market in Ireland is competitive, which might limit chances for growth for local companies. Manufacturers in Ireland face difficulties in inventory management and production planning as a result of the country's fickle weather.
Since outdoor recreation and tourism are on the rise in Ireland, there are chances for manufacturers to attract new customers. Opportunities for distinctiveness and competitive advantage might arise from new supplies and designs.
However, manufacturers still face formidable threats from new market entrants and the sector's established competitors.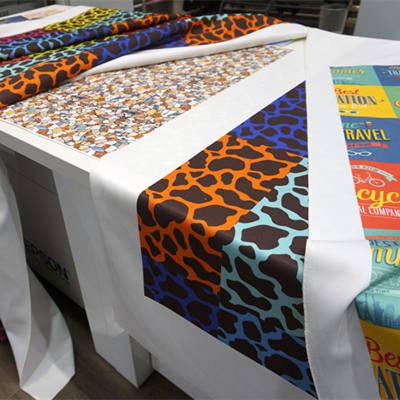 Regulatory Requirements
Relevant regulations, standards, and certifications for umbrellas in Ireland
Umbrellas are considered personal protection equipment (PPE) in Ireland. All personal protective equipment (PPE), including umbrellas, must comply with the Personal Protective Equipment Regulations of 2018.
Compliance requirements for safety, quality, and environmental sustainability
Irish umbrella manufacturers and distributors are held to stringent quality and safety regulations to guarantee the reliability and durability of their wares. The rising demand for sustainable products has also heightened the need to adhere to environmental sustainability rules.
Impact of Regulations on the umbrella market and potential implications for Businesses
It can be very expensive for small and medium-sized businesses to comply with regulations. However, following standards and gaining required certifications can boost brand reputation and consumer trust. If a business doesn't follow the rules, it could face fines and other legal problems, which could hurt its image.
Forecast of the umbrella market in Ireland
Key factors expected to drive market growth or impact market dynamics
Demand for umbrellas is on the rise as a result of the unpredictable Irish climate.
A growing consumer consciousness and market for environmentally friendly products.
Increases in both outdoor recreation and tourism.
Opportunities for future growth and strategies for market entry or expansion
Increasing the variety of eco-friendly and long-lasting products available.
Spending money on R&D helps produce cutting-edge products.
Increasing their customer base by entering the online industry.
Working together with well-known businesses to raise visibility and expand customer base.
Wrapping Up
The Irish umbrella industry offers growth prospects for enterprises that can handle a small but competitive market, changeable weather, and regulatory constraints.
Offering safe, high-quality products that don't harm the environment is crucial for any company looking to break into or grow into the market. Materials, designs, and customization options that stand out can give businesses an advantage. Using Internet marketing and distribution platforms and strategic alliances with existing market players, can help businesses reach clients and grow.
Umbrella is a top umbrella manufctuerer in Ireland. If you are looking for a reliable umbrella manufacturer please send us a message. Our umbrella experts will be in touch with you shortly.