People with plans never let unexpected weather conditions affect plans to go out. You need different umbrellas for going out or being outdoors. An umbrella is designed to protect you from getting wet in the rain and from harsh winds.
We have recommended below a few umbrellas suitable for the promotion for you to choose from. The features and details of the commodity about the following umbrellas are supplied to help you buy an umbrella.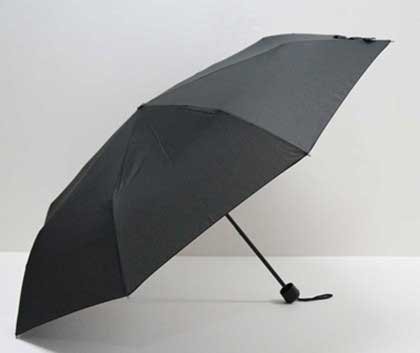 When you decide to away from home, maybe you will think about which umbrella should you take with you. This umbrella is quite suitable for you.
When closed, the umbrella measures 26cm long. Only 291g, it's compact and light enough for you. You can pack it into your bag. luggage, travel bag easily.
With an arc size of 42 inches, it can provide coverage for one or two people.
Made of the metal-reinforced frame, it's sturdy enough to keep the shape when it rains.
A manual-open button makes the umbrella can be opened by hand safely.
2.Premium Compact Travel Umbrella with Auto Open Close. 10 Rib Pongee Canopy with Inversion Protection
Specifically designed for travel, compact, and durable enough, the Premium Compact Travel Umbrella with Auto Open Close is an excellent choice for travel.
This umbrella is supported by 10 ribs which are rustproof steel with fiberglass. Even in extreme conditions, it still can provide reliable service. It is not to be underestimated.
The canopy is made of pongee fabric with a black coating that means you can hold it on both sunny and rainy days. With an automatic button, the umbrella is opened easily to make sure convenience and ease.
3.Advertising windproof promotional custom golf umbrella
Golf umbrella not actually used for the golf courses. But also for all kinds of events including advertising for clubs or company, candidate elections, carnival, and promotion.
With a competitive price, this promotional custom golf umbrella is perfect for advertising. Although the price is low, the quality of the umbrellas does not compromise. The solid frame made of fiberglass still works even in the bad weather conditions and keep you dry. With a 27inch canopy, this umbrella is big enough to provide protection for you from rain.
Logos can be imprinted on the canopy. The color and logo of the canopy all can be customized. Once people see the logo on this umbrella, it can remind people of your company and deepen their impression of your company.
If you miss this opportunity and don't invest in it, you will regret it.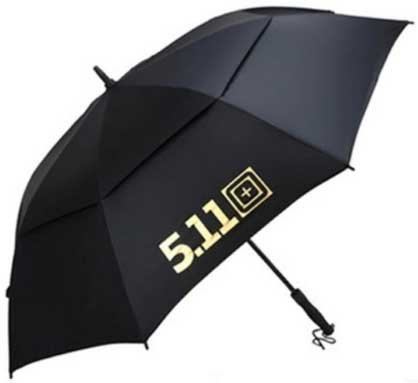 4.High-Quality huifeng Advertising Promotional Umbrella
When playing golf games, you are likely to experience harsh winds. To avoid weather elements while enjoying golf at the same time, it's essential to have a quality umbrella that can protect you. This one from huifeng designed with specially coated waterproof fabric, which adds the ability of protection from the rain. The black EVA handle gives you an excellent feel to ensure you are comfortable carrying it around for a long time when rains. It measures 27 inches so you can be protected well in wet weather.
With an automatic button on the handle, you have the umbrella open in seconds with ease. The frame of this umbrella is made from black-coated shaft and ribs. Customized designs, printing ways, and colors are welcome.
5.54 Inch Classic Promotional Golf Large Umbrella
Trying to be classy in the rain too? This classic British Gentleman Style large umbrella will make you more elegant when standing in the rainy days. With an aluminum frame, this one is windproof and lightweight. In meantime the umbrella with an auto-open function, the umbrella will be opened by press the button without a second, which helps that there will be no delay to your comfort.
Supported by the solid shaft and 8 durable ribs,  the umbrella stand firm in heavy rain and strong wind.  27 Inch sized umbrella canopy is large enough to provide full protection for two people from any weather condition.
Coolest, you can print your company logo or slogan on the large umbrella choose the color as your need. Turning the umbrellas into a moving advertisement. It is a good way to promote your business.
6.Promotional Golf Umbrella with Different logo Printing Design
Designed to protect you from weather conditions, this umbrella is available in 27 inches or 30 inches size. It is perfect for golf and daily use.
The canopy is made of water-resistant fabric to ensure not even a drop reaches you when it rains. The canopy is supported by durable material made from fiberglass and metal.
With an automatic open function, the umbrella can be opened quickly in one second and provide a shield.
Especially, the logo and color, design can be customized. With this umbrella, you do not have to worry about being caught up in the rain as you enjoy playing golf.
7.Promotional Golf Umbrella with Different logo Printing Design
Normal golf umbrella can't meet your needs? Why not make your own customs golf umbrella? This golf umbrella is available in different logo printing designs.
When closed, this umbrella is large and the size can be customized as your need.
Reinforced fiberglass has been used for the ribs, the umbrella is sturdy enough without a doubt.
An EVA handle and auto-open button adds to the quality of this umbrella. Customized designs, printing ways, and colors are welcomed
8.Promotional Sport umbrellas,27 Inch, fiber Glass shaft, windproof strong umbrella
Specifically designed for sport, golf umbrella, this umbrella is a top choice for golf and other sports, travel yet sturdy umbrella.
With an 8 rib construction, this umbrella carries well in bad weather conditions. Not only are there 8 ribs, but they are also made of fiberglass which adds the ability of windproof.
The canopy designed with double layers. The handle is made of EVA material with an auto button on it to ensure comfort and ease while using it.
9.Custom Printed Hotel Umbrella For Promotional Gifts
This umbrella is suitable for the promotion of unique hotel properties, guest room amenities, conference venues, tourism operators and hospitality establishments, visitor amenities, concierge Umbrellas, guest loyalty gifts, conference gifts, special-event souvenirs, and resale souvenirs.
Made from high grades of materials, the umbrellas are available in a variety of colors and sizes. Clients can be protected from monsoons and scintillating rays of the sun by using our specially designed wooden umbrellas. With the market-leading rates,these umbrellas are perfectly stitched using highly durable threads.
This is a custom printed hotel umbrella with an arc size of 46″ of canopy features auto push-button opening, genuine wood shaft, traditional curved wood handle, and real wooden tips. High-density water repellent canopy, printable tie-band with velcro closure.
10.Commercial Outdoor Umbrellas
The nature of the use of commercial outdoor umbrellas requires that they must be strong, windproof, and waterproof in order to provide shade and keep the clients away from rain and harsh winds in commercial spaces. Huifeng supply a wide variety of commercial outdoor umbrellas with your brand's logo on them.
When your customers need to increase their business visibility or upgrade their outdoor commercial space, your brand can come in handy with commercial outdoor umbrellas. Your business and all that it stands for will be out for everyone to see so it's an essential marketing tool.
Businesses can also use this umbrella to revamp the beauty of their outdoor spaces. They can be used at sporting events, trade shipments, and conferences to provide comfort and showcase your brand message.
Want to know more about our umbrellas?  Please click hfumbrell.com or contact us now.