Description
This 7ft beach umbrella is one of our most classic products. The umbrella surface can be customized with various patterns, and there is no MOQ.
The main features are as follows:
First, it's 100% UV protection. Our 7ft beach umbrellas are made of 160D Oxford polyester fibre. It can provide you with up to UPF 50+ protection to prevent harmful radiation in summer. The adjustable tilt angle protects against the scorching sun to the greatest extent.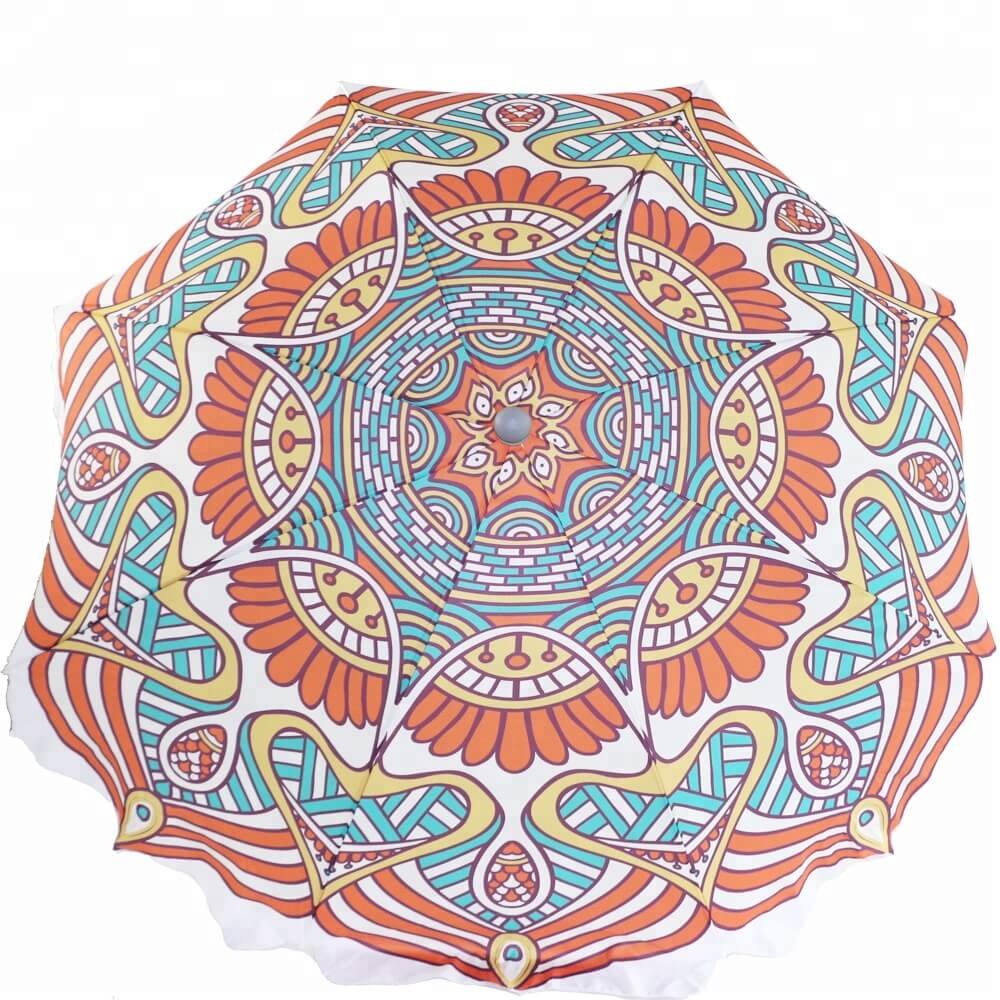 Second, Storage bag and bag. There is a convenient storage bag on the bottom side of the beach umbrella for storing sunglasses, sunscreen, etc.
The convenient supporting bag makes this portable beach umbrella easier to carry and store for future use.
Third, Strong and stable frame. The 7ft beach umbrella is a fibreglass frame. And the surface is coated with white powder to prevent rust.
The telescopic steel pipe pole with a diameter of 1.1 inches and 8 fibreglass ribs make this large umbrella more sturdy and stable.
Fourth, Design of ventilation holes and tilting device. The parasol can be ventilated to circulate air and make the parasol more stable,
thereby enhancing wind resistance. The tilt mechanism allows you to adjust its canopy easily and quickly so that you can enjoy sun shading this 7-foot-long ultraviolet beach umbrella at an angle.
Fifth, Telescopic steel rod and sand anchor. high-quality steel rod and the surface is coated with a white anti-rust coating.
The telescopic steel rod comes with a carrying bag, which is easy to fold and carry. The rod has a built-in sand anchor at the bottom of the sand rod.
There is a convenient handle in the middle of the sand bar to help you insert the umbrella into the sand.
Welcome to print your pattern on the 7ft beach umbrella. On the beach, your product must be popular.