Generally, promotional umbrellas, as the term implies, are arguably the best and effective branding tool used by most industries and companies. Although promotional umbrellas help these companies in achieving the branding awareness they seek, it is more effective in some than others. We have researched and studied the impacts of promotional umbrellas on various companies and discovered how they effectively function in creating branding awareness when used as a giveaway item. The companies and industries that benefit the most from using giveaway umbrellas as a branding tool include the following:
Transport Industry
Computer Industry
Real estate And Property Industry
Hospitality Industry
Pharmaceutical Industry
Health Care Industry
Finance and Insurance Industry
Education Industry
Sporting events
In conclusion
The list of industries shows an explanatory illustration of how effective custom printed umbrellas are in the branding of your business. Hence, irrespective of your industry, custom printed umbrellas will provide you with the branding awareness you seek. Meanwhile, to benefit more from the branding benefits of using promotional umbrellas as giveaway items, you will need to consider a few factors.
These factors include your target audiences, industry, and brand. It may, however, be challenging to choose the best promotional umbrellas suitable for branding by merely considering these factors. You will, however, be free of such challenging tasks that may turn out bad if you work with the Huifeng umbrella manufacturer. We will work you through these factors and help you choose the perfect style and customization to achieve branding purposes.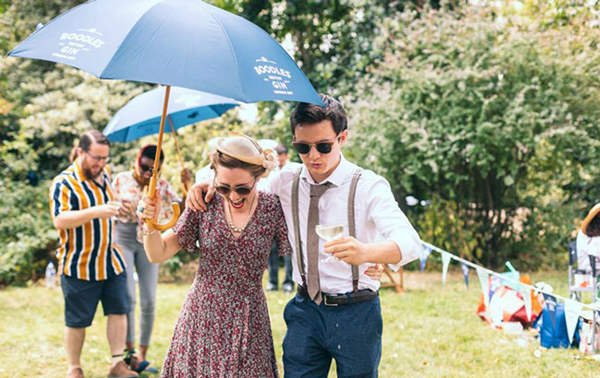 Brolly good show! Chester racegoers brave the wet weather on Ladies Day with daringly short hemlines and pastel colors