How much do you care about environmental sustainability? Does your conscience get pricked at the thought of the noxious waste lying at the bottom of the ocean, waiting to steal generations' health to come? If you're looking to leave your mark on the world through eco-friendly products, then eco-friendly umbrellas are the way to go. We have curated a list of the top 18 eco-friendly umbrellas that will inspire you this year. Possibly, they will give you an idea of how to style yours when you're ready.
The Spiro Eco-friendly Umbrella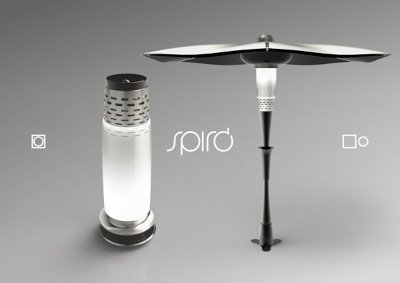 Get A Free Sample Now!
The Spiro umbrella, deriving its name from the term 'respiration,' is a smoke absorbing umbrella. This umbrella has a filter that purifies the air and protects others from cigarette fumes while performing its original function of protecting you from nature's angst.
Designed by Csaba Kalman, this umbrella uses a carbon filter and is made from recycled cigarette butts, which is, in turn, made from cellulose acetate. An estimated 1.69 billion pounds of cellulose acetate find their way to waste landfills. With this umbrella so brilliantly recycled from it, you save the planet and those around you.
The Bamboo Brelli Eco-Friendly Umbrella
Get A Free Sample Now!
You can already guess what this is all about from the name. The Bamboo Brelli umbrella has a frame made from bamboo, a source that doesn't have to put up with immediate depletion. Now here's what is interesting, it is the world's first biodegradable umbrella!
Made at a Thailand workshop, it has a lifespan of 5 years and protects from UV rays. The small and medium sizes are made explicitly for speeds at 40mph and large sizes for 25mph. One thing is guaranteed; this fan-shaped, eco-friendly umbrella would make users look chic and keep them safe from the elements.
Kam Leang's Recyclable PET Umbrella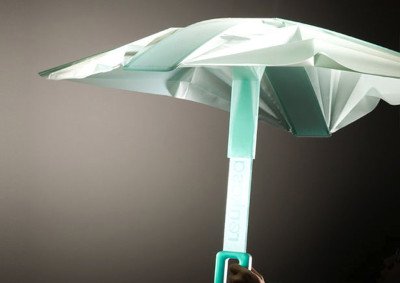 Get A Free Sample Now!
This eco-friendly umbrella uses a PET design material. How does this work? Leang discovered PET plastic was Tokyo's most recycled material, and he made an umbrella out of it. What makes this stand out is that the umbrella components can be restructured, pieced apart, and used to make another one. It also boasts of a flat, packing design that reduces storage space and transportation costs. To solve the landfill problem, Leang also designed a way for the umbrella to be used on a rent basis. Awesome, right?
The Ice Cycle Eco-Friendly Umbrella
Get A Free Sample Now!
This Umbrella is quite quirky, but the concept is interesting. According to designer Jiang Qian, the umbrella has a metal frame and uses ice as its fabric. The 'cycle's' point is to have the ice melt into water as soon as it gets too hot. We are unsure how effective it is, but Eskimos must have a good time using it.
The Sandra Correia Cork Eco-Friendly Umbrella
Get A Free Sample Now!
This umbrella is made from cork and cotton and hinged on a metal framework. The Sandra Correia Cork Umbrella also boasts of a wooden handle that gives a firm grip. Eco-friendly and stylish, these umbrellas would make a statement on your outfit even on rainy days.
The Ginkgo Eco-friendly Umbrella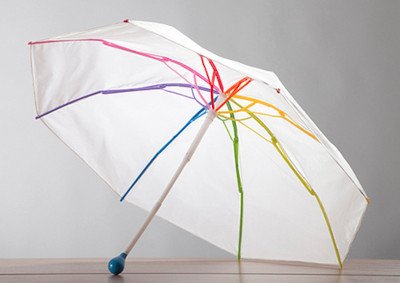 Get A Free Sample Now!
This umbrella has recyclable components. Meaning, it never really dies. Made from Polypropylene, it differs from other eco-friendly umbrellas because its production steps are slashed by 80%, making it a total green effort.
German Box EcoBrella
Get A Free Sample Now!
This eco-friendly Umbrella makes use of recycled plastic as a covering material, in combination with a bamboo handle. It is windproof, and also has an automatic open and close function, all with the help of a button.
Totes Eco-Friendly Umbrella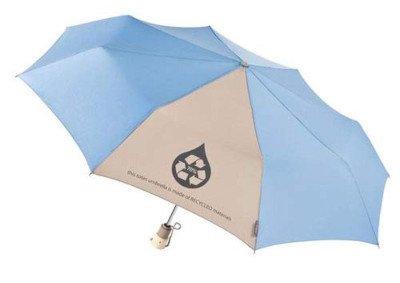 Get A Free Sample Now!
Much like the Kam Leang, this umbrella comprises PET bottles, supported by a frame made of recycled aluminum and steel. It is available in a different array of colors and stands out with the 'recyclable sign.' We recommend using the leafy green to wear your solidarity to environmental conservation, proudly, like a badge!
The Coby Eco-Friendly Umbrella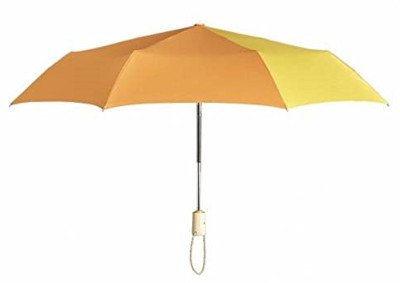 Get A Free Sample Now!
Have you got $29.95? Then you are in for a treat with this umbrella. It is similar to the Totes umbrella, except that in this case, it has many fun colors and different patterns. It is made from PET bottles, has a wooden handle, recycled metal frame, and gets a hemp strap along with it. This umbrella helps users stand out cheerily on a gloomy rainy day with these lovelies!
Monsoon Vermont Eco-Friendly Umbrella
Get A Free Sample Now!
These umbrellas are artistic and functional. Crafted on Indonesia's streets and subsequently providing jobs to thousands of people. This umbrella has handles made from native Indonesian wood. It is sewn in beautiful motifs from recyclable plastic fetched from the streets and clogged water lines. Every inch is painstakingly stitched together, and the result is beyond beautiful.
Terra Folding Umbrella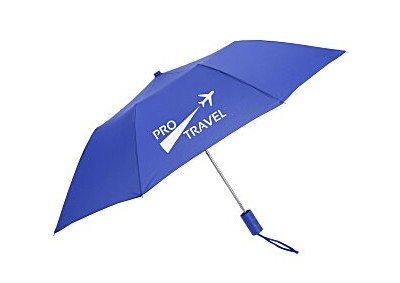 Get A Free Sample Now!
The Terra Umbrella company divested into making Ecofriendly umbrella lines, and they came up with something sustainable. Each part of the umbrellas comes from purely recycled parts including recycled PET pongee, and a handle from recycled plastic.
Weatherman Collapsible Eco-friendly Umbrella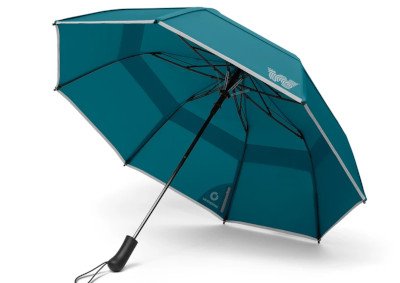 Get A Free Sample Now!
This umbrella is designed with a meteorologist's touch. It can hold off winds at 55mph. As a huge plus, it has a Bluetooth technology to ensure you don't randomly forget the umbrella somewhere. It comes in about eight colors, and its packaging is free of plastic.
London Undercover Telescopic Umbrella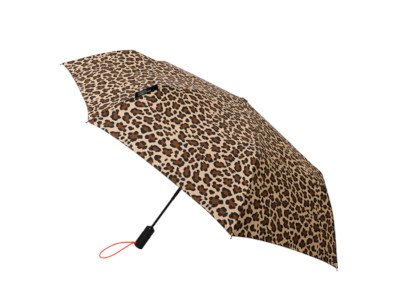 Get A Free Sample Now!
We can attest to the fact that the British know a thing or two about unfriendly weather. This is why we trust the London Undercover's new line of Eco-friendly umbrellas; The Telescopic and Classic umbrella. It is lightweight, aesthetically pleasing, and made from 100% PET material.
Davek Solo Umbrella
Get A Free Sample Now!
The Davek solo is renowned for its other windproof umbrella. However, it's Eco-friendly Umbrella is equally captivating. The latter also comes with an unconditional lifetime guarantee. That's how confident the manufacturers are of its durability.
ShedRain Ecoverse Vented Compact Umbrella

This umbrella, like all others mentioned, is made from sustainable materials. It features a bamboo wood handle, a canopy made from recycled PET fabric materials, and aluminium. What we love most is its double vent that ensures it is windproof, and it has an auto open and close button. All of this, you can get for $38.
The Alexander McQueen Umbrella
Get A Free Sample Now!
Made in Italy with its signature skull-shaped handle, this umbrella is made from ECONYL® yarn — recycled nylon composed of fishing nets and other waste rescued from oceans and landfills across the world. This initiative is brilliant because there are several wastes like these, lying snugly at the sea's bottom. By purchasing this umbrella, you could be passively saving phytoplankton while actively shielding yourself from the rain and appearing chic. Trust a Designer's brand to give you the absolute best look!
Supabrella Eco-Friendly Umbrella
Get A Free Sample Now!
This umbrella is a stylish handcrafted, plastic-free, fair trade, and biodegradable bamboo umbrella designed for sun and rain. Artisans make it in Thailand, and it is designed to look aesthetically pleasing, no matter the weather. Under the sweltering sun? Under the grey, depressing downpour? Stand out with any of their seven customized colors. E.g., Haasch Pink. Additionally, it comes with a matching shoulder bag. How good does that sound?
Xray Umbrella
Get A Free Sample Now!
As the name implies, this is made from old Xray films. It has a low-cost production, and the idea behind it is remarkable. After resolving fractures or medical conditions that require the film, they are discarded and made contributors to landfills. Its unique black and grey patterns are recognizable anywhere.
Why You Should Consider Opting for Eco-friendly Umbrellas
Every day our planet is depleting, the ozone layer is even worse than it was 10 years ago. There is a need for a total revamp in many industries, including umbrella manufacturing industries, to cater to the planet's needs. With eco-friendly umbrellas, you can be a part of the change the world needs. Not just that, many other people are eager to do their part in saving the planet by using as many recycled and recyclable products that they can. It would be wise of your brand to provide products for these potential customers so that it can meet their needs, keep artisans in work, and jointly save the planet, all at the same time. What's to lose?
Conclusion
These umbrellas listed all pertain to a common goal of reducing waste. Global warming, climate change, ozone layer depletion all work hand in hand. Little, seemingly inconsequential efforts such as getting a recyclable umbrella goes a long way in staving off these disasters. If your brand is looking to produce eco-friendly umbrellas, HF Umbrellas can help you through it. With our years of expertise in umbrella production, we would take the burden off you and help you craft eco-friendly umbrellas that will meet your specifications. Send us an email at info@hfumbrella.com to work with us!