Are you a business owner? Do you want to rise above the competition in your industry? Is long-term business relevance a priority for you? If you've answered in the affirmative to these questions, you've got to be up and doing. By this, we don't mean getting into lots of activities for the sake of it. We mean engaging in meaningful, strategic, and productive work that keeps your business relevant in the years to come.
Human resources, operations, accounting, finance, strategy, and marketing are the six fundamentals of business management. If you'd want a sustainable business that would stand the test of time, you should pay attention to those. In this article, we'd be focusing on the custom umbrella as a promotional/marketing tool.
You'd learn about custom umbrella manufacturers and how they can give you the headstart you need to scale your business. You will also understand why custom umbrellas are the best promotional products for your business. Would you need help procuring these umbrellas from the best manufacturers in China? Not to worry, we've got you as always!
A custom umbrella is a unique one, made to suit a client's specifications. A custom umbrella manufacturer is a person or company that creates custom umbrellas for sale and distribution by helping umbrella designers to turn their designs into real products.
Typically, there are three types of manufacturing production—Make-to-Stock (MTS), Make-to-Assemble(MTA), and Make-to-Order(MTO). While MTS manufacturers produce their umbrellas based on demand, MTA manufacturers assemble umbrella parts on request. With MTO, manufacturers make umbrellas when a client makes an order. Custom manufacturers are usually MTA and MTO producers.
What Does a Custom Umbrella Manufacturer Offer You?
Usually, after manufacturers convert their raw materials to finished products, they hand them over to wholesalers. Wholesalers buy in bulk and distribute to retailers who, in turn, sell to the final consumers. However, it's possible to get your custom umbrellas directly from their manufacturers and enjoy lots of the accompanying benefits.
If you're wondering what a custom umbrella manufacturer will do for you, we've listed them here:
1. Customization Options
Getting an umbrella as a promotional product for your company means you'd like them to match your target audience's tastes. It'd be challenging to get your exact specifications if you opt to buy from wholesalers or retailers.
Your best bet is to reach out to the manufacturers to get you the exact features you need. Only custom umbrella manufacturers can give you this customization advantage.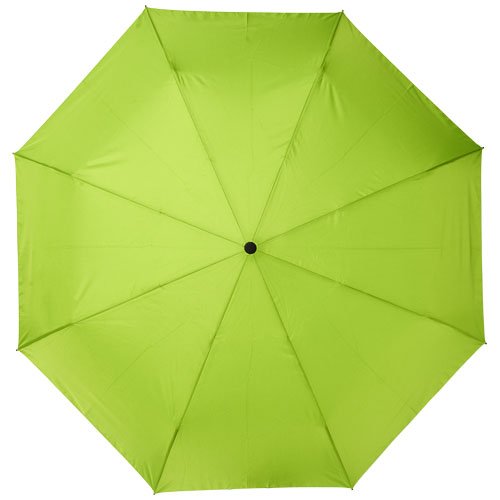 2. Better Prices
You run a business, and you're all too familiar with profit maximization and cost minimization. If you wouldn't want to spend outrageous sums in getting your custom umbrellas, you had better find a manufacturer. Buying directly from a manufacturer cuts off the middle persons from the sales process, thereby eliminating the extra costs.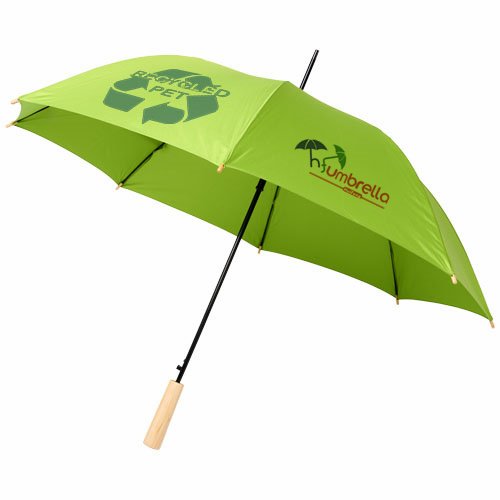 3. Original Umbrellas
Buying your custom umbrellas from the manufacturers directly eliminates the chances of getting a fake one. Sometimes, dishonest sellers may want to pass off counterfeit umbrellas as the real ones from your favorite producers. To avoid having to deal with all that, ensure you get your umbrellas from the manufacturers directly.
4. Consultation Services
Do you have any questions about custom umbrellas? Or maybe you want to find out how best to use them to achieve your umbrella business goals? Whatever questions you may have concerning custom umbrellas, the manufacturers have the right answers for you.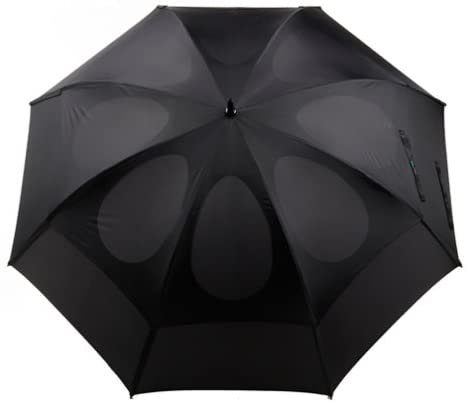 5. Better Shipping and Quality Oversight
Since middle persons and goods don't have to pass through various distribution channels, you get better shipping. It's easier for them to monitor the custom umbrellas and what happens to them in transit.
Why Custom Umbrellas Are a Great Idea for Long Term Business
Every prudent business owner has long-term goals for their brands. Chief among them is brand recognition and sales increase. But many enterprises find it tough to achieve these because of fierce competition from other similar brands. To beat your competition, you should first ensure that your products and services are top-notch.
Next, you should promote your products and services as much as you can to gain brand visibility. Promotional products are effective in fulfilling those objectives in the shortest time. Promotional merchandise is custom products that businesses use to advertise their brands. They could be anything from bags to drink wares, pens, calendars, notebooks, umbrellas, t-shirts, etc.
Custom umbrellas are one of the best choices for promotional branding, regardless of the kind of business you operate. Here's why:
1. It Boosts Brand Awareness and Recognition:
The more potential customers are familiar with your brand, the higher your chances of increasing sales. When your clients use your custom umbrellas, they subconsciously connect with your brand. And as they use them in public, it creates the same effect in other people. They become aware of your brand and would always remember seeing it before. They'd be more likely to purchase your products (instead of a strange brand) when they need them.
2. It's a Cost-Effective Marketing Strategy
The easiest way to save costs on promotional products is to use custom umbrellas. They are inexpensive, conspicuous, universal items that cater to a large audience. Not only do they serve as an appreciation to your customers, but they help advertise your brand too. Custom umbrellas turn your customers to brand ambassadors without their knowledge. As they move from place to place using it, they advertise to a larger audience than many other products.
3. Custom Umbrella Fosters Business-Customer Relationship
Maintaining good rapport with your buyers requires an emotional connection on some level. Giving them a custom umbrella helps you achieve that. Your customers become confident in your brand and engage with your services more. They will even recommend your products to their friends and loved ones.
4. It Sustains Customer Loyalty
It's not just enough to have new buyers patronizing your brand. You'd want to ensure that they keep coming to you and not your competition. Giving gifts such as custom umbrellas will help them form an emotional connection with your brand. Seeing your custom items every day helps them remember that you're available. This will keep them coming for more.
8 Tips to Finding the Best Custom Umbrella Manufacturers in China
With so many custom umbrella manufacturers in China, it's different, singling out the best ones to patronize. We've compiled eight tips you can use to find the most reliable ones. Come along!
1. Always Have Brand-suitability in Mind
Looking for manufacturers in China without examining your business needs would make the search difficult. It's only when you learn what suits your business that you'd recognize what you want immediately you find it. What's your business model and niche? How many umbrellas do you need? What's your budget? It would help if you asked yourself these questions before searching for your first supplier. There are different kinds of importers for distinct business models and preferences. They are :
Suppliers for Online Stores (eBay, Shopify, etc.)
Amazon Sellers
Specialized Products Importers
Product-Based-On-Ideas Importers
Local Supermarket Chains Owners
It would help if you made your choice from these importers' categories, but only after you've determined which suits your brand.
2. Determine the Best Type of Umbrella Supplier for your Business
There are six types of wholesale umbrella suppliers in China:
a. Manufacturers
Manufacturers produce the umbrellas that other suppliers provide. You'd get these products at the cheapest rates possible if you're buying directly from them. Some of them have their English salesmen while others sell through exhibitions and their stores at Alibaba. At other times, they sell online through their websites. If you have a specific umbrella design in mind, they can help turn them into reality at low prices.
b. Trading Companies
Trading companies act as middlemen between manufacturers and importers. Sometimes, they work hand in hand with factories and can help you find a good one if you wish. Trading companies offer small MOQ and are cost-efficient in the long term.
c. Domestic Wholesale Suppliers
These suppliers distribute umbrellas to wholesalers in physical China markets. You'd find them useful if you want to go to China to get your products yourself. You'd discover that umbrellas there cost lower than online suppliers' prices.
d. Sourcing Agents
Sourcing agents or companies will help you find different China products if you wish. They don't sell products themselves but would link you to suppliers who do. You'd enjoy the flexibility these agents offer. All you need to do is tell them the kinds of umbrellas you want, and they'd get them for you.
e. Drop Shippers
Drop shippers don't store products, but they can ensure that your umbrellas get to your destination at low rates. They take your order, purchase them from factories and third-party suppliers that transport them to your location directly. While they are convenient, you shouldn't rely on drop shippers to prioritize quality umbrellas.
f. Overstocks Wholesalers
Some wholesalers distribute overstocks. Overstocks are products left after the manufacturers take the quantity they need. Sometimes, these can be defective products that are still useful. Typically, wholesalers sell overstocks at a cheaper rate than usual.
To avoid backs and forths, you'd be wise to choose the category of suppliers/manufacturers you want. Then you can look for reliable ones in that niche to patronize and stick with.
3. Choose from the 3 Popular Trading Cities
Yiwu, Shenzhen, and Guangzhou are the best cities to beam your searchlights on when it comes to trading in China. You're likely to find the most reliable manufacturers and suppliers there. Yiwu is the world's largest wholesale market, and you can get small commodities and toys there. Most of the Yiwu market umbrellas are from other provinces like Shangyu, Xiaoshan, Dongshi, and Zhangzhou. But you'd still find fantastic deals there. Shenzhen and Guangzhou are better for items like electronics and clothing, respectively.
4. Explore Chinese Exhibitions for Umbrella Suppliers
You can find manufacturers and suppliers at China fairs. China holds professional and comprehensive exhibitions (like the Canton fair and CBME) now and again. You will find a wide range of products to choose from. Reliable suppliers would also be there.
5. Go Online
E-commerce is gradually overshadowing traditional commerce because of the convenience it offers. Many China umbrella suppliers and manufacturers have e-commerce platforms that you can easily access. If you don't want to go through too much stress to find a great supplier, Google is your friend. Some credible online platforms to check include Alibaba, Made in China, and AliExpress. You can also check DHgate and Global Source.
6. Ensure That Your Supplier is Reliable
Here's how to spot a reliable supplier:
They don't offer meager prices for their products
The quality of products they offer is commensurate with the price
They have expert, efficient and knowledgeable salesmen
Their communication channels are efficient
They are responsible and would handle problems with tact.
7. Learn How to Deal With Suppliers to your Advantage
Do you want to have the best experience importing umbrellas from China? If you do, you should learn some best practices to apply in your dealings with them. They are:
Negotiate better payment conditions with your suppliers. If you have gained your supplier's trust, you can ask for better payment terms to boost your business growth. For example, instead of paying the full sum at once, you can negotiate to split payments according to pre-arranged milestones.
Whenever exchange rates drop significantly, let your supplier adjust product prices to reflect the change.
To avoid some risks, consult with your old supplier if you need a new item.
To keep up with current market trends, ask your supplier to update what's new.
8. Conduct Researches
Information is always crucial to find the best manufacturers in China. This is particularly necessary when sourcing suppliers for different products. Ask questions, follow leads and read articles on importation. You'd be amazed at how much help you'd find.
Even though umbrellas are popular gifts, their versatility makes them stand out as the best souvenirs. There are also many types, shapes, and sizes of umbrellas to make your choice from. We've made a list of some of the best categories of custom umbrellas for your business branding below:
1. Automatic Umbrellas
If your customers are very busy and always on the go, the automatic umbrellas will serve them best. These umbrellas will provide excellent value for them because they wouldn't waste a second trying to open and close them. It's also beneficial for unpredictable climatic conditions because your customers can easily open them in sudden rain. If you own a kiddies brand, you could get them the automatic umbrella for children.
2. Golf Umbrellas
There's no doubt that golf umbrellas are among the most quality umbrellas out there. They're strong, durable, and large enough to cover two people conveniently. Because they are large, they make good umbrellas for printing too. This umbrella is unique, pretty, and conspicuous. Your clients would hardly pass by with them without drawing some attention to your brand.
3. Mini Umbrellas
Some of the best things in life come in small packages, like mini umbrellas. Sometimes, simple, compact, and efficient does it. With the mini umbrella, your clients don't have to worry about space to store them. They are lightweight and portable, and your customers can carry them in a bag, purse, or briefcase. Anyone who values convenience and efficiency in one would love your custom mini umbrellas.
4. Windproof Travel Umbrellas
Did you know some manufacturers design umbrellas to be windproof? If you didn't, well, now you do! With this umbrella, users no longer have to struggle to keep a grip of their umbrellas in strong winds. The umbrella has more ribs than the traditional umbrella, making it sturdier and more wind-resistant.
5. Vented Umbrellas
The vented umbrellas allow strong winds to pass through them without breaking or carrying the umbrella along. These umbrellas offer stability in adverse weather conditions. They come in many styles, designs, and colors. You can also get single wind vents or dual wind vents to suit your climate and preferences.
6. Beach Umbrellas
Beach umbrella well made of uvproof cloth inside, which can protect people from the sun burn. It provides comfortable cooling shade, helps block the sun, heat, and wind. The beach umbrella is perfect for beach, camping, sports, pool, gardens, balcony and patio.
How to Plan a Budget for Custom Umbrella Manufacturing
It'd be great if you prepared a budget before deciding on an umbrella purchase. Branded umbrellas should help you increase revenue in the long term. It should never drain your business's finances at any point. While it's true that quality is expensive, the best umbrella manufacturers are considerate.
They can work with your budget to produce the best quality umbrellas you can afford. In the alternative, you can go a little above your account to get great corporate umbrellas. But it would be best if you never opted for prices that are significantly or outrageously higher than your pocket.
Here's how to plan a budget for your custom umbrellas:
1. Make Early Plans
Do you need custom umbrellas for a trade fair or seminar? Is there a particular period you're targeting to gift your promotional items? If yes, then you need to plan your budget early on.
Planning your budget in time is always the first step to getting it right. Early budgeting ensures that you don't get to spend more by ordering your custom umbrellas in a hurry.
2. Consider Your Target Audience's Population
You cannot draft a reasonable budget if you don't know how many customers you plan for. As a result, it's always necessary to estimate your target audiences' number.
So, how many people do you expect to distribute your umbrellas to? Are you planning to give or sell to special customers only or all of them? To be on the safe side, multiply your estimate by 10%.
3. Understand your Demographics
Umbrella prices differ according to type. That's why you should understand your demographics to decide what kind of umbrella you're getting. Are they children or adults? What will you use the umbrellas for? Answering these questions and more will give you insight as to who your target audience is.
When you're sure of your target audience, find the type of umbrella that suits them best. Next, calculate the cost of the umbrellas while considering the quantity you need.
4. Carry Out Research
Pre-determine your budget threshold according to your business' finances. Then ensure that your estimated costs for custom umbrellas match it. If it goes way beyond the limit you've set, research a better alternative.
5. Determine your Objectives
What are your goals and plans for the custom umbrellas? These will determine the quantity and quality of umbrellas you need.
Top Custom Umbrella Manufacturers in China
Here's a breakdown of some of the best China-based custom umbrella manufacturers you can try:
Also called Huifeng Umbrella, Hfumbrella has been the leading custom umbrella manufacturer in China for over 30 years. Huifeng has, over time, become synonymous with integrity and quality. They're the first-choice manufacturers for businesses with a knack for excellence.
Hfumbrella precisely suits its services for all business structures and saves you up to 50% cost from direct purchase. They specialize in manufacturing custom-branded umbrellas from top to bottom, with no minimum order. With Hfumbrella in China, you can't get better custom umbrella deals elsewhere.
iBrolly is a UK manufacturer with over 25 years of experience in manufacturing and supplying high quality promotional umbrellas across international borders. iBrolly designs, manufactures, and provides a wide range of quality umbrellas like golf umbrellas, city umbrellas, parasols and telescopic umbrellas. They manufacture in Hong Kong and ship to anywhere in the world. For easy access, they have agents in Europe, America, Canada and the far East.
On a quick tour of Sun City's website, you'd find an array of beautifully colored umbrellas that you can't ignore. Their custom umbrellas are as attractive as they are quality. You'd love to source your umbrellas from them.
Fulong (FuJian) Umbrella Co Ltd is another great China-based custom umbrella manufacturer that you'd love. Founded in 1988, they've consistently managed to maintain their top position in catering for their teeming clients. Their umbrellas are made from the best quality materials, and they're great exporters too.
For folding, stick, and golf umbrellas, Susino is the best Chinese manufacturer to buy from. They're great with exporting umbrellas too.
Conclusion
No matter what the long-term goals for your business are, promotional products will always help to grow your brand. By widening brand visibility, these items make sure that new customers recognize your brand whenever they see it. They'd be more likely to engage with your business because they're familiar with it.
While umbrellas are among the best products for promotional materials, procuring them from China requires some level of expertise. Thankfully, with the tips in this article, you can connect with the best manufacturers in China. To import custom umbrellas to your destination without hassles, you can contact us at info@hfumbrella.com. We're in the lead for a good reason!