Umbrella giveaway is one of the best tools to promote your business.
One of the most important tips for effective marketing is not only getting your message about your product across but also using the right means and products to do so. It is the right product that sets you apart from your peers and competitors.
Umbrella giveaway is an accessory that won't go to waste. They are useful in the sweltering heat, during rainy seasons and even in sporting events. Besides, there is a huge surface area on the umbrellas to print whatever you want to promote your business.
It could be your tagline, contact information, logo or any other important details. There is enough space to print whatever you want, in whatever colors you want. Try to attract the attention of people around the person using the umbrella giveaway.
However, this doesn't mean you can just buy an umbrella and have your message printed on it.  Umbrellas are available in so many types, shapes, and sizes. You have to choose one that perfectly meets your marketing needs, which is where this article should help you.
Budget
The budget comes first and foremost in everything you buy. You should be able to not only afford the umbrella giveaway, but they should also at least last for some time. There is no point buying cheap umbrellas that are so flimsy in the structure that they don't last long.
Look for something that offers excellent protection to the user, and lasts much longer. Not only will they prefer using it, it also conveys a better image of your company, that it is strong and trustworthy as the umbrella.
Visual appeal with the right colors
It's imperative that your promotional umbrella has to be visually appealing so that it easily captures the attention of people around it. The best way to do this is with an umbrella with the right color combination on the canopy.
An ideal combination is a solid color base or you can opt to mix and match different colors where the chosen colors show off their own sheen. This is more than enough to add some glamour to the umbrella's body to make audiences snatch a second glance at them. Just make sure your chosen vendor can offer your chosen colors.
Other points that add to the umbrella's visual appeal are the handle design and the umbrella structure and design. If you can afford it, buy something sturdy with perhaps a bespoke canopy as it makes your umbrella stand apart from your competition.
There are even stronger models that can even withstand strong wind speeds and easily recover from flipping inside out. These umbrellas keep your customers safe, and your brand in their minds for many more years.
Enhanced usability
It's not enough to just distribute visually appealing promotional umbrellas. You have to give the recipient a reason to choose and use your umbrella instead of any other umbrella they already have.
The best way to do this is by making your umbrella some way or the other better than ordinary umbrellas. It could be a storm proof canopy, a twin ribbed canopy, an automatic opening mechanism, a lightweight umbrella or an ergonomically designed, comfortable handle with a rubber grip or a folding variety. All this gives your customers more reason to frequently use and flaunt your umbrella.
Proper printing
It's not enough if the umbrella has a large print space. You also need to use it wisely. All your business's embossed branding elements like logo, punch line, logo font and other similar information should be printed to provide for maximum brand visibility. Use the circular shape of the umbrella's canopy in such a way that there's no chance of its audience missing out on any brand messages.
Size
Promotional umbrellas come in various sizes ranging from 30 to 100 inches and measure 6 to 9 feet in length. The standard sized umbrellas are personal umbrellas, and the perfect choice to use throughout the year.
The compact versions can be folded into small bundles, and effectively cover only one person when open. These umbrellas usually come with an accompanying pouch or cover that you can also customize to your preference.
The medium-sized umbrellas ranging 50-70 inches in diameter provide maximum protection from the rain and sun for not just one person but two to three people. So the large golf umbrellas are generally considered for sports marketers. The largest umbrellas measuring 70 to 100 inches are generally used for decorating purposes like patio umbrellas and to perhaps recreate open spaces into business zones.
Usage
As mentioned above, different sized umbrellas serve different purposes. So before you think about printing promotional umbrellas, you have to decide what you want your customers to use them for.
You can choose personal umbrellas which may or may not be folded, patio umbrellas, golf umbrellas or even table umbrellas which prove useful in restaurants on their outdoor tables. Table umbrellas are in fact a good option if you are a vendor company because your logo is printed on top of the umbrellas and will be displayed in restaurants using your brands and merchandise.
Personal umbrella giveaway is a better option for practically anyone- your customers, clients, visitors, donors. That is why they are the most popular amongst most industries and businesses.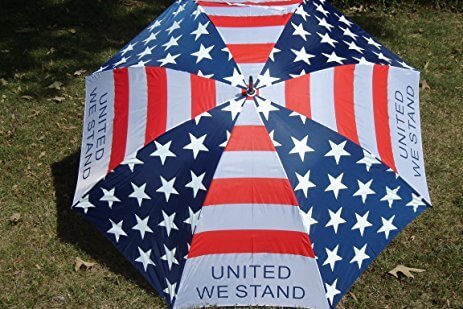 Delivery
Don't forget to find out if the company will be able to deliver your umbrellas to you on time. You have to include their shipping costs to your budget. Find out how quickly they will be able to deliver it to you, and how much it costs. You may have to pay extra if you need to expedite the delivery. Make sure the company guarantees the umbrella will reach you on time for any particular event.
Last, but not least, make sure you choose the right umbrella company. They not only have the type and size of the promotional umbrellas you are looking for.
But will also be able to have it delivered to you on time. Ask around for references, and look through customer reviews to find a promotional umbrella company you can trust.
Hire them(info@hfumbrella.com) to print your personalized umbrella giveaway for you.