White Lace Parasol Umbrellas For Weddings Bridal Decoration
Product Details
Place of Origin : China
Brand Name : HUIFENG
Certification : Umbrella Manufacturer China
Model Number : HF17092001
Payment & Shipping Terms:
Minimum Order Quantity : 50pcs
Price : USD2.0-5.0
Packaging Details : Carton box
Delivery Time : 30days
Payment Terms : T/T
Supply Ability : 200,000pcs
CONTACT NOW
Lace Parasol Umbrellas

Lace parasol umbrellas is a great product for weddings . The material is thick and attached tightly. Solid wood stem, should last for years. When you open up the parasol the material is nice and tight with no sagging. The size is also accurate.
The parasol is a good size, the lace a nice quality, and the metal frame holds up well. The catches are bared metal pieces that you push in to release the umbrella mechanism, so watch out for pinched fingers, and the handle is a little rough, but otherwise the construction is great and feels pretty sturdy. This parasol is a great size for a child, but still sized decently for an adult to use as a sun-shade.
DESCRIPTION
*100%Brand new with high quality
*100% Cotton battenburg lace, metal ribs and wooden shaft
*Length:25.6″(65cm)when closed
*Diameter:30″-31.5″(76-80cm)when open
*Can't be used in raining days
*Here we have a cotton lace parasol that is an elegant and light sunshade made from the English style of lace called Battenburg Lace
*Once the height of fashion these traditional cotton and lace parasols are back in vogue. They lend a certain classical style to your wedding whilst still maintaining a modern flavour. Perfect to protect the beautiful bride from the burning sun whilst providing a perfect backdrop for those all important wedding photos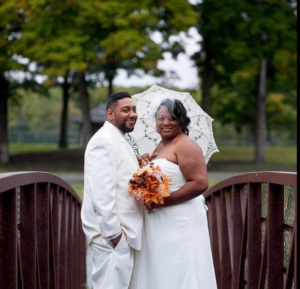 Feedback from Customers
This parasol is soooo cute! I have gotten so many compliments on it when I have it out and about, and I couldn't be happier! The reason I gave it four stars though is because some of the stitching has unraveled. It is still in very good condition, but if you look closely you can tell. Other than that, I would definitely recommend this parasol –By Patricia King

Its cute a perfect works great and it well made i use it for cosplay purposes but its beautiful.I love it! —By Wendie S
Lace Parasol Umbrellas
25.6 inch(65cm)in length when closed, 30-31.5 inch(76-80cm) in diameter when open

Can't be used in rain, not waterproof

Individually handmade, vintage battenburg lace is elegant and classic, it will give you a Lace Shadow to complete your beautiful wedding photo

Great for wedding party, photo props shower, tea parties or just for dress up, with its lovingly crafted details, this umbrella will amaze any of your special day
At Huifeng umbrella, we know proper packaging can help ensure that your shipments arrive safely. So we will explain our normal process as following.
Normally we are using rigid carton box with strong tape designed for shipping。
*Please send us your custom mark in advance when you placing order.
Question:Would this be suitable for the groom to use in a second line dance ?
Answer:No.
Question:What is the length of the parasol?
Answer:25.6 inch(65cm)in length when closed, 30-31.5 inch(76-80cm) in diameter when open
Question:Does this have a UV rating?
Answer:none that I know of. But .. it does provide some shade, if that helps any.
Question:Where can I buy for one ?
Answer: We are doing B2B business , if you want retail , pls buy from our ditributor on Amazon.
CONTACT DETAILS
GUANGZHOU HUIFENG UMBRELLA CO.,LTD.
| | |
| --- | --- |
| Contact Person: | Mr. JUSTIN ZHANG |
| Tel: | 86-20-37667971 |
| Fax: | 86-20-37667971 |
OTHER PRODUCTS