Rainbow Umbrella Manufacturer- Make your next campaign pop with Rainbow Umbrellas from Hfumbrella!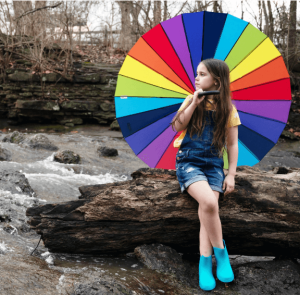 With our rainbow umbrellas, you can make a bold statement. Our patented design features 
bright panels arranged in the classic rainbow pattern, giving you maximum visibility and ensuring that the branding message stands out even in challenging weather conditions.
Whether for personal use or promotional purposes, these rainbow umbrellas will surely bring a smile to every
one's face and add flair to your branding efforts.
Who can resist showing off their colorful umbrella? Our large selection is perfect for any occasion and is available in various sizes and styles that everyone will love!
And don't worry about sacrificing functionality; our advanced production techniques and strict quality control standards ensure that your umbrella will last through years of heavy rain or wind.
Contact us now info@hfumbrella.com and order yours today!