Finding a great manufacturer is essential if you want to offer the best patio umbrellas to your customers. There are so many factors to consider when choosing a patio umbrella manufacturer. What sizes do you want? What materials and features do they have available? What types of patio umbrellas do they make? How do you ensure that the manufacturer is offering you quality?
We outline essential considerations to ensure that you are buying an excellent patio umbrella from a great manufacturer.
The Patio Umbrella
A patio umbrella is an umbrella designed for outdoor leisure. There are several types of patio umbrellas, and they all are unique in their way. The table patio umbrella is one of the most common types of umbrellas. You insert it into a patio table and sit or lie under its shade. The tilting umbrella has a pivoting feature that makes it easy for you to maneuver its canopy to your preferred position.
Cantilevers do not have a center pole, so they give you a larger area to relax in. They also have a heavier stand than other umbrellas to keep them in place. The sail umbrella is a different type of umbrella entirely. It has a three-cornered design that makes it easy for you to tie it to trees, poles, or any place you would like.
Patio umbrellas date as far back as 1100 BC. History records that people first saw them between 1100 BC and 1200 BC. Royalty in places like China used these umbrellas during this period. In Sub- Saharan Africa, a version of patio umbrellas is used to cover nobility and dignitaries when they sat out in the sun. People also say that Greek gods were carried out under an outdoor umbrella.
Patio umbrellas are some of the best options to provide shade and cover from the elements when you need to be outdoors. So whether you want to sit and read on your patio or you want to enjoy a snug on your balcony, a patio umbrella is the best option of cover for you.
You can use patio umbrellas in several places; on your patio, in your garden, in restaurants, or a hotel. It is perfect for when you want to enjoy the warmth and fresh air of the outdoors, but you also want to stay protected.
One of the advantages of patio umbrellas is the beauty it adds to any environment it is. If you get a good patio umbrella from the proper manufacturer, you might be getting an umbrella that elevates the look of your surroundings.
Manufacturers make patio umbrellas with different types of materials. For example, some need wood, fiberglass, steel, etc. In addition, manufacturers create the canopy using different kinds of materials, including sunbrella, polypropylene, olefin, etc.
10 Things to Look Out for When Choosing a Patio Umbrella Manufacturer
There are several things you need to examine when choosing a patio umbrella manufacturer. These include the following: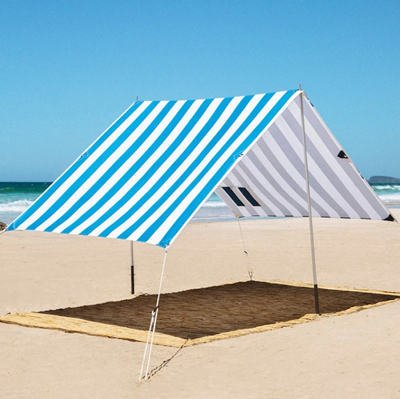 1. Type of Umbrella
You need to decide on what type of umbrella you want and find a manufacturer who is good at creating that type. For example, offset umbrellas are different from tilting umbrellas. They are also different from table patio umbrellas. So, if you want one of those, you will want to find a patio umbrella manufacturer with the experience and expertise to create the best version of the type you want.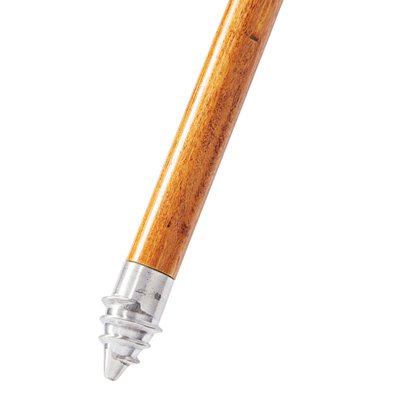 2. Pole Materials
Manufacturers use different materials to make poles for their umbrellas. They use wooden poles to give the umbrellas a classic look. If you are looking for a patio umbrella to install in a garden, you would want to find a manufacturer that is great at sourcing and designing wooden poles.  A manufacturer whose strong point is using stainless steel to create patio umbrella poles will know how to ensure that it does not rust.  Many times, a patio umbrella manufacturer will understand how to use several poles for patio umbrellas and will not have any issues switching between any.
3. Getting the Shape and Size Right
There are several shapes and sizes of patio umbrellas. A good manufacturer always gets them right. Of course, some manufacturers focus only on some of the shapes, such as square and octagonal, while some others focus on all. You would need to decide if you want a section of shapes and sizes for your customers or if you want it limited.
4. Stand/Base
Many umbrellas need to have bases for them to stand correctly and give you the shade you need. These bases come in several sizes and weights, just like the canopies. There are also two types of bases: mobile and fixed bases. A good manufacturer will have the appropriate base to ensure that your patio umbrella is well-grounded. Some manufacturers even offer bases separately, which you can then sell to your customers who need replacement bases for their patio umbrellas.
5. Accessories
Some people want other accessories along with their patio umbrella. This could include LED lights, heaters, speakers, etc. If you are one of these people, you must find a manufacturer that offers the best quality. Several manufacturers carry lights and heaters. Some do not have partnerships with manufacturers who create these. You should look out for this type of manufacturer when finding a patio umbrella.
6. Space
Your space does a lot to determine which patio manufacturer to pick. If you have ample space that you are trying to cover, you should choose a manufacturer known for creating large patio umbrellas. You could go for one that makes multi-canopy umbrellas to ensure that the space you want is covered. If your area is much smaller, you might want to find manufacturers that create umbrellas that will fit into it but still look great.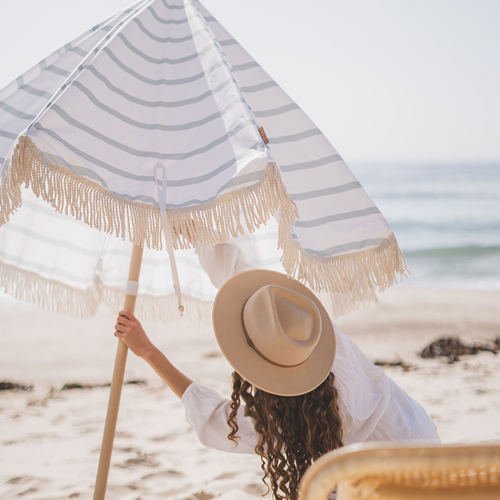 7. Protective Cover
Suppose you sell your patio umbrellas to people by the beach or in an area with windy elements. In that case, you should consider looking for a manufacturer that offers protective covers for umbrellas. Some manufacturers have canvas fabrics available for covers, while others also provide hard shell versions.
8. Alternatives
If you are looking to cover an outdoor space but would prefer an alternative to the regular patio umbrellas, you need to find a manufacturer that offers you these options. Some manufacturers provide sun shades, shade leaves, shade sails, cabanas, and pavilions. Shade leafs are contemporary personal shades used to shield an individual chaise or sunlounger. Sunshades are a variation of cantilever umbrellas that are flat and do not open or close. Shade sails are canvas shades that form into a geometric shape to create a covering. Finally, pavilions are simple shades that are wider than the typical umbrella and are great for covering vast outdoor areas.
9. Customer Service
You should never ignore customer service when looking for a patio umbrella manufacturer. If they offer you advice and answer your questions satisfactorily, they just might be the manufacturers you have been looking for.
10. Customization
If you would like to brand or customize your umbrella, you should look for a manufacturer that offers these services. Some manufacturers would ensure that they brand your patio umbrellas according to what you desire.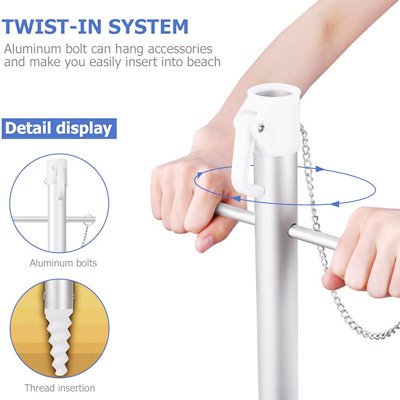 4 Best Patio Umbrella Manufacturers
The following are four of the best patio umbrella manufacturers from around the world.
1. FIM Umbrellas
FIM creates some of the best patio umbrellas around. Their umbrellas are designed and made in Italy. With over 70 years in the business, FIM has a proven track record of creating great patio umbrellas. In that time, they have created some of the best patio umbrellas in the world.
They have a selection of patio umbrellas that would make your heart sing. These include their hexagon cantilever patio umbrella and their offset umbrella. The former has beautiful multicolor choices that keep you relaxed as you sit or rest in its shade. The latter is perfect for putting on a wedding party or a garden hang-out with friends. The bases, poles, and canopies are of excellent quality that you can trust.
The FIM 9.5′ Square Cantilever Patio Umbrella is a dream to use also. It is a smaller version of the hexagon cantilever patio umbrella. It is also small enough to carry about with you. Its shade has a crank life, and you can adjust it as the sun changes position.
One reason why FIM umbrellas are that good is that they use Sunbrella fabric and all their canopies. These are durable and quality fabrics that will make your patio umbrella last long.
2. Shademaker Umbrellas
Shademaker is another patio umbrella design company that does good work. The company is in California, and they make quality patio umbrellas. They are a top patio umbrella manufacturer because their umbrellas are environmentally friendly, they use high-performance fabrics and easily replaceable parts. The umbrellas come with warranties for up to five (5) years and are very durable.
Shademaker creates several types of patio umbrellas with their names influenced by nautical bodies. They include the Libra, Orion, Galaxy, Polaris, Sirius, and Astral.
Shademaker Libra designs are simple square and round design patio umbrellas that are easy to use. They have a counterweight opening and closing mechanism. All the fittings of the Libra patio umbrella are durable and created to survive various weather conditions.
The Orion design comes in octagonal and square shapes. If you are looking for a patio umbrella to match your already aesthetically pleasing environment, this is the best Shademaker design for you. Shademaker does not sacrifice durability for chicness, however. The Shademaker Orion is long-lasting and will weather different conditions.
Galaxy Shademaker Patio Umbrellas are beautiful, durable umbrellas that will stand the test of time and will complement any outdoor area you install them in. Shademaker'sPolaris Offset Umbrella is unique as it comes with an alternative furniture-grade fabric. If you want it to last longer, you can order it with stainless steel hardware.
Sirius Umbrellas steal the show in every outdoor set up with the various varieties they come in. They are also easy to set up and take down when the time comes. Astral umbrellas are much like Siriuses as they come in many colors. In addition, the Astral has an easily operated pully system that makes it easy to install and uninstall.
3. Jardinico Umbrellas
Located in Belgium, Jardinico is one of the best umbrella manufacturers around. They have been creating umbrellas for more than ten (10) years. In this time, they have made a mark by using unique and eye-catching fabrics for their canopies. The easy-to-use handling system also sets Jardinico patio umbrellas from others.
The following are some of the best Jardinico patio umbrellas you can find:
The Jardinico Aluminum Quad Side-Post is a large patio umbrella. Jardinico states that having their Quad Side-Post is just like having four umbrellas. It protects you from the weather, has various canvas color choices, and has classy frame finishes. Jardinico's Center-Post Push-Up Umbrella comes in square and hexagon shapes. You can also get frame finish options. If your style is clean and calm, this is one of the best options for you.
The Jardinico Center-Post Crank Life Umbrella is an octagon umbrella with all the style and elegance you would ever need in a patio umbrella. While it looks stylish, it is also easy to use and uncomplicated.
4. HFUmbrella
HFUmbrella has more than 30 years of experience creating umbrellas. They have gained a world of expertise from making umbrellas for customers around the globe. One thing that sets off HFUmbrella is its ability to cater to various clients, whether small businesses, large businesses, or individuals. If you have got a patio umbrella order, HFUmbrella is always ready to fulfill it.
We create each HF Patio Umbrella using durable products and neat finishing. This ensures that every HF Patio Umbrella is suitable for whatever environment you would prefer to use it in.
HF Table Patio Umbrellas come in different shapes and sizes. They are stable and durable. They are also easy to install and uninstall. The HF Tilting Umbrella is also one of the best options for umbrellas if you look for more space under your shade. It has unique, easily operable mechanisms to tilt to shade you from the sun, whichever way it shines.
Qualities of a Good Patio Umbrella
A patio umbrella should have the following qualities to be considered reasonable.
1. Shape
A good patio manufacturer will advise you on what shape or size of a patio umbrella is perfect for what you need it for. Several factors determine the shapes of patio umbrellas. This includes the area you wish to cover, the ground space available, and what aesthetics you would like to see in your environment. For instance, an overly large patio umbrella will be out of place on a small patio. At the same time, a large balcony can easily dwarf a small patio umbrella.
Octagons, rectangles, and squares are some of the most common umbrella shapes. This is because they are easier to make and would fit into most patio designs. For example, a rectangular umbrella will be perfect for shading a table and chairs in a restaurant or on a home patio. A round umbrella is a go-to design for a pool or a beachfront. An octagonal umbrella is one of the more fancy types and can be used at home or for commercial purposes.
2. Size
When speaking to your umbrella manufacturer, you should tell him what you think your customers would need the umbrellas for. If they are more likely to use umbrellas at restaurants, your manufacturer will recommend the shape and size. If it is for a fancy home, your manufacturer should know what works best.
There a few rules concerning the sizing of patio umbrellas. For instance, it should cover at least a diameter 5 feet larger than the area it is supposed to protect. This means that if you would like for your patio umbrella to cover your table and chairs, you should measure the space they cover when drawn out and ensure that the umbrella you buy covers this area by 5 feet.
So if you have a table that is about 30 to 36 inches, you would need an umbrella of 6 to 8 feet. If your table is 38 to 48 inches, you would need an umbrella that is about 9 to 11 feet, and if your table is 54 to 60 inches, you would need an umbrella of 11 to 13 feet.
Your umbrella manufacturer should follow these considerations when sharing sizes with you. If they do not, that might indicate that they do not have the right skill, expertise, or experience to create great patio umbrellas for you.
3. The Right Umbrella Material
When choosing a patio umbrella manufacturer, you should go for one who understands the suitable materials to use. Umbrella manufacturers cannot use all fabrics to create the canopy of an umbrella. A patio umbrella is even different as it stays out in the open most of the time, if not all the time. Therefore, it is exposed to the elements much more than the typical umbrella you can take out, use, shut, and keep until you need to use it.
As a result of this, your manufacturer must consider several factors. These include quality, durability, price, and ability to withstand the weather. A good patio manufacturer will know to include fiberglass ribs to make the umbrella wind resistant. They will consider the use of the umbrella and recommend the best material to use to create it. Also, they will ensure that they choose materials that will withstand the elements.
The following are the different types of fabric manufacturers use to make umbrellas:
• Sunbrella Fabric
This is one of the best outdoor fabrics for creating a patio umbrella. It does not fade even when it stays out in the sun, and you expose it to UV rays. This is because it is solution-dyed. Its color is locked deep into its fibers, making fading very hard. If you would like solids or stripes, you can get them in sunbrella fabric.
• Olefin
If you want to have budget-friendly options for your customers, olefin fabric might be an excellent option for you. It is a fabric that is cheaper to get than many others but still retains durability. Its synthetic fibers will last for an extended period if you handle them with care. We explain how to care for your umbrellas at the end of this article. Compared to polyester, olefin has a better fade resistance, which might be a good reason to opt for this fabric.
• Thatch
When people prefer to spice up their space with an exotic look, they go for this type of material. It does not look like other fabrics. However, it can be as durable. Manufacturers sew polypropylene strips into spun polyester base cloth to achieve this design. While it seems like actual thatch, it will not rot or attract insects. It will also last longer if properly take care of. You should advise your customers to hose it down and allow it to air dry to maintain it.
• Acrylic
Acrylic fabrics are also solution-dyed grade A/A+. People use it for cushions, pillows, curtains, etc. It is also standard for a patio umbrella. With proper use, it should retain its color and resist wear and tear for an extended period.
• Polyester
Polyester is also a great outdoor fabric for umbrellas. It is solution-dyed and will last for at least four (4) years before it fades. It usually comes with a mildew resistance warranty and performs very well. If you are looking for a wide selection of colors and patterns for your customers, you can find them in polyester. You can even ask the manufacturer to create a custom pattern on your umbrella if you please.
Conclusion
Finding the right manufacturer for your patio umbrella involves knowing what you want first and ensuring that it can provide it. At Huifeng Umbrella (HFUmbrella), we will ensure that we produce your patio umbrellas to your tastes. We use suitable materials to give you long-lasting and durable umbrellas. We also offer you advice if you are not sure of the options to pick. So contact us today at info@hfumbrella.com and let us help you produce the best patio umbrellas.