Custom Umbrellas can provide a large promotional space for your brand logo.
Items like promotional umbrellas have been proven to be successful in memory retention.
Nearly 89% of individuals remember the brands that offer them useful items such as promotional umbrellas. One item that many businesses are focused on is a custom umbrella.
A custom umbrella can take their branding and put it on an easy-to-look-at item. It is an item that is kept in houses, cars, purses, and businesses everywhere.
A single logo printed on an umbrella the business can use every rainy or sunny day becomes an opportunity for marketing their brand.
The journey of discovery and innovation at HfUmbrella!
In my days as a trend analyst, my sole focus was trends. I had to keep my top fashion company ahead of everyone else so we could capitalize early on some new styles.
This all changed when I attended a fashion expo. My eyes were always actively surveying the sea of new styles. Then something unexpected happened. Something caught my eye. There was a booth displaying an array of vibrant umbrellas.
But these weren't just any ordinary rain shields either. These umbrellas were covered in vibrant colors that looked like they came off of an artist's canvas and onto fabric.
I was blown away at how much design went into each one. It was like looking at art more than it was an accessory for staying dry.
My curiosity got the best of me, and I approached the booth to learn more about this masterpiece collection.
They spoke about how digital printing changed designing umbrellas altogether and gave designers plenty of freedom, all while opening up a world of creativity and personalization.
The possibilities they explained seemed endless with what you could do with umbrellas now.
It was then that I saw the true potential in umbrellas as a style statement instead of just shielding yourself from rain or sun rays. This revelation sparked a passion in me to find a way to apply high fashion to the design of an umbrella.
I brought this back to my company, which was hesitant at first, but after realizing there was much more demand for stylish umbrellas than they thought, we took our leap.
Now, I sit here as the owner of HfUmbrella with 10 digital printing machines. We're not just another company that prints logos on an umbrella. No, instead, we've built something that's become a game changer and redefined what fashionable rain gear is.
And so, my journey from fashion trend analyst to innovator began.
Without Minimum MOQs, We Custom Print Umbrellas
Custom Printing Challenge
Fewer than required orders (MOQ) have always been a problem for the custom printing business. Most small businesses don't want to produce more promotional teams without measuring the results.
Even big companies do not want to manufacture a huge quantity at a time because they want to use various channels.
It's something we know is standard practice. But it limits small businesses and cool projects from being creative and flexible. After some time, we at Hfumbrella thought this just wasn't right.
The Long Road to No MOQs
A challenge was set for us: remove the MOQ barrier from our custom prints. We knew this was going to be a hell of a task. The obstacles in front of us were rough, but the potential benefits for our clients were worth it.
It definitely wasn't easy. Our team had to think outside the box and find ways to optimize all of our processes. The entire goal is to make small-batch production efficient and cost-effective.
The Breakthrough
After all that hard work, we finally did it! The seemingly impossible has been achieved by us over here at Hfumbrella! Now, you can order as many umbrellas as you want from us without thinking about quantity!
Our Commitment To You
We did this because we want your life to be easier. If you only need 1 umbrella for yourself, you should get just that. If you only need 10, then get those 10. Even if you need 1,000, we're here for you. Get as many or as few as you need, free from any constraints of having a certain amount.
Hfumbrella's Worldwide Influence and Impact
Hfumbrella has emerged in all corners of the world, starting far away in China and extending its services beyond national borders.
You'd be surprised where our high-quality umbrellas have ended up. They've even found their way to prestigious museums! To influential organizations! And yes, even banks.
But we didn't stop there. Our influence goes beyond those things. We do this in Australia as well, where our colorful and durable umbrellas blend into unpredictable weather patterns.
Europe is another place where you can spot our beautiful umbrellas. They thrive against the backdrop of historic landmarks, bringing the fusion of tradition and innovation to life.
In Korea, they call to people on the busy streets. Our custom umbrellas provide shade and brand promotion in the bustling markets of Asia.
You'd think that the UK would be saturated with umbrellas due to their frequent rain, but even with so many existing umbrella companies, they still managed to give us a warm embrace.
Every corner of the world knows us Hfumbrella as more than just a provider, but a pioneer for transforming something as basic as an umbrella into a creative masterpiece.
We also deliver nothing short of quality. Every single order strengthens our global presence and speaks to our reputation as an innovative company that's reliable to work with for any business out there, from brands, organizations, museums, universities, and even banks.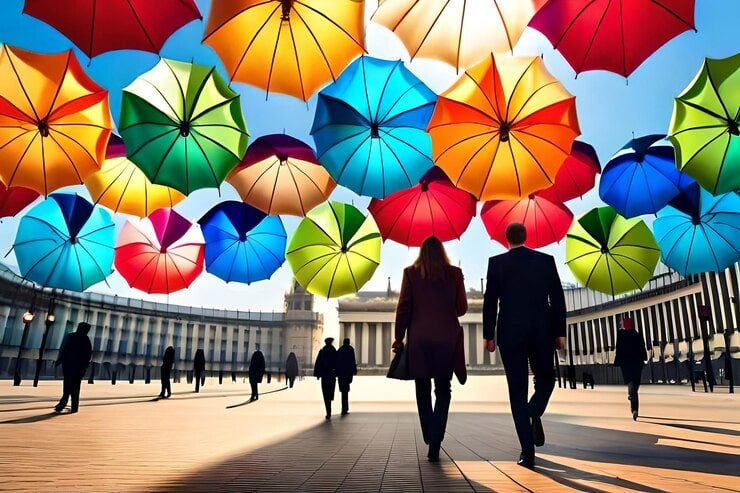 Personalized Umbrellas: Tailored to Your Unique Needs at Hfumbrella
Here at Hfumbrella, we take immense satisfaction in meticulously constructing our umbrellas from scratch within the confines of our very own factory. Each umbrella serves as a reflection of our esteemed clients' distinctive brand identity, from the apex down to the handle.
Irrespective of whether you seek a batch for retail purposes or promotional endeavors, our minimum order quantity stands at a mere ten units, underscoring our unwavering dedication to flexibility.
Indulge your creative impulses!
Within the confines of Hfumbrella's state-of-the-art production facility, each umbrella undergoes printing and branding procedures even before its canopy panels are seamlessly sewn together, thereby eliminating any limitations on your design's boundless potential.
Yes, you read that correctly! You can even opt to have a high-resolution image imprinted across the entire expanse of the canopy.
We stand as your go-to destination for highly personalized, superior-quality umbrellas offered at competitive rates. Since we operate directly from our factory premises, we boast unparalleled affordability without making any concessions when it comes to product excellence.
Hfumbrella Factory: A Testament to Unrivaled Quality and Efficiency
Roughly, there are over 20 thousand umbrella manufacturers in China, But very few of them have their own factories. Those who have their own factories don't have the most upgraded technology. It increases the production time and decreases the product quality.
Hfumbrella Factory emerges as a beacon of distinction within the industry. While numerous factories prioritize manufacturing low-cost, substandard products, we at Hfumbrella Factory defy convention.
Three plants are near Guangzhou. Two stitch garments and one digitally printed umbrella. The Hfumbrella manufacturer develops new materials and patterns daily to improve the product.
8 Chinese, 35 US utility models, 2 designs, and 7 Japanese innovation patents belong to Huifeng Umbrella Factory. Our umbrella facility manufactures many advanced automatic, multipurpose, and solar umbrellas.
A pivotal element that underpins our triumph lies in our steadfast workforce. We take immense pride in employing skilled artisans who have honed their craft within renowned Japanese establishments.
We adamantly insist on procuring imported fabrics from Taiwan due to their unmatched resilience and aesthetic allure. To guarantee the unparalleled quality of our umbrellas, we have established stringent testing protocols and prerequisites that span the entirety of the production process – from the initial stages all the way to final packaging.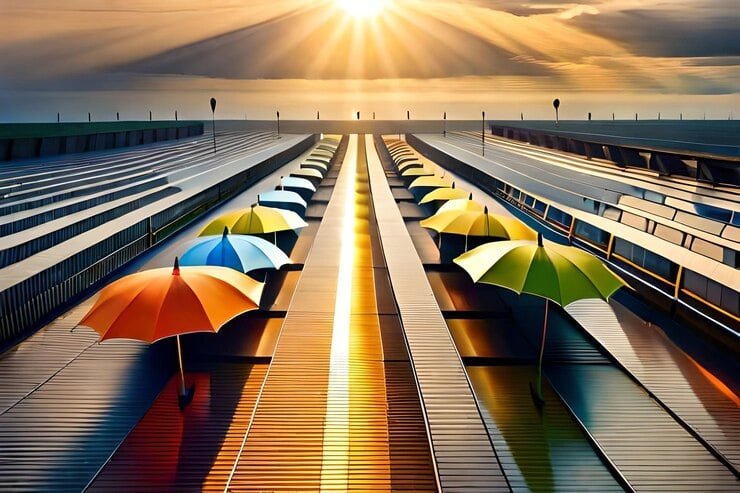 Design Your Custom Umbrella with Hfumbrella
At Hfumbrella, we firmly believe that each umbrella serves as an artistic canvas – a remarkable opportunity to manifest your brand's distinctive identity.
Our bespoke umbrella service has been meticulously tailored to bring your creative vision to life. Whether you aspire to showcase a simple logo or an intricate masterpiece, we assure you that your umbrella design will be as extraordinary as your brand itself.
We are wholeheartedly committed to working in close collaboration with you – comprehending your design preferences and transforming your ideas into tangible accessories that not only serve pragmatic purposes but also weave captivating narratives.
To embark upon the journey of designing your custom umbrella, rest assured that you need not possess wizard-like mastery in design techniques.
Simply share your concepts with us – whether they exist as sketches, digital images or even verbal descriptions. Our adept team of designers will then deftly transmute your concept into a viable design that exceeds all expectations.
We provide digital proofs for your review and only proceed with the production once you are fully satisfied with the design. With Hfumbrella, customizing your umbrella is an effortless and exciting process, leading to a product that truly stands out.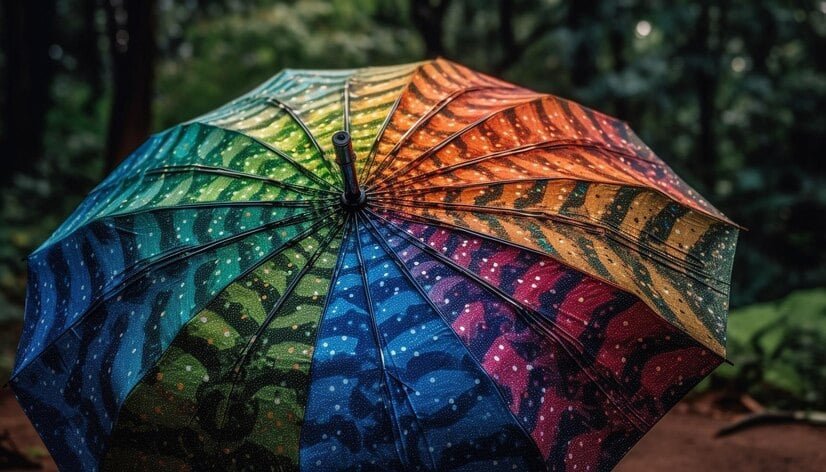 Here is the Hfumbrella specialty that We have been following since our Inception
Small Business Friendly
No Minimum Order
We offer door-to-door service. So, no need to hire a freight forwarder, bargain with prices, and understand international shipping terms
Save 30%-50% Cost
FREE Report of Quality Control. We have the best quality control testers in the industry to check your product, from selecting raw materials to delivering to your doorstep.
Free Customize Samples. Just pay the shipment charge, and you will get a free custom umbrella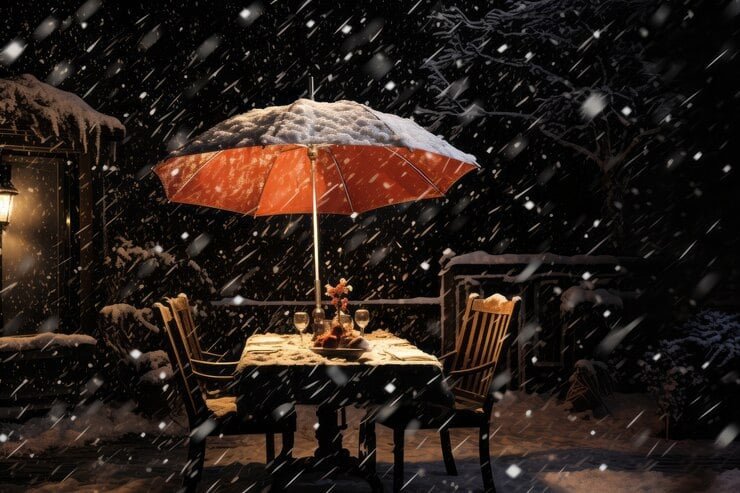 Hfumbrella: A Certified BSCI Umbrella Manufacturer
Hfumbrella proudly holds the badge of a BSCI (Business Social Compliance Initiative) Approved Umbrella Manufacturer.
If they don't say much, it means that we're certified to have fair working conditions and ethics. What sets us apart is our commitment, putting in the effort to improve and follow through with things.
The BSCI is one of the leading initiatives for businesses that are looking to better the working conditions in the global supply chain. The badge we wear comes from adhering to strict standards on worker rights, work environment, and business ethics.
With this, you aren't just choosing us for quality products. But you're also picking a company that genuinely values its workforce.
Our certification acts as a mark of trust and reliability. Assuring customers that every product is made in a fair way, sticking with ethical practices and social responsibility.
FAQ
What kind of umbrellas can be customized?
We specialize in customizing different types of umbrellas. From golfing ones or compact ones. Give us your design, and we'll make it look nice on an umbrella.
Is there a minimum order quantity?
For these types of orders, no minimum amount is required. It could be one umbrella or 100. Either way, we're here to help you create something special.
How does the customization process work?
It's quite simple, actually. You provide us with your logo or design, and we'll do the rest for you. Before producing it all, though, we will always send you a sample for approval first.
How long does production take?
Different things factor into how long it will take to make your custom umbrella, so there's no set time frame until all details are figured out first. However, we do try our best to get what you want as soon as possible.
Can I request a quality report?
Yes. Of course, you can. Quality is something we take very seriously here. So when you request a quality report, we provide it to you for free.
Final Words
Our journey to becoming the first and only company in our field with 10 digital printing machines was quite the road. It all came from our innovative thinking and an obsessive dedication to providing our clients with the best technology available.
People travel far and wide just so they can get access to our top-notch products and services. We'd love it if you gave us a try, too.
As we've already said, commitment is important here. That's why we're willing to give you a detailed quotation tailored for your project free of charge. We hope that we get the chance to work with you soon!
Just send us a message to get a free sample for FREE!