Huifeng Hand Made Bamboo Crook Handle Umbrella 16K Walking Stick Umbrella
Why many  brands would like choose Huifeng as their key supplier?
What makes Huifeng umbrella a great umbrella? There is really no magic about it – it is merely patient attention to detail. Pick up a Huifeng umbrella and you will immediately sense that it is a different kind of umbrella. With its sturdy frame construction and exquisite design, our Huifeng umbrella is the perfect combination of durability and metropolitan style.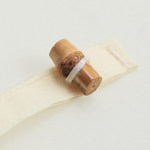 This design also comes with a 100% handmade natural cane (bamboo) crook handle. It's guaranteed to instantly make you look more capable, more gentlemanly, and, like a fine watch, will serve you stylishly, as long as you don't leave it on the bus.
Main Features:
☑Revolutionary construction designed to battle the elements: unique thickened premium fiberglass wind-resistant frame system, offering great durability.
☑Superior ultra-soft & ultra-lightweight 190T high-density water repellent fabric keeps you dry and protected from the rain. It is the finest fabric ever used in any umbrella and dries very quickly.
☑Opens easily at the press of a button.
☑Approximate weight: 390g
☑Approximate 85cm long when closed.
☑Approximate 105cm
Huifeng  Making Proper OEM Umbrellas for your brands!